Kenilworth Wardens make it back to back wins over Dunlop
---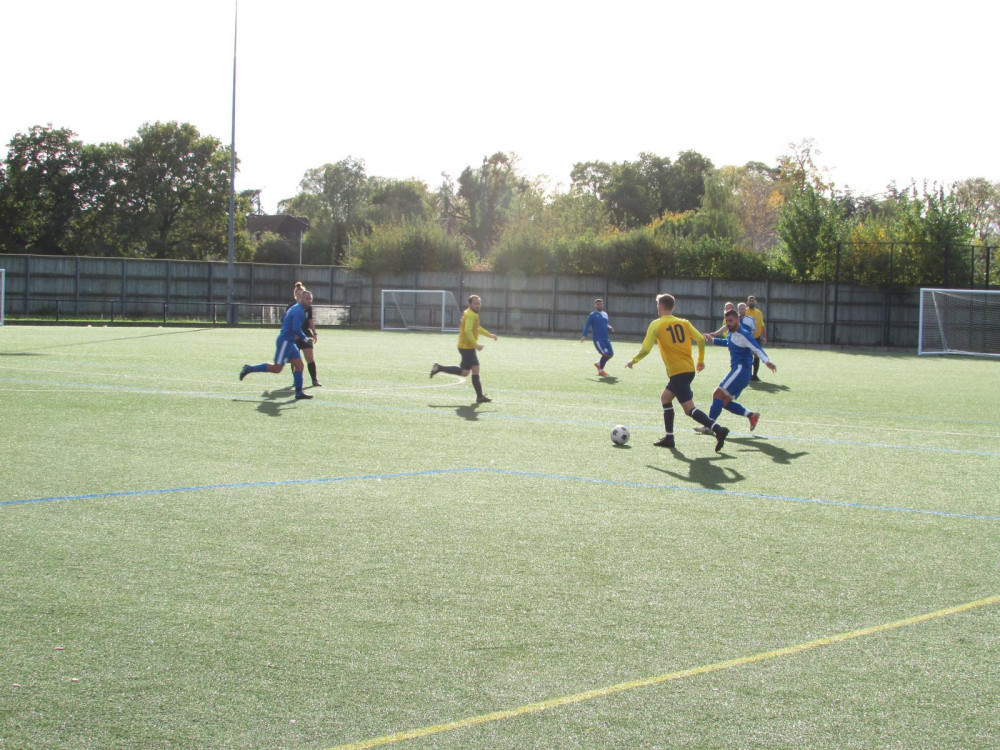 Kenilworth Wardens made it back to back wins against Dunlop courtesy of Toby Wells solo strike
Kenilworth Wardens made it back to back wins against Dunlop courtesy of Toby Wells late header.
Wardens were at home for their 2-0 win in the Stan Oulds Cup last time out and this time travelled to Dunlop for another league game.
Dunlop started the game the better side and dominated the ball. Poor distribution from Wardens handed several half chances to the hosts in the first 30 minutes, however last ditch defending from Kenilworth and excellent goalkeeping from Andy Whitehouse kept the game goalless.
Wardens grew into the game and created several chances in the final 15 minutes of the half. Wells missed the target from close range, Jack Thomas shot was excellently saved before his rebound hit the post and after a brilliant move involving Thomas, Eamonn Richards and Roger Kingston, Wells again missed a brilliant chance at the back post.
Following the restart Dunlop again started the better side, pulling Whitehouse into some brilliant saves.
On 60 minutes Kingston played in Dan Twigger down the left, he beat his man on the byline and crossed to Jack Thomas whose back post volley was saved by the Dunlop keeper. The rebound fell to Wells whos lopping header went under the crossbar to mark it 1-0 to Wardens.
Following the goal there was only one team in it with Dunlop having all the ball and pressing for an equaliser. Wardens low block kept them at bay, with chances few and far between. However the visitors were bailed out by brilliant last ditch defending and the excellent Whitehouse.
With 90 played Dunlop's best chance came with a cross and a free header hit the post, with the rebound going straight into Whitehouse's chest. But the game finished with a 1-0 win for Wardens - their fifth win in eight league games and third win in a row.
"Dunlop are a really good side. When we played them two weeks ago we had so much experience in our side they knew how I wanted them to play in a low block situation," Richards said after the game.
"From that side, five of the seven defenders/midfielders were unavailable and therefore we needed to make changes- I wanted to have the same tactics but wasn't convinced the new lads would have the experience and leadership to make it work. They obviously did!
"Two clean sheets in a row is unheard of at this level of football and today we're indebted to Andy Whitehouse for one of the best goalkeeper performances I've ever witnessed.
"Toby scored again today and was brilliant, he's waited a long time for his chance to start and lead the line and he's scoring critically goals at critical times."