Croquet newbies take to the lawns
---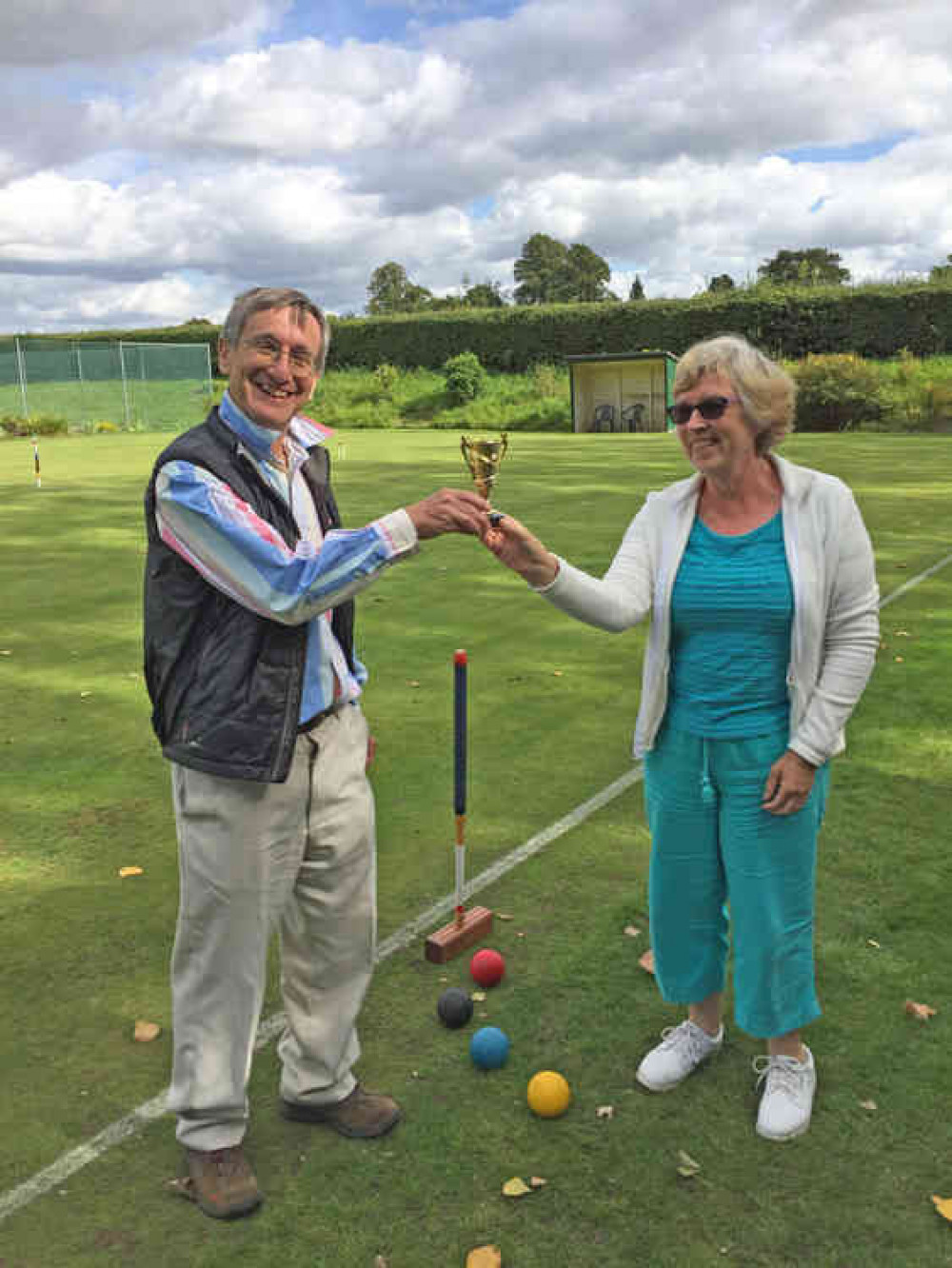 Lynne Breedon (tournament Manager) presenting the trophy to Ivan Moss
This weekend Kenilworth Croquet Club hosted a new tournament for their newest members to get a taste of a competition.
During the summer, Kenilworth Croquet has seen a surge in interest, having been able to reopen their lawns soon after the lockdown.
This has resulted in them being joined by sixteen new members.
Whilst all of them had very little experience of croquet, they all arrived with much enthusiasm and eagerness to enjoy the sport.
They have already enjoyed social and competitive league play within the club, but last weekend eight of these new members were invited to compete in their first croquet tournament at the club.
The tournament was split into two groups. Each group of four played a round robin qualifier from which the winner of each group would progress to the final.
After fantastic displays from all new members, Kath Spare and Ivan Moss contested the final.
The game was closely fought, with both players giving much thought to their tactics and the execution of their shots.
However it was Moss who would go on to claim the trophy with a 7-5 victory.
If you want to find out more about Croquet in Kenilworth please follow this link.