Morris takes Association Croquet Championship
---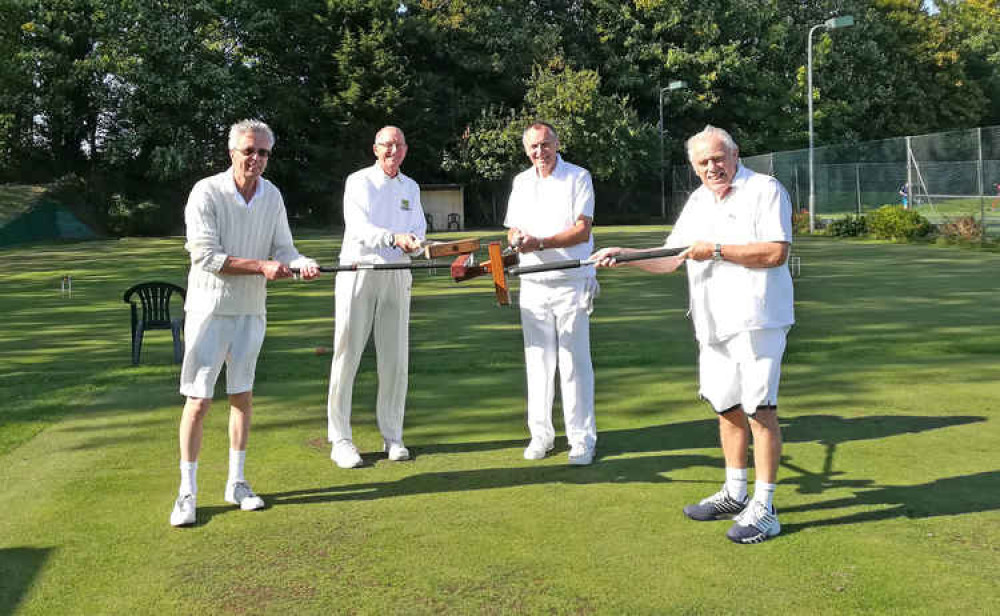 The players touching mallets before play, From L to R, Mervyn Harvey, Philip Wood, Adrian Morris and Cliff Daniel
Kenilworth's top four croquet players played a round robin competing for the Association Croquet Club Championship this weekend.
There was some excellent croquet played at Crackley Lane this weekend, but the blustery day and tight hoops also led to mistakes aplenty.
No games were actually completed with all games going to the time limit.
After two rounds, Mervyn Harvey and Philip Wood competed for the third/fourth place playoff.
Wood maintained his lead, looking good for the victory until just before time was called, when Harvey took a good break to finish the game three hoops ahead.
The final was played between Adrian Morris and Cliff Daniel.
Morris took an early lead but Daniel threatened with a good break. However, a mistake too many allowed Morris back on the lawn to take the Championship 21-13.
If you want to find out more about Croquet in Kenilworth, follow this link to their website.