Kenilworth Wardens close in on top flight with last ball win at Barnards Green
---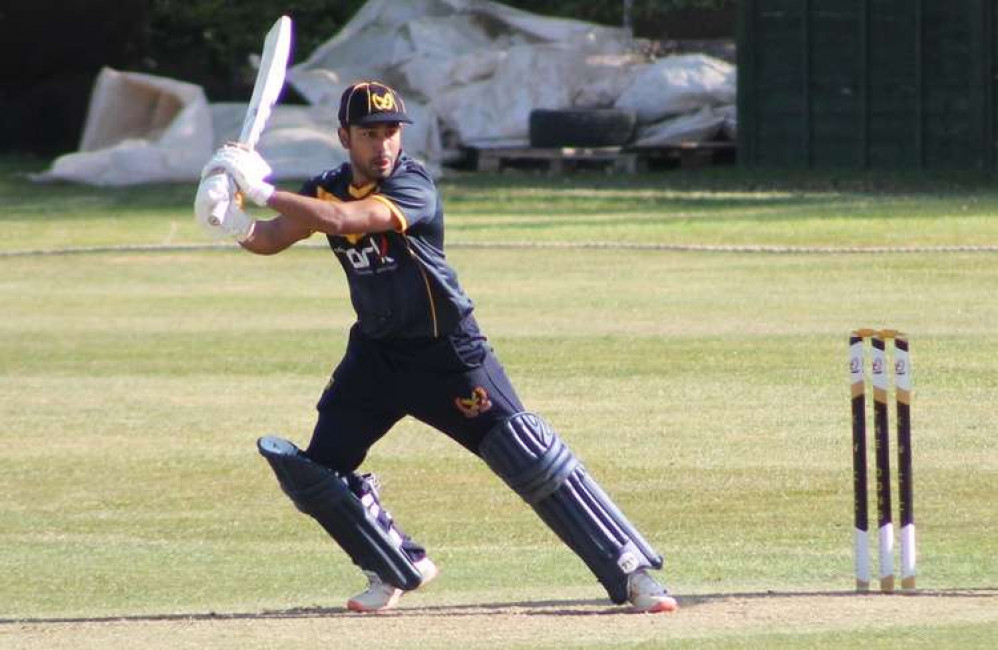 Ali Zaryab made 79 with the bat to inspire a Wardens victory over Barnards Green (Image via Steve Johnson)
Following their drama-packed, Ali Zaryab-inspired last ball win at Barnards Green the promotion picture is now clear for Kenilworth Wardens.
The Glasshouse Park club require a win - or seven bonus points in defeat - from next Saturday's final match of the season when mid-table Harborne are the visitors.
Any less opens the door for third-placed Himley who in turn know anything less than a win from their Worcestershire derby with resurgent Bromsgrove will see the South Warwickshire club end their two-year absence from Division One.
Wardens' round 21 success ended Barnards Green's own hopes of joining champions Halesowen in next season's Birmingham Premier League top flight – but it could not have been closer.
With seventh wicket pair Tommy Rex and Zaryab – who had earlier been forced to retire hurt for seven overs – at the crease and eight runs required from 15 balls the visitors seemed in control.
However, the dismissal of both batters - including Zaryab for an even-time 79 - left tail-enders Rahul Trevedi and Neylan Chauhan to scramble five singles from the final over before reaching their 248-run target from the last ball of the match.
After Harry Butler's 43 got Wardens' chase away to a brisk start, even the temporary retirement of their Pakistani pro had little impact on their run chase.
Useful knocks from Harry Johnson (40) and Henry Cullen (22) took the visitors to 140 for two then 187 for three until the loss in quick succession of the Worcestershire wicket-keeper and Ben Rex – run out without facing – threw a major spanner in the works.
Tom Mordey (19) then helped Zaryab add 32 sixth wicket runs before the late clatter of wickets set the stage for Trevedi and Chauhan to deliver a two-wicket win with their final over heroics.
Josh Blunt (3-31) was the pick of the home side's attack.
Earlier, another fine spell from Tommy Rex (4-52) had destabilised the Malvern-based hosts' usually prolific top order.
However, skipper Ryan Tongue stood firm to make an excellent 108-ball 90 before consistent batting from middle-order trio Phil Harris (43), Joe Crichard (30) and Blunt (27) saw the home side recover from 104 for four to 248 all out in the final over.