Kenilworth slip to three wicket defeat at Hampton and Solihull
---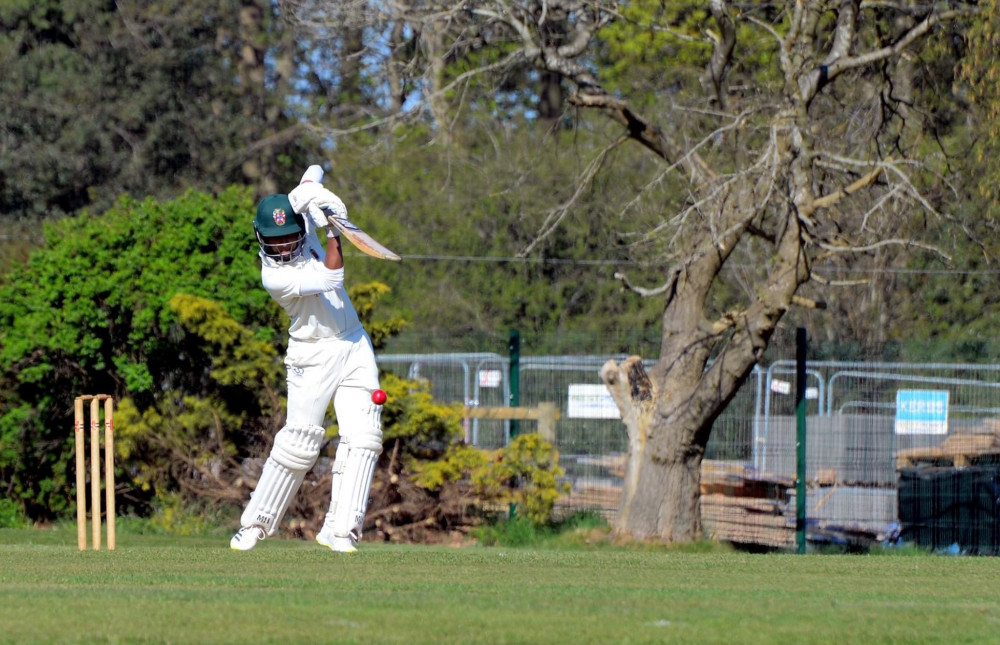 All three Kenilworth Cricket Clubs lost this Saturday (Image via KCC)
Despite an impressive 74 from Tom Booker Kenilworth slipped to a three-wicket defeat to Hampton and Solihull.
The Town side had posted 199 with Joe Atkinson posting 26 and Stuart Cope 25.
But the hosts pipped them with two overs to spare as they reached 203 for seven.
Chasing down the target score, Mohammed made 61, Hughes 57 and Hamayoon 27.
Cope had taken 2-37 with the ball, Jack Howard 2-48 with a wicket each for Atkinson, Steve Rhodes and Connor Shingler but their efforts proved to be in vain.
2nd. XI
After bowling Berkswell out for 121 in 38 overs, Kenilworth were unable to capitalise on the low target as they themselves were bowled out for just 78 to slump to a 43 runs defeat.
Ollie Berry ripped through the Town mid order to collect 6-15 from his 10 overs.
Mohammed chipped in with 2-13 whilst Singh and Lee took the other two wickets.
Keeran Umashanker top scored with 19, Sam Davies made 18 and Mark Stranks 10 for Kenilworth but they were on the only batsmen to reach double figures.
Earlier, Bhall hit 31 and Mohammed 18 in Berkswell's score as Ben Clarke took 3-22, Josh Charlwood 3-35, Dave Gamble 2-18 and Tom Skinner 1-20.
3rd. XI
The thirds suffered the heartbreak of a single wicket defeat with only three balls of the match remaining as Warwick sneaked over the winning line in a very tight match.
Dhruv Vyas hit 28, Tarun Ahuja 21, whilst old timer Ant Kerry and youngster Will Thompson both made 18 each in the Town's total as Mishra took 3-18 for Warwick who kept up with the run rate in the chase.
In a game of nip and tuck, wickets fell, runs were scored and the match went down to the last over with one wicket remaining.
Webb made 39, Davies 31 and Hussain 16 as Warwick reached 144 for nine.
This despite Ed Smith taking 3-35, Sam Leach 3-48, Anay Joshi 2-14 and Matt Dadswell 1-27 for Kenilworth with keeper Louis Smithson taking two catches.