Kenilworth CC win Battle of the Two Castles on bank holiday Monday
---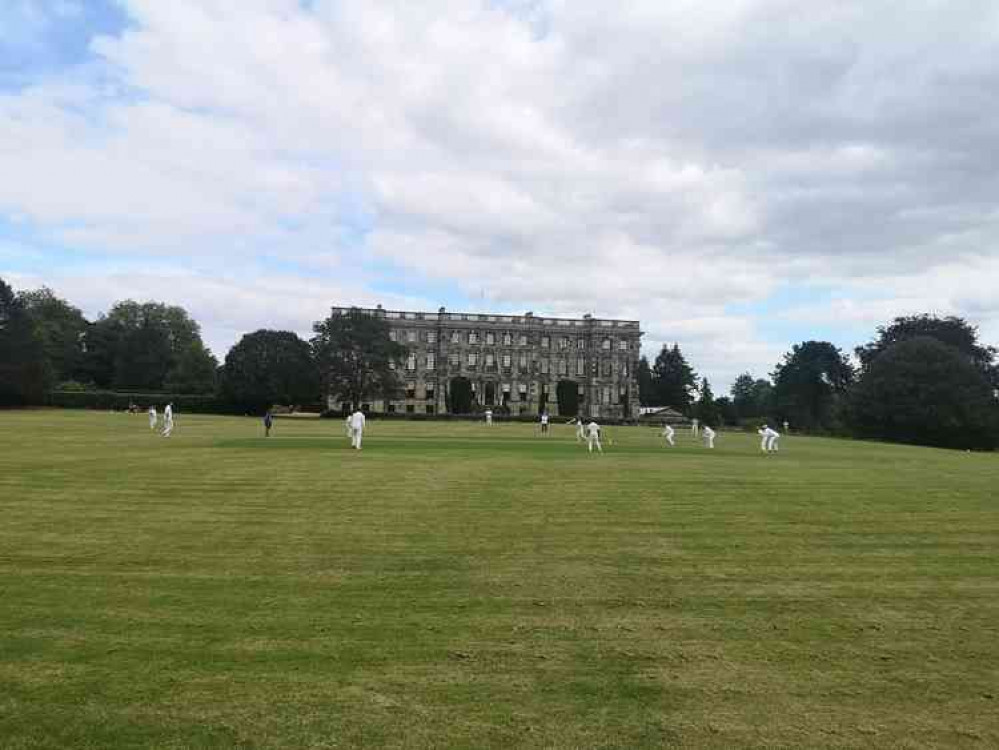 Kenilworth 'B' lost to Stoneleigh with the Abbey providing a fantastic backdrop
The third day of fixtures for Kenilworth Cricket Club this bank holiday weekend saw their A and B sides take on Warwick and Stoneleigh respectively.
KCC endured two rough days of matches this weekend, with two out of three Saturday sides losing (the third game being rained off), and both their Sunday sides also failing to post a result the day after.
Bank holiday Monday saw the BH 'A' side host neighbours Warwick in the 'Battle of the Two Castles' Derby at their Warwick Road Ground.
The BH 'B' side travelled to Stoneleigh to play in front of the magnificent Abbey.
Kenilworth bank holiday 'A' side v. Warwick
Warwick 121-10 (41.2 overs) lost to the Kenilworth 'A' side 123-4 (42.1 overs) by 6 wickets in their 45 overs friendly yesterday.
Kenilworth's Bank Holiday 'A' side were the only KCC side to taste victory over the weekend.
They successfully chased down Warwick's score of 121 to win the 'Battle of the Two Castles' derby by 6 wickets, with 3 overs in hand.
For the visitors, Mushtaq made 30, Abai 26 and Spenser 23 as Kenilworth's Jono Sparks took 3-10 from 8 tight overs.
Brother James Sparks was 2-13 from his 5 overs, youngster Louis Smithson 2-22, Henry Curran 2-33 and 1-32 from Dan Roden as the wickets were shared around on a slow batting track.
It took Kenilworth until the 43 over to reach the win, ending the day on 123-4.
Dan Horner (opening) remained unbeaten on 62 not-out (3 x 4) as he cautiously made progress with the bat throughout his innings.
Elliott Haynes-Sorrell made 24, hitting two boundaries.
Both the victory and the bragging rights were secured in what was to be the only win for KCC this weekend.
Kenilworth 'B' v. Stoneleigh
Kenilworth lost their fifth match of the weekend as their bank holiday 'B' side 88-10 (35.4 overs) lost to Stoneleigh 89-3 (27 overs) by 7 wickets.
Playing in front of the glorious backdrop of Stoneleigh Abbey, Kenilworth collapsed to 88 all-out after openers Mark Stranks, 20 and Will Machin 10 had put on 38 for the 1st wicket.
Kenilworth had no other batsmen who reached double figures and their cause was not aided with three run-outs.
Matt Parsons took 3-17, Jack 2-14, Nagra 2-17 and Baines 1-11 for the hosts.
Stoneleigh easily chased down the target to win by 7 wickets.
Hameed made an unbeaten 30 and Jack 20 not-out as they reached 89-3 with ease and with plenty of overs in hand.
The Kenilworth wicket takers were Deen Shafiq 1-13, Charlie Stranks 1-27 and Sam Leach who took 1-5 from his 3 overs.
Mark Stranks took two outfield catches whilst there was a stumping for keeper, Andy Dadswell.