A disappointing Saturday for Kenilworth Cricket Club
---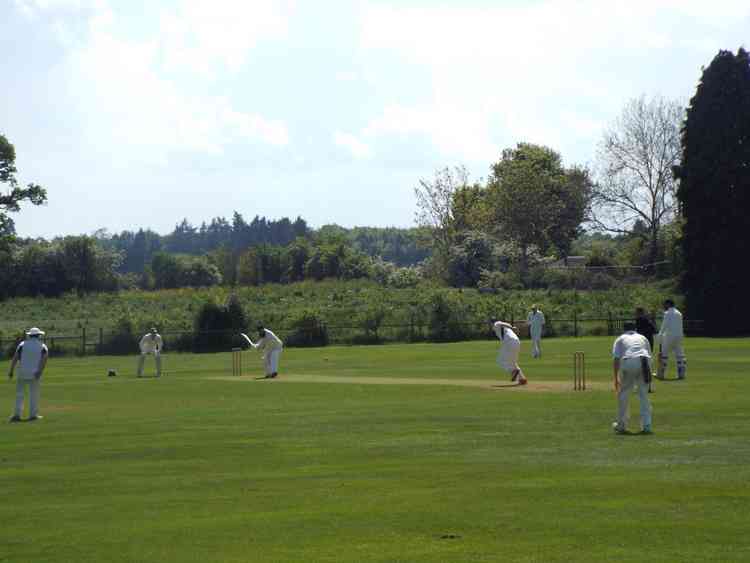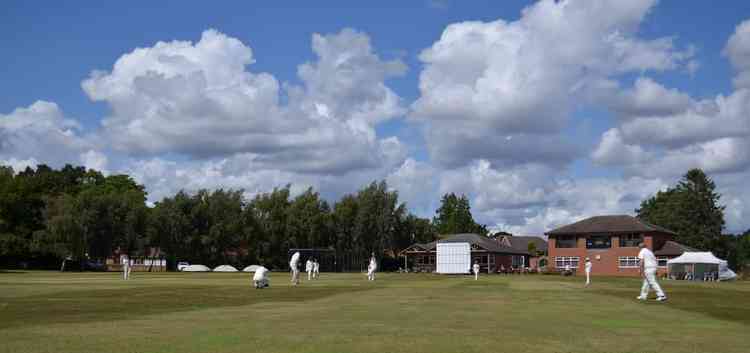 Kenilworth Cricket Club had only two sides in action this Saturday.
The firsts hosted Berkswell 2's, whom they had defeated earlier in the season, whilst the seconds travelled to Hunningham for what turned out to be a disappointing match.
The friendly match for the thirds had to be cancelled due to a waterlogged pitch.
Kenilworth Cricket Club 1st XI v. Berkswell 2's
Kenilworth's first XI lost to Berkswell seconds by five wickets in their WCCL South East Group A match on Saturday.
Kenilworth set 139-7 (45 overs) (4 points) for Berkswell to chase, but they reached 140-5 after 35.1 overs.
Berkswell gained revenge for their earlier season defeat to Kenilworth, easily winning the return fixture by 5 wickets with 10 overs in hand.
Despite an opening partnership of 45 for the first wicket from Dan Horner 20 and Joe Atkinson 25, the side struggled with the conditions and against the Berkswell bowlers.
They found runs hard to come by throughout their innings.
Connor Shingler made 29 and Henry Curran 15 as Cook took 2-11 from his 7 overs, Usman 2-21 and Perry-Ogden 2-35 for the hosts.
Perry-Ogden then starred with the bat for Berkswell as he made a fine 63 to set the side on the road to victory.
Wreford added 23, De Klerk 19 whilst Taroni was unbeaten on 18 as he took the side past the winning line as they reached 140-5.
Kenilworth's wicket takers were Charlie Stranks with 2-7 from 3.1 overs. Darius Potten-Ravenshad, Atkinson and Steve Rhodes each claimed one apiece.
Jono Sparks excelled in the field taking three good catches; Kenilworth's only highlight of the day.
Kenilworth Cricket Club 2nd XI v. Hunningham 1's
Hunningham 192-10 (44.5 overs) (20 points) beat Kenilworth 113-8 (45 overs) (5 points) by 79 runs in their WCCL South East Group C this weekend.
Hunningham once again proved far too strong for the weakened Kenilworth 2nds in a one-sided match as they posted 192 as they opened the batting.
They then restricted the 2's to 113-8 in reply, to win the match with ease by a margin of 79 runs.
Bowman made a solid 74 for Hunningham, hitting eight boundaries and two sixes in his knock.
King added 27, Wale 26 and King 18 in their total as the side was bowled out in their last over.
Dave Gamble took 3-25 and Ed Smith 2-44 for Kenilworth, then Sam Leach took a frugal 2-11 from his 8 overs, whilst there was a wicket apiece for Dan Barrie and Mark Stranks.
Despite a 42 run first wicket partnership for Pete Huxford, 26 and Stranks 15, the Kenilworth side struggled throughout their innings.
They lost six wickets for 24 runs and with it any chance of reaching the target.
Youngsters, Shyaan Imam made 12 before he fell whilst number five Yash Joshi ended the match unbeaten on 14 as the side limped to 113.
Wale took 2-9 from his 6 overs, Bird 2-31 and Bradbrook 1-17 as Hunningham won the match with ease.
Kenilworth Cricket Club 3rd XI v. Bearley
The CHL Friendly match between Kenilworth 3rds and Bearley was cancelled due to a waterlogged and unfit pitch.