Weekly Kenilworth walking group to support men's mental health celebrates first anniversary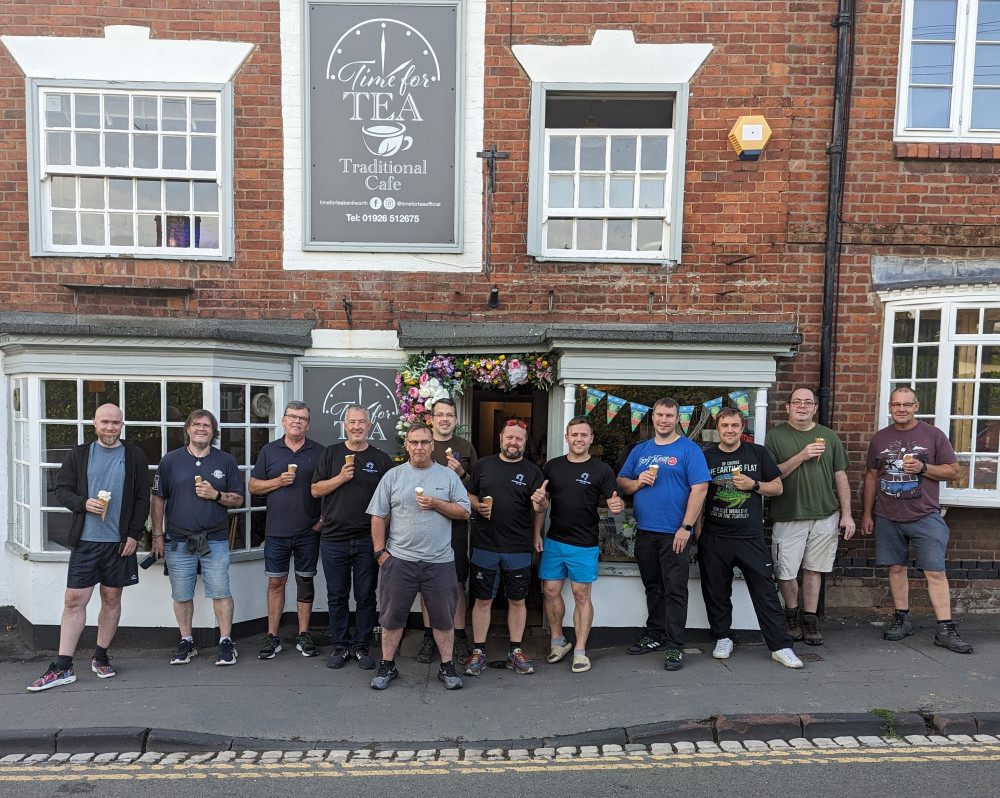 The local Men Walking and Talking Group meets in Abbey Fields at 7pm every Thursday (image supplied)
A weekly walking group launched to help support men's mental health in South Warwickshire has celebrated its first anniversary.
The 10th branch of the Men Walking and Talking Group, the local initiative was set up by local resident Mark Taylor and has continued to grow over the past 12 months.
And Mark - who launched the group after overcoming his own mental health struggles - said he has been "blown away" by how popular it has become.
"Every week it seems to keep improving," he told Nub News.
"I don't think we have had a week below double figures in the best part of six months.
"Even during bad weather and during the holidays, there seems to be a solid core of 10 to 12 guys turning up every single week, which is just incredible."
Starting their walks at Abbey Fields Car Park every Thursday at 7pm, the group aims to be a support network for local men, to help them share and meet new people.
The walk is completely free, and there is no commitment to come every week, or to talk about any personal issues.
And after nobody turned up for the first two weeks back in September 2022, Mark said he was proud of how far the group has come.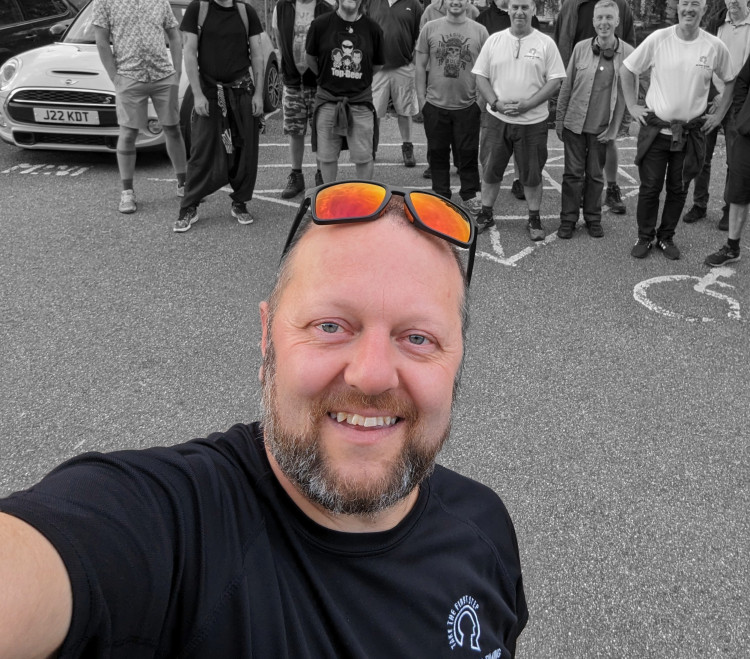 Mark said he was determined to make the walk a success (image supplied)
"I was determined to find a way to make it work and if that meant I had to keep turning up for weeks until somebody showed up then so be it," he said.
"I was that determined to make it work that nobody turning up wasn't going to put me off.
"I have been lucky to start one in Kenilworth where it has hit a chord with a lot of guys.
"The overriding thing that the guys get from it is new friends, getting out and having some fresh air while having a chat about anything and everything really."
Mark - who is also now a director of the Men Walking and Talking Group - was also quick to thank local businesses for their support.
In particular he mentioned Time for Tea on Castle Hill and The Butcher's Bistro on High Street for providing refreshments and support.
And he also thanked the huge number of locals who have been so supportive on social media.
"I am extremely proud of it, of course I am, but it's the feedback from the wider community that is the most mind-blowing really," Mark explained.
"Every week when I put my posts out on social media, the feedback that comes back from the general public on how much they look forward to seeing the posts is great."
And looking ahead to the next 12 months, he is keen for more local men to come and get involved.
To find out more, head to the website, or visit the Facebook page.