£3m to be spent on new road junctions for 550-house estate being built in Kenilworth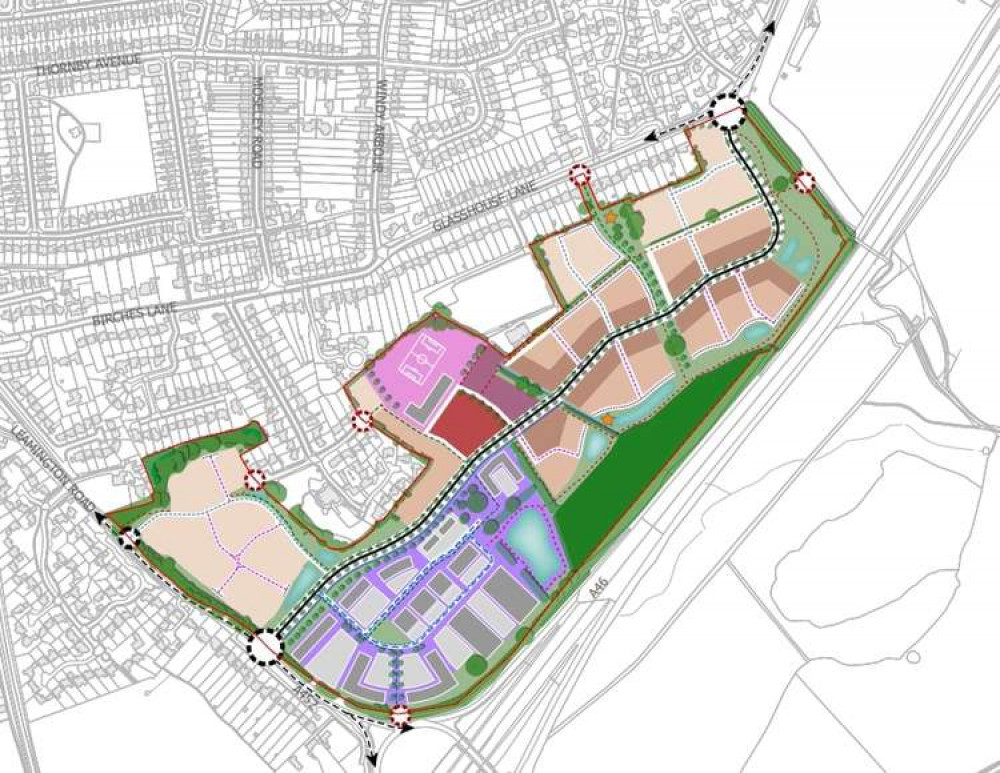 Warwickshire County Council has signed off on four new junctions for the new Thickthorn housing estate (image via planning application)
Over £3million will be spent on roadworks around 550 new houses being built in Kenilworth.
Planning permission for the Thickthorn estate was granted in December 2021, with full permission given for 98 homes and outline consent for a further 442.
And following a decision by Warwickshire County Council yesterday (September 28), four new junctions that are needed for the development have been given the go ahead.
Funded by the housing developer Charles Church, £1.53million will be spent on a new junction with traffic lights on Leamington Road, followed by a further £1.23million on a priority junction onto Glasshouse Lane.
Another £307,200 will pay for a left in, left out junction onto Leamington Road, with the remaining £60,000 paying for a temporary access for the construction traffic.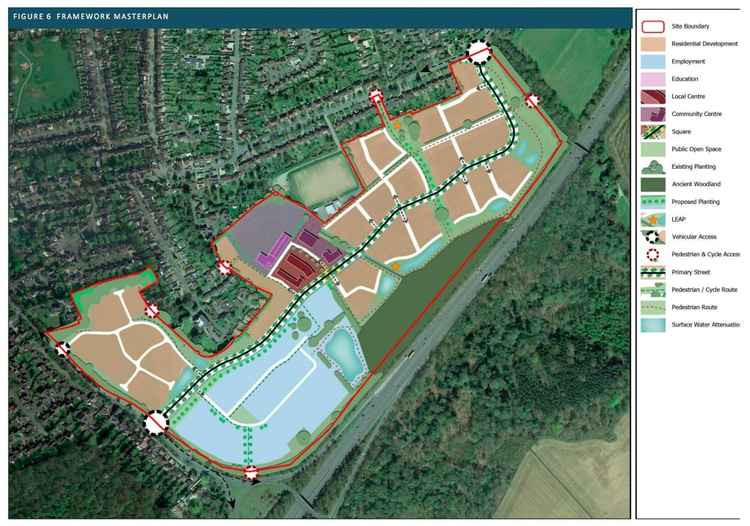 The new estate will require junctions onto Glasshouse Lane and Leamington Road (image via planning application)
The schemes will be funded by the housing developer through section 278 agreements with the council.
A WCC report said: "The planning permission requires the construction of site entrances and controlled crossings, the latter are subject to a separate statutory notice and consultation and any objections will be reported to the portfolio holder.
"The Thickthorn scheme is comprised of a number of different s278 agreements.
"This has been done at the request of the developer to allow each of the individual scheme's construction to best fit themselves to maintain flexibility and cost effectiveness.
"There is no additional financial risk to this approach from the county council's perspective and the different elements will be managed as different schemes."
The Kenilworth plans form part of £7.5million worth of developer-funded roadworks across five Warwickshire developments approved yesterday.
The Thickthorn estate, which will also include a new primary school and community centre, has already come under fire from councillors who criticised the removal of trees and vegetation along Leamington Road.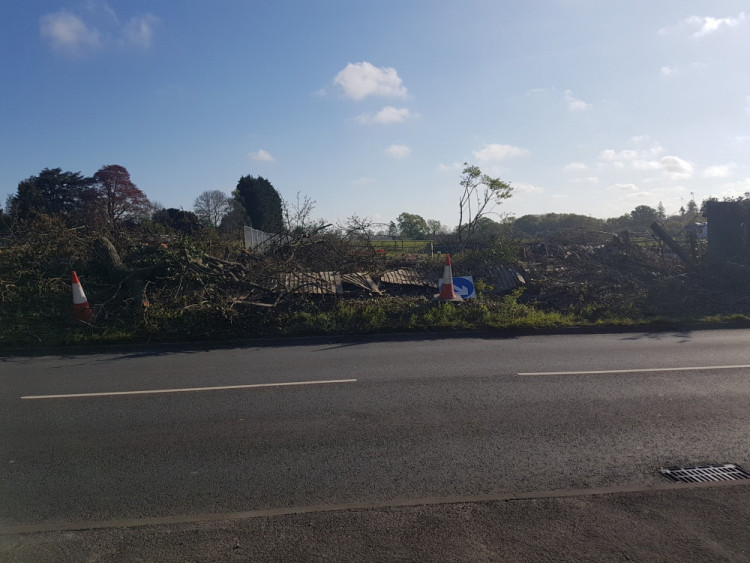 Kenilworth Town Council members criticised the removal of trees along Leamington Road earlier this year (Image supplied)