Number of Ukrainian refugees living in Kenilworth revealed by council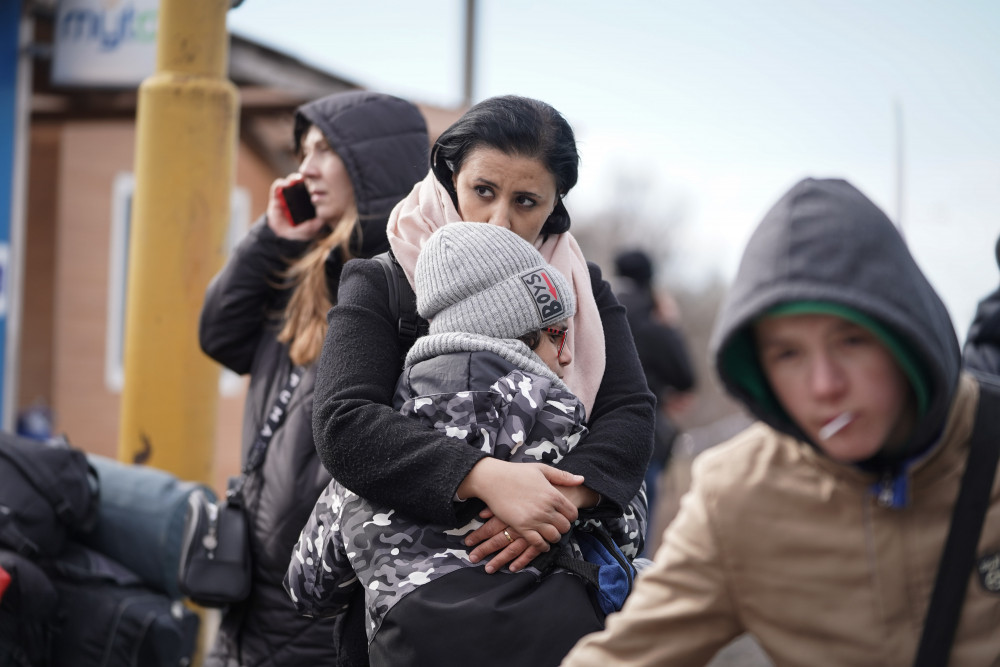 In total 469 'sponsors' across Warwickshire have offered to host people fleeing Ukraine (Image via SWNS)
The number of Ukrainian refugees living in Kenilworth and the rest of Warwickshire has been revealed by the county council.
Since Russia invaded Ukraine at the end of February more than 115,000 visas have been issued by the UK Government to those fleeing the conflict.
And with residents and councillors promising to make the town a "safe haven", 625 Ukrainian refugees are now living in Warwickshire.
Of those, Warwickshire County Council said 71 are living in Kenilworth.
In total 469 'sponsors' across the county have offered to host people.
Warwick district has the most sponsors at 150, although the council said not all sponsors have refugees staying with them yet as visas continued to be issued.
—————————————
Read More:
—————————————
The news comes just days after Kenilworth Town Council announced that refugees staying in the town would be given free access to Kenilworth Castle.
And speaking on World Refugee Day last week, leader of Warwickshire County Council Cllr Izzi Seccombe praised the "contribution Warwickshire has made" and "the difference this has made" to people's lives.
"The fact that the whole county has come together over the years to provide a safe place for these families to begin to heal and rebuild lives shattered by conflict is a testament to what a fantastic place Warwickshire is to live," she said.
"I am immensely proud that Warwickshire County Council, our partners across all sectors, and the wider community have pulled together to provide a comprehensive package of support to these families. I have been pleased and proud to hear how people have gone above and beyond to make our newest residents so welcome.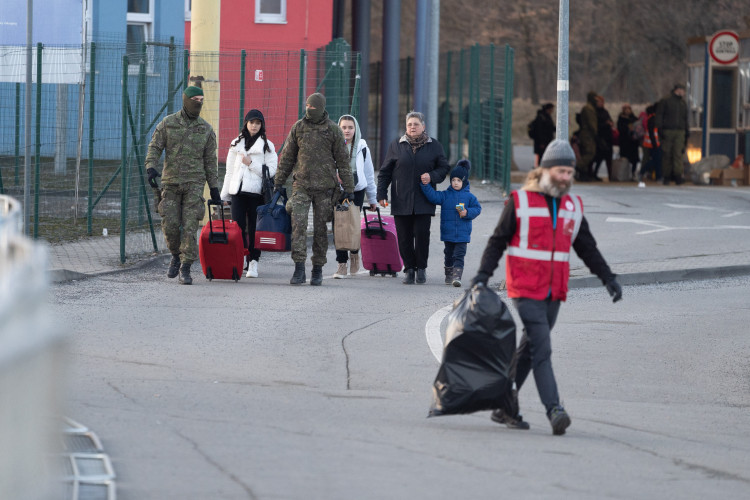 From the start of the conflict Kenilworth people promised to make the town a 'safe haven' (Image via SWNS)
"Families and individuals arriving in Warwickshire have been offered space to begin their healing in a county that has always celebrated and welcomed diversity; a county that has always offered help to its most vulnerable residents; and a county that has a deep and enduring sense of civil-mindedness at its very heart.
"It is wonderful to see how the families that we have welcomed have stayed within Warwickshire and thrived making valuable contributions to their local communities and towards making Warwickshire the best it can be."
Meanwhile a Kenilworth town and district councillor has also criticised the county council for not acting fast enough to support the 120 refugees living in a Kenilworth hotel.
As of Monday 21 June:
There are 381 Ukrainian refugees living in Warwick district.
Twenty-eight live in Kenilworth Abbey and Arden Ward, 17 in Kenilworth Park Hill Ward and 26 in Kenilworth St John's Ward.
Of the 469 sponsors:
36 are in North Warwickshire Borough
35 are in Nuneaton & Bedworth Borough
104 are in Rugby Borough
144 are in Stratford District
150 are in Warwick District