Councillor tells county council to 'stop talking and start helping' 120 refugees living in Kenilworth hotel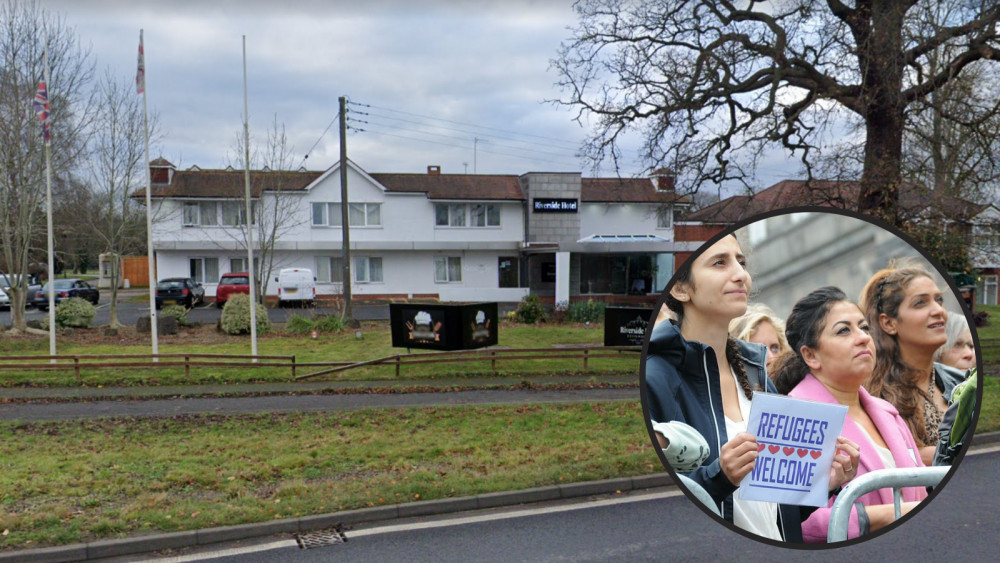 More than 100 refugees have been housed at the Riverside Hotel since December 2021 (Image via googl.maps)
A town councillor has called on the county council to 'stop talking and start helping' the 120 refugees living in a Kenilworth hotel.
The Riverside Hotel has been housing refugees and asylum seekers from Iran, Afghanistan, Syria and Iraq since December 2021.
But with the residents unable to work and given only a small amount of money to live on - which is mostly used up if they catch the bus to Leamington Spa of Kenilworth - councillors said there is little they can do to keep occupied.
And whilst volunteers from Compassionate Kenilworth have been raising funds to buy essential supplies for the refugees at the former nightclub, Cllr Alix Dearing said that after six months of waiting Warwickshire County Council needs to start acting quickly.
"I would just like to say that I do know of volunteers who are very happy to help. And I would urge the county council, or whomever can actually affect something to actually happen rather than just talking about it, to actually use these volunteers to get something going very, very quickly," she said at last week's Kenilworth Town Council meeting.
"I think it is very important, and we can get mired in words and parallel universes without things actually happening, and they need to happen.
"The people are there to do it, you just need to get someone to sort out the legalities of it, I think it is as simple as that.
"Hopefully, the county and their representatives will be able to get that to happen."
Other councillors agreed and asked whether the county council would be making any arrangements for additional support at the Chesford Grange hotel soon.
"It is good to see the reporting that has been done on supporting Ukrainian refugees but of course we have a group of refugees down at the Riverside Hotel who are potentially quite isolated," added Cllr Andrew Milton.
"I know that there have been some requests there to improve their ability to travel, with buses their best option at the moment.
"I see a number of them waiting at the bus stop, but I was just wondering what support the county council is giving to provide them with greater access to move around the district?"
Town and county councillor, Cllr John Cooke told members that he had been on a visit with local MP Sir Jeremy Wright at the end of May to speak to the refugees.
And whilst he admitted that the site was not totally suitable, he also said the residents had been offered alternative accommodation.
"It is quite clear that that is not the best place in the world to be staying, to be fair," he said.
"If you were staying in a hotel, that isn't the place you would want to be in terms of position. To cross the road there, it is busy.
"And you do see a lot of the people who are staying there, outside because there is little for them to do there."
Adding: "But the big problem is it is difficult for them to travel, the allowance that they are given is quite minimal and basically a simple bus journey will take up most of their money."
He also told councillors that the county council was looking to arrange excursions and buy leisure and sporting equipment for the hotel, but said nothing has been agreed yet.
English-language classes have also been offered by a group of volunteers.