Next three months of Kenilworth HS2 works announced: Road closures, trees cleared and tunnel walls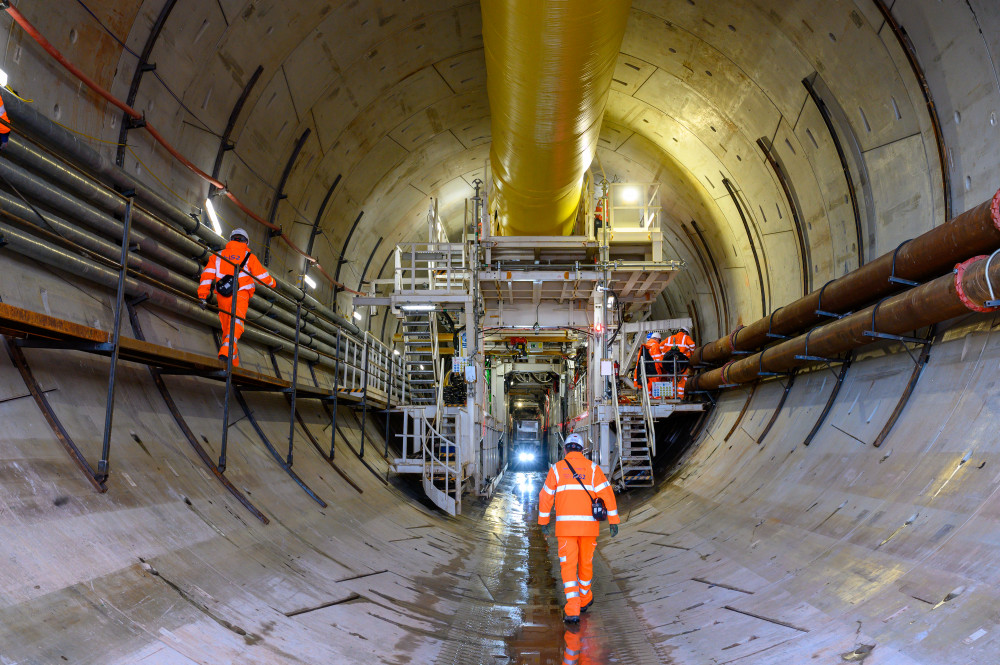 HS2 construction workers inside the Long Itchington Wood tunnel (Image via HS2)
HS2 has issued its autumn update for all the upcoming works around Kenilworth.
Over the past few months HS2 has claimed that its new station near Birmingham Airport will create over 1,000 jobs and started work on installing traffic lights at a junction in Stoneleigh.
In Crackley the diverted public right of way W164 has opened and will remain in place until 2024 to allow HS2 to "carry out essential construction work".
And the high speed rail developer has been granted a junction to help stop protests along its entire route.
Upcoming work:
Around Burton Green work will continue with the new clay batching plant.
There will be more closures along Cromwell Lane to divert utilities - particularly in October
Completion of the crossing points over Waste Lane in Berkswell, as well as Hob Lane and Red Lane in Burton Green.
Walls for the Burton Green tunnel will begin to take shape.
Western Power Distribution to divert 132Kv power cable in the autumn at Red Lane.
Ground clearance to begin for 'green space'.
Construction of a haul road at Rough Knowles and Crackley Woods
Operation of the compound off the A46, including a concrete batching plant, car parking areas, offices, and welfare units, which will be used by our staff during construction
Minor works to the A46 in preparation for the box jack structure at the end of 2023/24
HS2 also said there will be the "removal of the minimum number of trees and vegetation needed to safely build the railway and prepare sites for construction".
Good neighbours
In its autumn update HS2 said it was committed to respecting local people.
"Our aspiration is to be a good neighbour every single day, by respecting the people and communities we impact and being sensitive to their needs, earning our social licence to operate," the report said.
"In order to build the railway, we must earn the trust and credibility to do so.
"We need to demonstrate that we understand local concerns, and that we have taken all reasonable steps to address issues that have been raised, whilst continually looking to lessen the impacts of the project."
But Kenilworth Town Council has continued to raise concerns about the number of HS2 lorries driving through the town centre.
Speaking at August's full council meeting Cllr Kate Dickson urged members to continue to report lorries spotted in the town in order to bring the problem to HS2's attention.
"I have been in regular contact with our contact at BBV about the lorries and regularly reporting them," she explained.
"Some of them are marked and some of them are HS2 lorries that possibly aren't marked so it is very difficult to trace them.
"But I would urge everyone to continue to monitor the situation. It is dealt with by emailing through to them."
Like this story? Then subscribe to our FREE weekly newsletter to get the latest Kenilworth news straight to your inbox every Friday.