Network Rail begins £11m repair project on Victorian railway viaduct near Kenilworth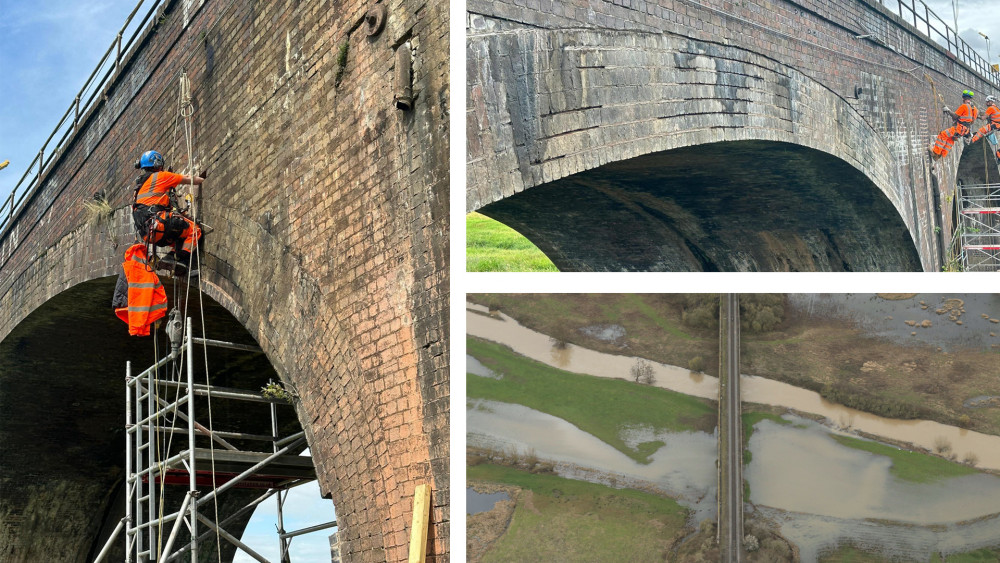 The River Avon viaduct was first built in 1844 (image via Network Rail)
An £11 million project to repair a 180-year-old railway bridge near Kenilworth is now underway.
The 26-week renovation project on the River Avon viaduct at Old Milverton began at the end of July, with bits of the railway from Kenilworth to Leamington Spa being forced to close temporarily.
Specialist roped access teams from Network Rail worked to upgrade the Victorian structure by replacing damaged and missing bricks, repointing the mortar and strengthening its nine arches.
The viaduct was originally constructed in 1844 and carried a single track. In 1882 the bridge was widened to carry two tracks with the construction of a similar arch structure to the east.
Nub News reported in July that a planning application for the project had been signed off by Warwick District Council (WDC).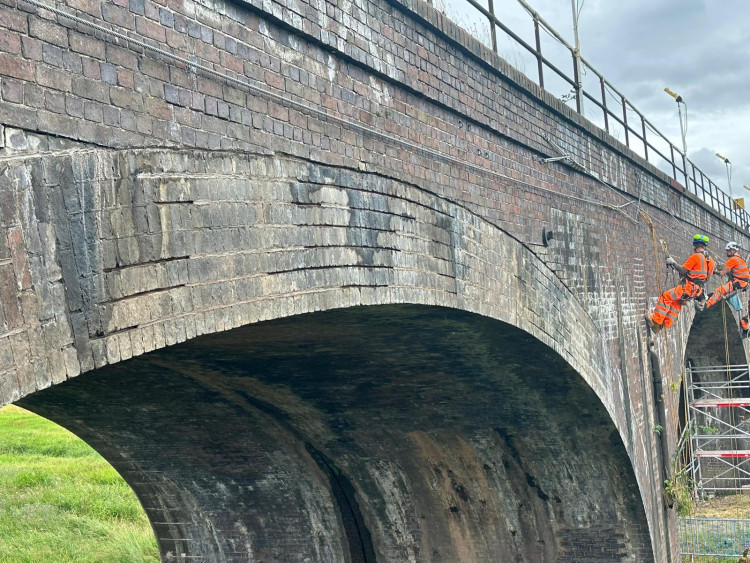 Roped teams have been working to repair the viaduct (image via Network Rail)
"The arches are in a fair condition with defects including missing and spalled brickwork, open joints, efflorescence and widespread leakage through the arch barrel and the longitudinal construction joint," an application submitted to WDC said.
"Surface water drainage from the viaduct is discharged to ground by drainage pipes at each of the piers, these are in a poor condition," it added.
The proposal from Network Rail also said one of the arches moves when trains pass over the viaduct, and some of the older arches are now lower than the original ones.
As well as assessing the arches and refilling the first span, the works will include removing all vegetation within three metres of the bridge and installing better drainage and waterproofing.
Jonny Wiseman, West Midlands Railway customer experience director, said: "The strengthening of a viaduct at Leamington Spa is crucial for the safety and upkeep of the railway."
Denise Wetton, Network Rail Central route director, added: "I'd like to thank passengers in advance for their patience ahead of this major work while we carry out essential maintenance on an historic viaduct in Leamington Spa."
Nub News has approached Network Rail for more information.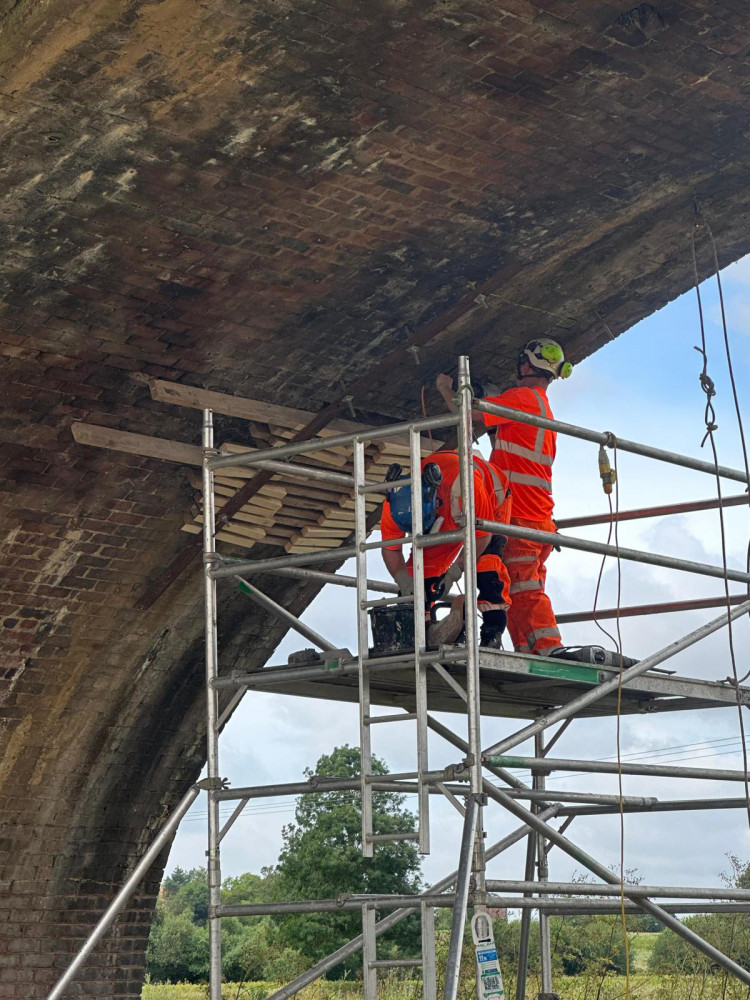 The project will see the nine arches of the viaduct repaired (image via Network Rail)