Local firms invited to Kenilworth business expo event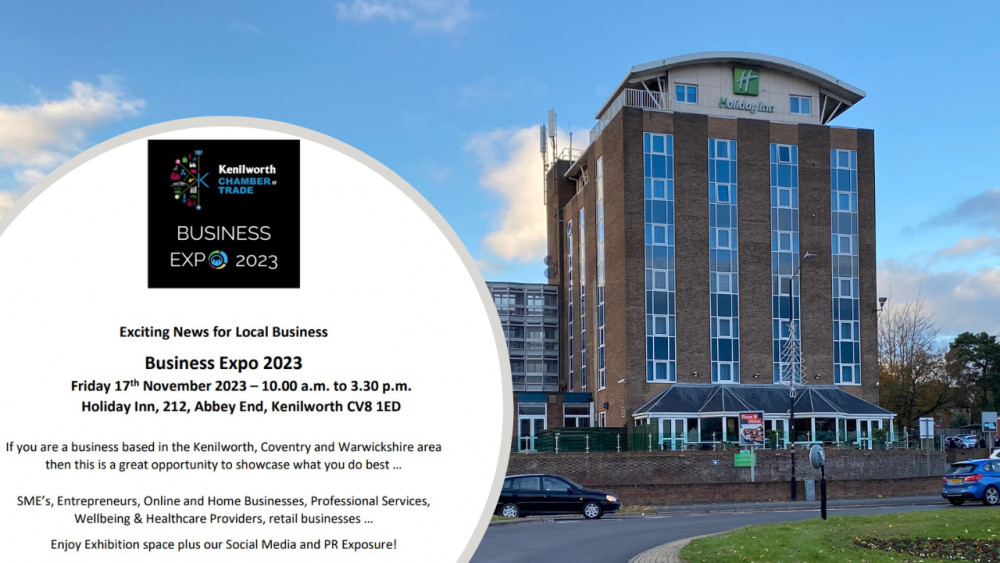 The business expo will be held at the Holiday Inn (image by James Smith)
Local businesses are being given the chance to showcase what they do best through a showcase later this year.
Kenilworth Chamber of Trade is bringing back the event at the Holiday Inn on Friday 17 November and is now looking for local firms to get involved.
Running from 10am to 3.30pm the expo will be a chance for businesses to network, get exposure and hear from guest speakers.
The last business expo hosted by the chamber was held in 2019.
"If you are a business based in the Kenilworth, Coventry and Warwickshire area then this is a great opportunity to showcase what you do best," organisers said.
"SME's, entrepreneurs, online and home businesses, professional services, wellbeing and healthcare providers and retail businesses - all are welcome.
"Enjoy exhibition space plus our social media and PR exposure!"
Guest speakers will include Amanda Chalmers of Chalmers News PR and Gus Bhandal with his talk 'How to be awesome on LinkedIn'.
Bookings for the day are now being taken and are on a first come first served basis.
Find out more here.