MP backs DHL's plans for £240m parcel depot near Kenilworth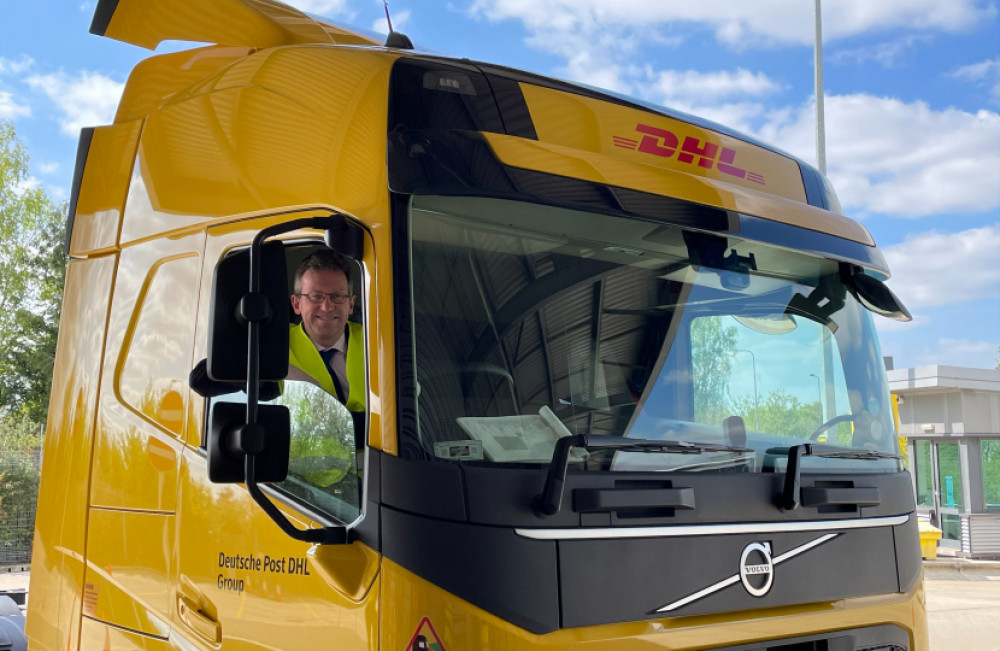 Sir Jeremy Wright was invited to the ground-breaking for DHL's new parcel hub near Coventry Airport (image supplied)
Kenilworth's MP has welcomed a £240million investment from DHL in a new parcel depot near Kenilworth.
The global logistics firm announced its plans to create 600 jobs at the 25,000 square metre hub at SEGRO Park Coventry Gateway, south of Coventry Airport, at the start of July.
DHL claims the depot will be able to process 500,000 items per day and will be used to expand the company's partnership with Nespresso.
And with work now underway at the site, MP for Kenilworth and Southam Sir Jeremy Wright has expressed his support for the development.
"I am delighted to see the important ground-breaking in Coventry for DHL, as evidence of DHL's continuing investment in its logistics infrastructure in our area, along with the jobs it will create," he said.
"It is also good to see what is being done to make this development sustainable – with a roof fitted with rainwater harvesting technology, over 7,000 square metres of solar panels and charging points for the many electric vehicles expected to visit the hub."
When the announcement was made DHL said the building was designed to achieve BREEAM 'Excellent' status to minimise its environmental impact.
Alongside the solar panels there will be LED lighting and landscaping to protect the natural biodiversity of the area as well as LGV electric charging points.
The latter forms part of an initial £64million investment in upgrading the company's fleet with a major focus on alternative fuel vehicles.
Peter Fuller, CEO of DHL Parcel UK, said: "This investment is a real demonstration of the excellent work our people and partners have delivered over the past two years to get us to the level of growth where major expansion is required to meet customer demand.
"E-commerce is going to continue to shape the world around us, this investment, along with the strength of the DHL brand and our leading approach to digitalisation and sustainability will put us in a strong position to take advantage of market growth."