Local HS2 works will be like 'Everything, Everywhere' over the next three months
By Tom Cramp - Local Democracy Reporter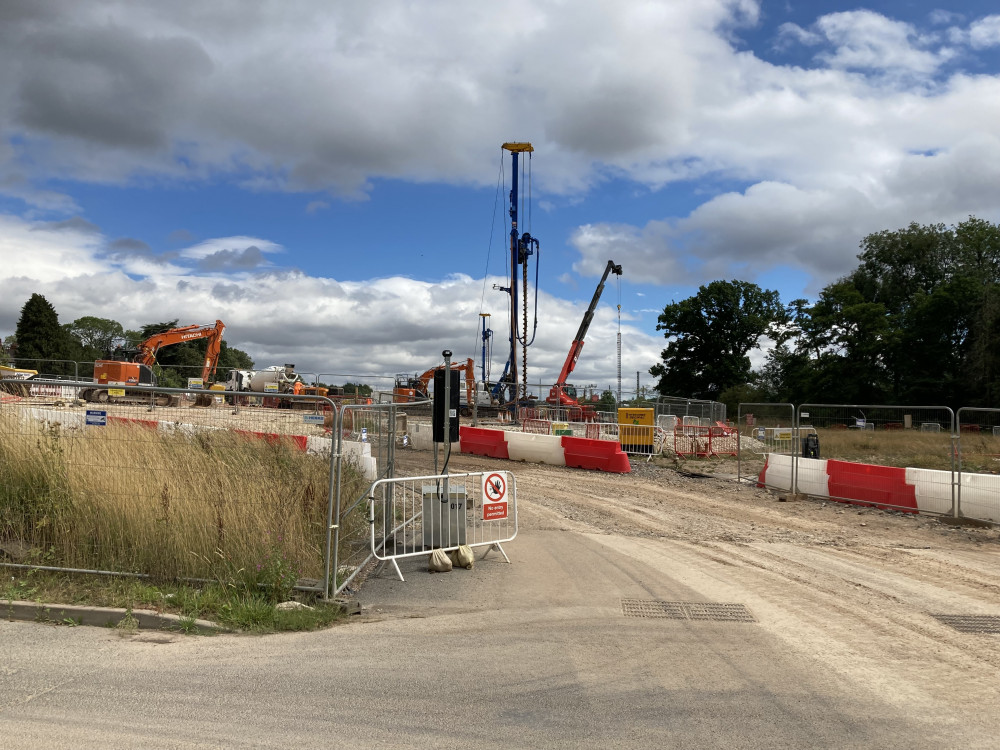 HS2 is set to be working right across Solihull and South Warwickshire in the coming months (image via Tom Cramp)
HS2 has warned of disruption in Solihull and South Warwickshire over the next three months and compared the upcoming works to the film 'Everything, Everywhere'.
Community engagement manager Andy de Bell said HS2 will be involved in almost every ongoing bit of work in the region in the months ahead.
Speaking to Solihull Council on Wednesday, March 15, Mr de Bell said: "It is a little bit like Everything, Everywhere. Other than a patch around Diddington Lane, we are working in pretty well all the areas through the borough that we touch."
He added that the focus has moved away from preparing to work towards more underground work, and claimed that despite there being more construction, the works would not be as "overtly visible".
At Berkswell and Balsall Common, Mr de Bell said work in Carol Green would see some "quite intense" creation of a tunnel.
Officers said there should be a new haul route off of Hallmeadow Road by late June/early July, but that there would also be 'substantial disruption' to Waste Lane over the next 12 to 18 months.
Cabinet member for communities and leisure Cllr Diane Howell said the priority is to get HS2 trucks off public roads "as quickly as possible".
Mr de Bell replied: "Very much so. We have looked at the best way to get off the road because, at a simple and practical level, it doesn't do us any good to have vehicles tied up on public roads any more than it does the blood pressure of everyone trying to get to work, do the school run, or whatever it is they're up to.
"We don't want to be there, I can assure you. Working in that space outside the public highway is by far our preference."
Work on the new M42 roundabout that will allow access to the HS2 station and its car park will continue, as will earthworks related to the A45 overbridge and A452 overbridge.
Looking forward to later in the year, Mr de Bell said HS2's presence on the M42 will increase and that there would be a weekend closure of the motorway in August to build a bridge going over the road.
HS2 has also announced a number of road closures around Kenilworth in the coming weeks.