Kenilworth theatre to present family classic to kick start 80th anniversary celebrations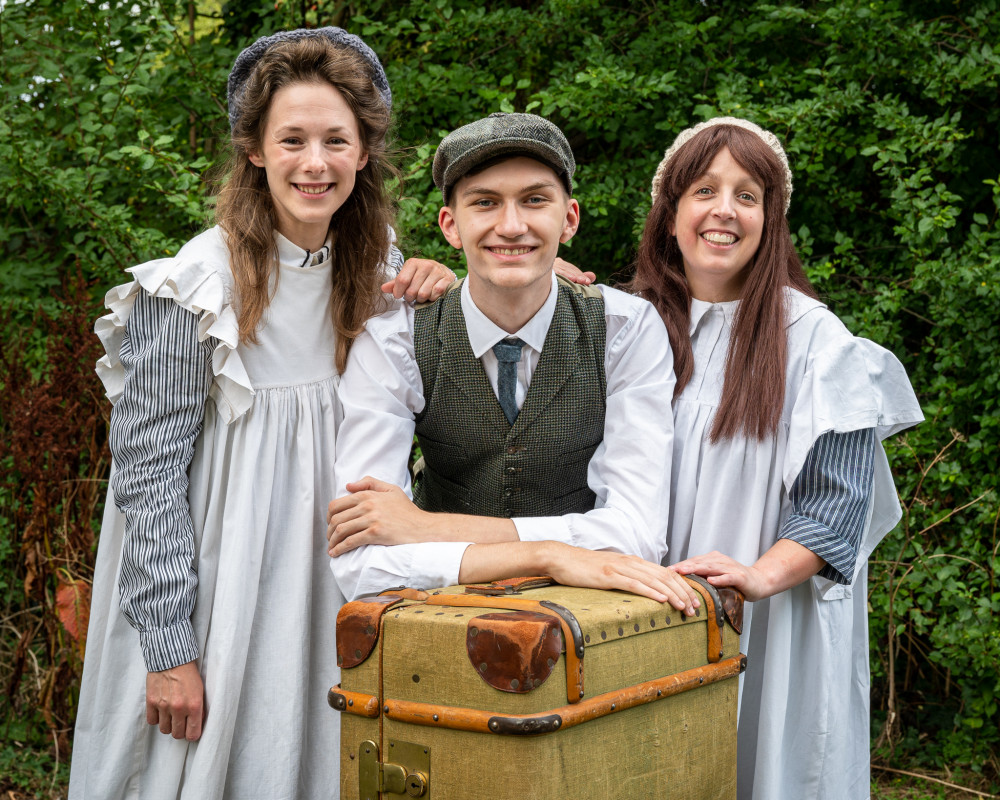 The Railway Children will run at the Talisman Theatre from Saturday October 1, until Sunday October 8 (image supplied)
The Railway Children will be coming to a Kenilworth theatre this October as the venue celebrates its 80th anniversary.
Mike Kenny's stage adaptation of the family classic - which sees the children as young adults telling their own story - will run at the Talisman Theatre from Saturday, October 1 until Saturday 8.
The plot sees the affluent Waterbury family fall into poverty after their father disappears, for reasons hidden from the children by their mother.
They move to Yorkshire, to a house called 'The Three Chimneys' near the Northern and Southern Railway Line.
The children, Bobby (Roberta), Phyllis, and Peter find solace in waving to the trains, believing they are sending love to their missing father in London.
They quickly become known as The Railway Children and soon become involved in a series of episodes involving the Station Master, Perks, and the Old Gentleman, as well as other charming characters.
Originally serialised in The London Magazine in 1905, and published the same year, E. Nesbit's The Railway Children was an instant success.
It has been adapted for the screen several times, with the most famous and popular being the 1970 version directed by Lionel Jeffries and launching the career of Jenny Agutter, as well as starring the recently deceased Bernard Cribbins.
This production starts the Talisman Theatre's 80th Anniversary month and the first night (Saturday 1 October) will be a gala performance where the audience can enjoy glass of fizz and canapes before the play starts.
Gala tickets are £20 and prices for the remainder of the run from £10-£13.
Visit the Talisman website for more information and to book tickets. Or telephone 01926 856548.
Like this story? Then subscribe to our FREE weekly newsletter to get the latest Kenilworth news straight to your inbox every Friday.