HS2 reveals plans for 425-metre viaduct in Balsall Common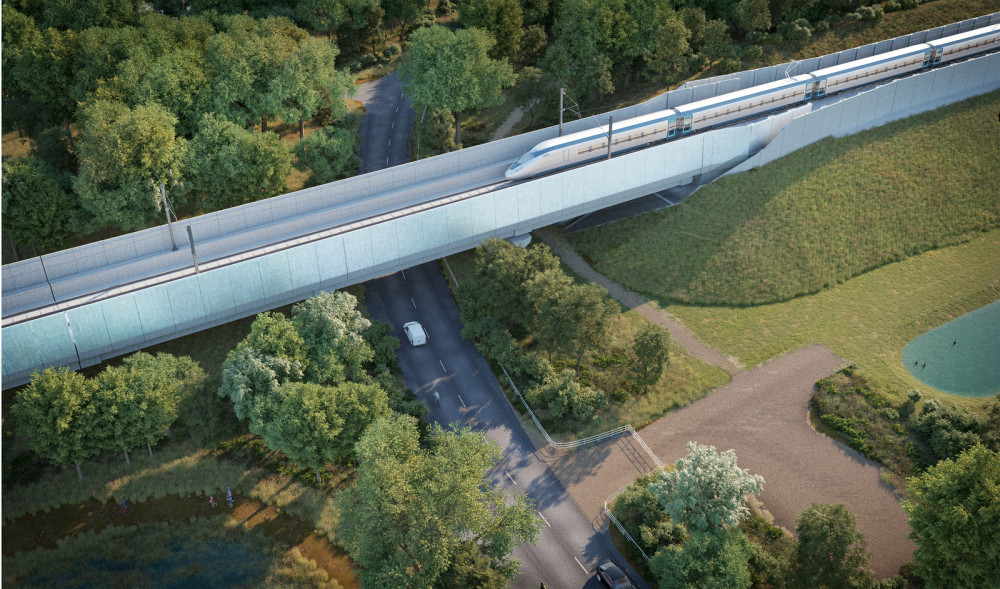 The viaduct will cross Truggist Lane, Bayleys Brook and Heart of England Way Walk (Image by Weston Williamson via HS2)
HS2 has revealed designs for its 425 metre viaduct in Balsall Common.
The bridge, which will be ten metres high, will pass over Truggist Lane, Bayleys Brook, Heart of England Way Walk and the associated floodplain.
It will also cross a wetland close to Bayleys Brook which includes a number of fishing lakes.
HS2 said it aims to keep disruption to roads and public rights of way to a minimum.
And it says it will extend the Kenilworth Greenway to Station Road with the potential to extend it northwards along the viaduct to Lavender Hall Lane.
The bridge will mostly be constructed out of concrete and will be "durable and low maintenance for HS2's 120 year design life".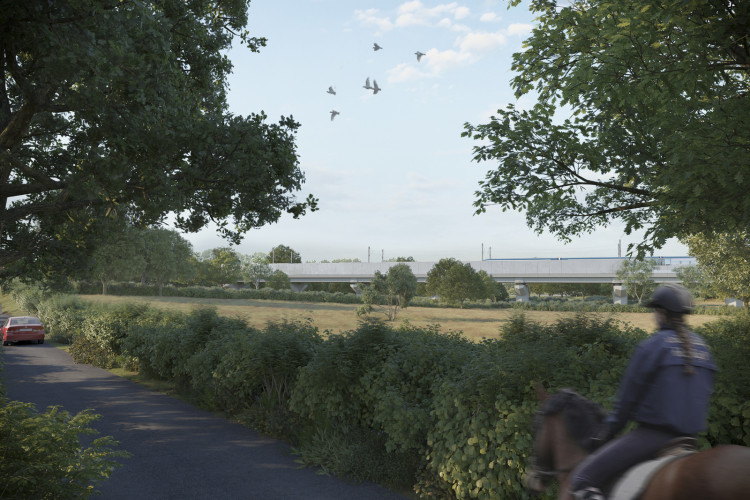 An artist's impression of the viaduct (Image via HS2)
Partners Balfour Beatty VINCI say it will "help minimise the impacts of construction" by using precast sections for the viaduct - and a noise barrier will also be built.
There will be both temporary and permanent diversions of the existing waterways.
BBV also said it would use "haul routes wherever possible to reduce the impact on local roads".
Trees will be planted along the embankments and in a new woodland off Truggist Lane.
"As they mature into the historic environment, they will gradually screen the embankments and trains," an HS2 statement said.
"A woodland will be also be planted immediately north of Truggist Lane which will partially screen the viaduct from properties to the north-east.
"Then embankments will blend in with the surrounding landscape through gentle slopes and a carefully designed transition, while the areas of woodland and grassland will enhance existing habitats."
HS2 is also encouraging local residents to give feedback on the plans.
More on HS2 in Kenilworth: