HS2 given green light for another 1.9km cutting in South Warwickshire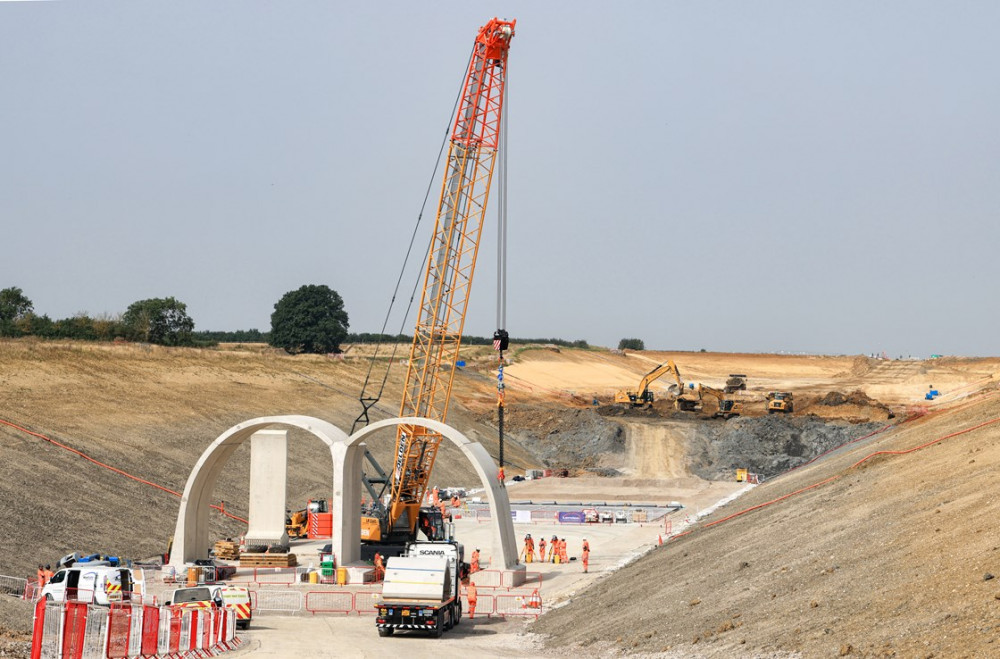 Detailed plans for HS2's 1.9km cutting in Cubbington were signed off at the start of September (image via HS2)
Plans for a 1.9km-long cutting for the HS2 line in South Warwickshire have been signed off by the district council.
The high speed rail developer has been given permission for the huge works between Hunningham Road and land to the north of Welsh Road Farm in Offchurch.
Covering mainly farmland, permission for the cutting is already included under the HS2 Act, but the specific designs needed to be signed off by Warwick District Council, which they were earlier this month.
The cutting is one of a number set to be created in the area, including those in Burton Green, Kenilworth and Cubbington.
Plans show the Offchurch cutting should be completed by 2026.
"Planting is proposed to provide integration of the Offchurch Cutting and scheme into the existing landscape pattern of woodland and agriculture, ecological compensation for the scheme footprint, and habitat creation in the form of hedgerows," the application said.

The outline for the new cutting in Cubbington (image via planning application)
Plans also said "all reasonable steps" have been taken to minimise noise in the surrounding area.
Offchurch Cutting will cross three highways and two public rights of way, any plans for bridges will be subject to separate applications.
Signing off of the plans comes as local MP Sir Jeremy Wright raised concerns about the future of the HS2 line in parliament as rumours of the government scrapping the northern sections on the line persist.
During a heated debate MP's said stopping the line at the new Curzon Street Station in Birmingham would create an "enormous false economy".
"It is sometimes right to ask our constituents to take local pain for national gain," Sir Jeremy said.
"But would my honourable friend agree the national gain for HS2 has always argued to be resulting from a network of high speed rail lines, not a single line.
"If it is a single line, aren't we in danger of the national gain being extraordinarily limited and the local pain - including to my constituents - being extraordinarily extensive and long-lasting."
WDC's planning portal says the plans were granted approval on September 4 - the usual report from planners is yet to be uploaded.
See the full plans here.