Former Kenilworth Castle volunteer told he is still sacked following protest at English Heritage's London HQ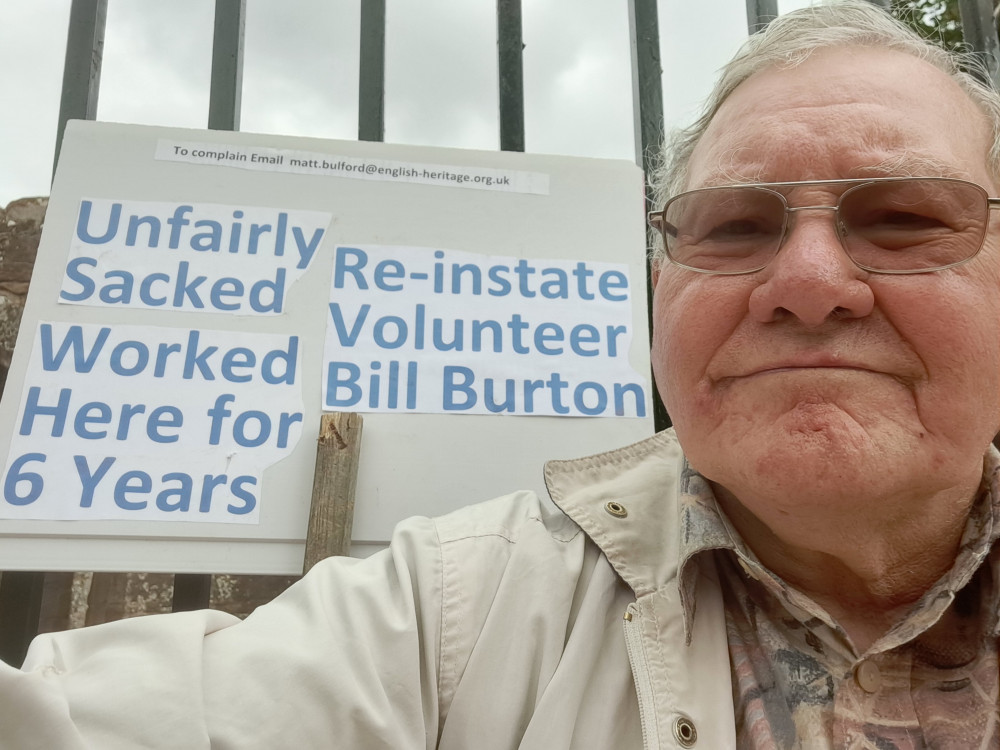 Former Kenilworth Castle volunteer Bill Burton has protested outside the building nearly 60 times since he was let go in March
A former volunteer has been told that he is still sacked from Kenilworth Castle despite him going all the way to London to protest outside the headquarters of the charity that runs the tourist attraction.
Bill Burton, was sacked after volunteering as a gardener for six years, following an argument with a motorist about using the car park opposite Castle Green.
Having held nearly 60 protests outside the castle over the past five months - totalling over 110 hours - he demonstrated outside English Heritage's City of London base last Monday (July 25).
But the 72-year-old's efforts were in vain as a letter from the charity's chief executive Kate Mavor told him that she would not be overturning the decision.
"I have now had the opportunity to be briefed on this matter and, whilst it is with regret that we asked you to cease your volunteering with us, despite many years of service, I am satisfied that this decision was reached proportionately and following a thorough investigation," she said.
"I should like to put on record my appreciation of all your support for the charity as a volunteer and I wish you all the very best for the future."
Whilst the letter is actually dated June 23, Mr Burton claims he never received it by post.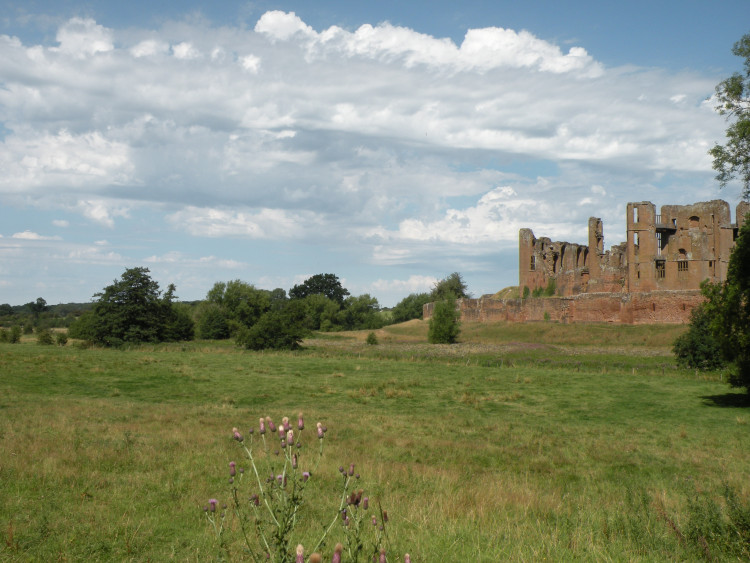 Mr Burton had worked as volunteer in the gardens at Kenilworth Castle for over six years (image via James Smith)
Instead he says it was emailed to him the day after his protest in the capital, where he handed out a number of letters addressed to the charities trustees, asking for them to intervene with the decision.
He has also travelled to Swindon to protest at English Heritage's other offices, but said it was a "waste of time" as he was unable to enter the building.
Speaking to Nub News in July Mr Burton said he felt mistreated, having never been in trouble with the management at the castle before the incident at the start of the year.
"It feels like they thought I was being an embarrassment to them, so it was just easier to get rid of me," he said.
He added: "I have been working there for six years, and done 3,000 hours there - so I feel like I have plenty of time to protest now.
"They need to train their staff properly and treat their volunteers like actual employees.
"I have had a clean sheet and I have never had any trouble there before this."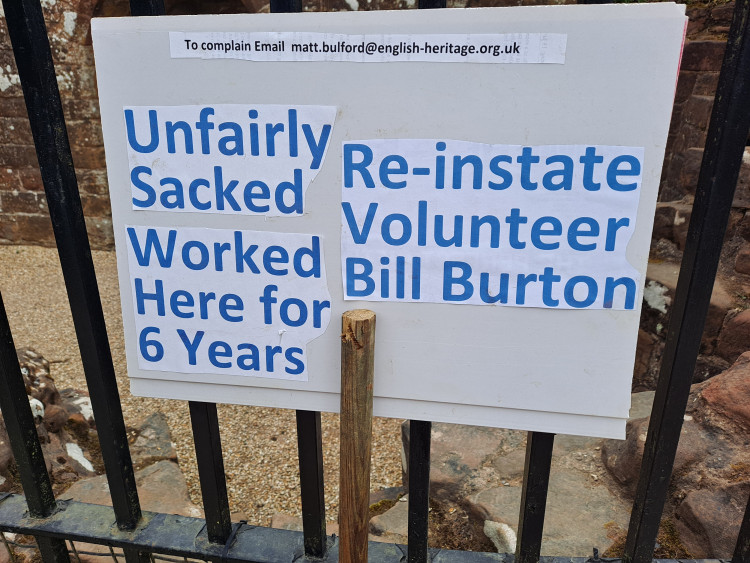 Mr Burton took his plackard down to London to protest outside English Heritage HQ (image supplied)
Despite the latest setback Mr Burton said he would continue to fight his cause.
English Heritage told Nub News that it respected Mr Burton's right to protest.
"The person in question previously volunteered with English Heritage and left the charity following a thorough review," a charity spokesperson said.
"Every day hundreds of volunteers help us to tell the story of England and they are an integral part of the English Heritage team.
"Whether it's helping to plant bulbs in formal gardens, assisting with conservation works or answering questions from curious visitors we are grateful for all of the support, skills, and volunteered time which is given to our charity."
English Heritage also told Mr Burton that they would respond to the letters he delivered by hand last week.