'Do they really need all that land?' Council questions HS2's 30 hectare compound plans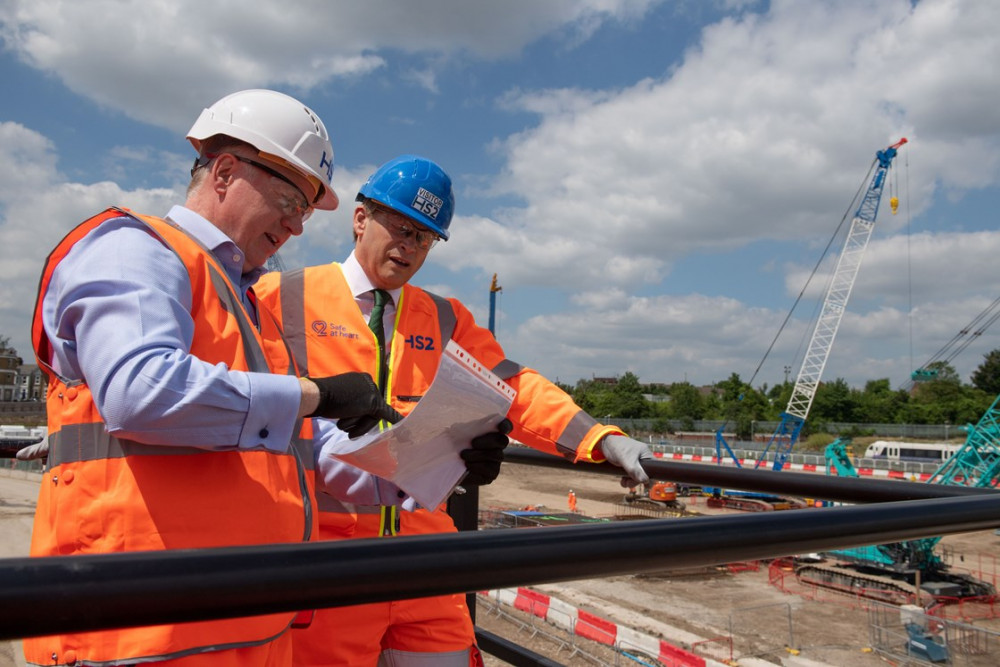 The compound will be bigger than Abbey Fields if permission is granted (Image via HS2)
HS2's plans to expand a Stoneleigh compound to the size of Abbey Fields have been questioned by Kenilworth councillors.
The high speed rail developer revealed in April that it intends to take over and develop Highways England's site on Stoneleigh Road.
Plans state that the new site would be used for the storage of materials for at least four years.
But members of Kenilworth Town Council's planning committee said they thought a 30 hectare site was too big.
"I think we need to ask, do they really need all that land? That is an essential factor here," said Cllr Michael Coker at last week's committee meeting.
"The size of that site is a very important factor, and I suggest that we say to Warwick District Council that we object to the size of the application, unless they are satisfied that all of that land is actually required. It is huge."
Adding: "As I understand it, the Abbey Fields is around 27 or 28 hectares.
"So this site is going to be two or three hectares bigger than the Abbey Fields - that gives you some idea of its proportions.
"It is unbelievable that that is effectively a building yard, which is what it is."
Other councillors agreed, and also said the district council needed to be clear on who was responsible for restoring the land after HS2 finishes with it.
"HS2 are going to make this bigger and I would like to make it clear that there are conditions on restitution of that land and that there is a clear responsibility for that restoration, so we don't end up in a silly argument about whether it is HS2 or Highways England that is responsible," said Cllr Andrew Milton.
KTC chose not to object to the plans, but submitted comments about the size and restoration of the compound.
More on HS2 in Kenilworth: