Council merger plans officially withdrawn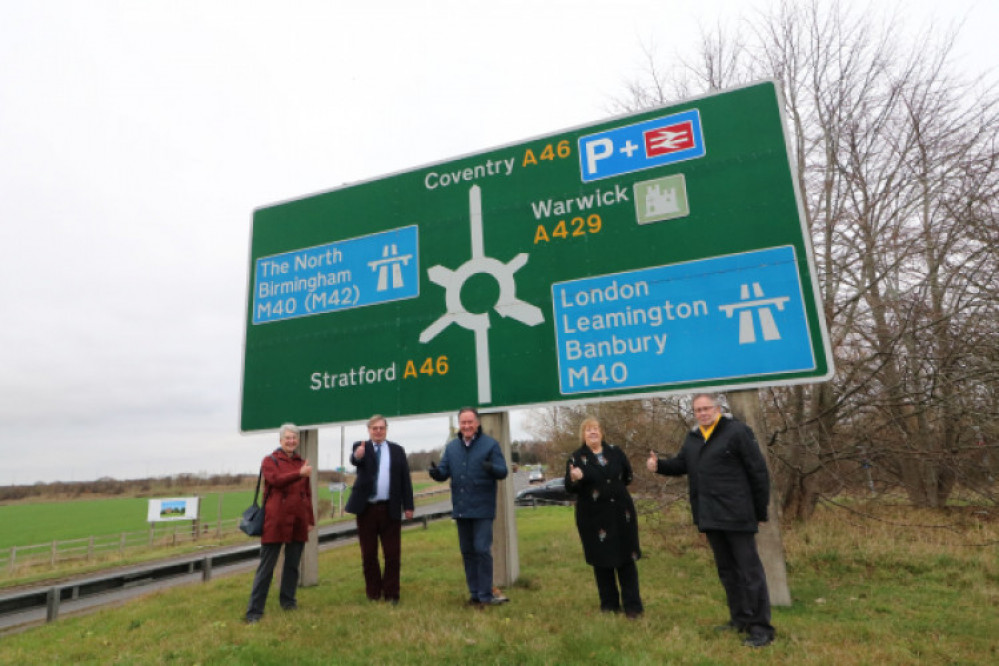 Council leaders posed for a photo op at Longbridge Roundabout after submitting the request to government in December
Councillors have voted unanimously to withdraw a request to Secretary of State Michael Gove to form the new South Warwickshire District Council.
Leader of Warwick District Council Cllr Andrew Day announced last month that the proposed merger with Stratford-on-Avon District Council had collapsed after 'irreconcilable differences' emerged between the two councils.
And at last night WDC's full council meeting, members voted to request that the Department for Levelling up, Housing and Communities end the scheme.
Joint work between the councils is set to continue, including the new three-weekly bin collection scheme.
Cllr Day said: "This is not the place we wanted to be in, and whilst we're disappointed to be here, it's still a good place to be.
"Right from the beginning of the merger process, our residents and stakeholders backed the need for change in our local government.
"The work we've done has already generated significant benefits, many of which will endure.
"We will continue to transform the way Warwick District Council serves the community, keeping a keen focus on our local residents, businesses and other key stakeholders."
The Liberal Democrat leader on WDC Cllr Alan Boad has already said the collapse was not a surprise, whilst Green Party councillors have blamed its failure on 'Conservative infighting'.
Cllr Day added: "I would like to put on record my thanks to all of the hardworking officers of this council, who have never lost sight of what we're here to do.
"Supporting residents, businesses and our communities during the pandemic and then working so hard towards the merger proposals, during a long period of uncertainty for them.
"Myself and my fellow councillors have been 'gob smacked' by their dedication and exceptional commitment to a high quality service and recognise our responsibility to support their ongoing wellbeing."
Cllr Day also announced his new Cabinet for the forthcoming year and the council will now return to its solo management team.