Rehearsals for Verdi's Requiem
---
Coten End Primary school CV344NP
16th Jan 2023 - 24th Apr 2023
UNTIL Monday 24th April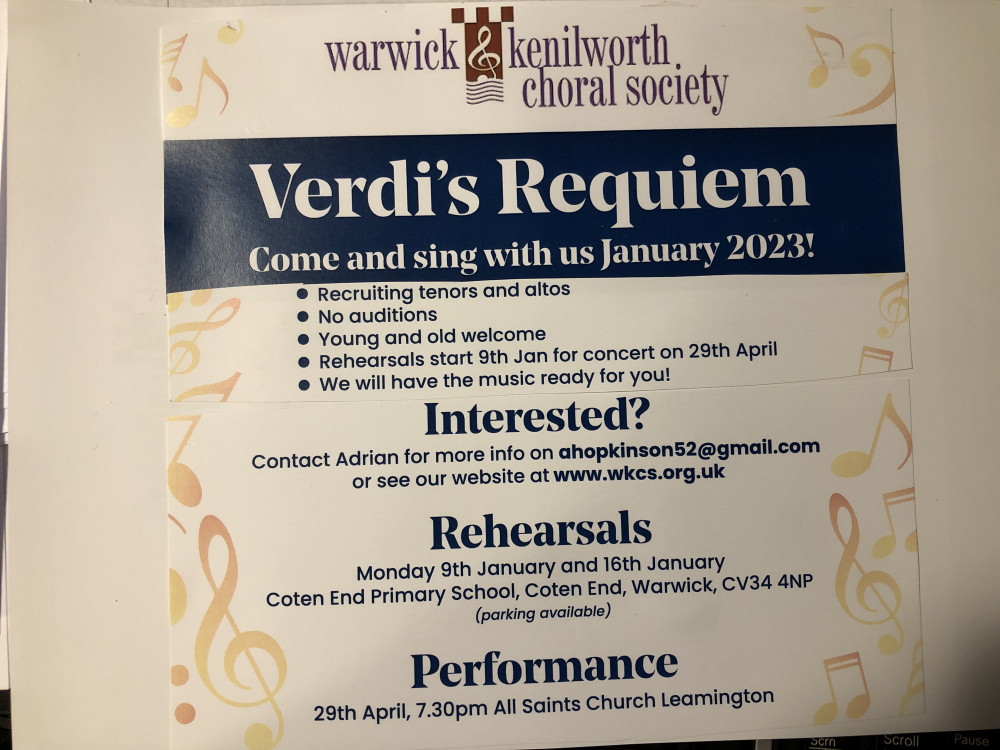 Giuseppe Verdi's dramatic choral Work, his Requiem (which is a cross between a mass and an opera), starts rehearsals by Warwick and Kenilworth Choral Society now in January.
Every Monday at 7.30pm at the Coten End Primary school CV344NP, which is the Kenilworth end of Warwick.
More than half of WKCS singers come from Kenilworth, and many of the most successful concerts have been in Kenilworth.
Come and join.
We are especially looking for Tenors and Altos.
But dust off that deep bass voice too, or tune up that soprano in you.
Concert on 29th April.
5 weeks of epic entertainment (even for the people who sit next to you).
Contact Adrian:: [email protected], or 07909934353.
Add your Kenilworth event for FREE here!
Nub It