Sarah-Jane Perry claims silver medal in Commonwealth Games women's doubles
---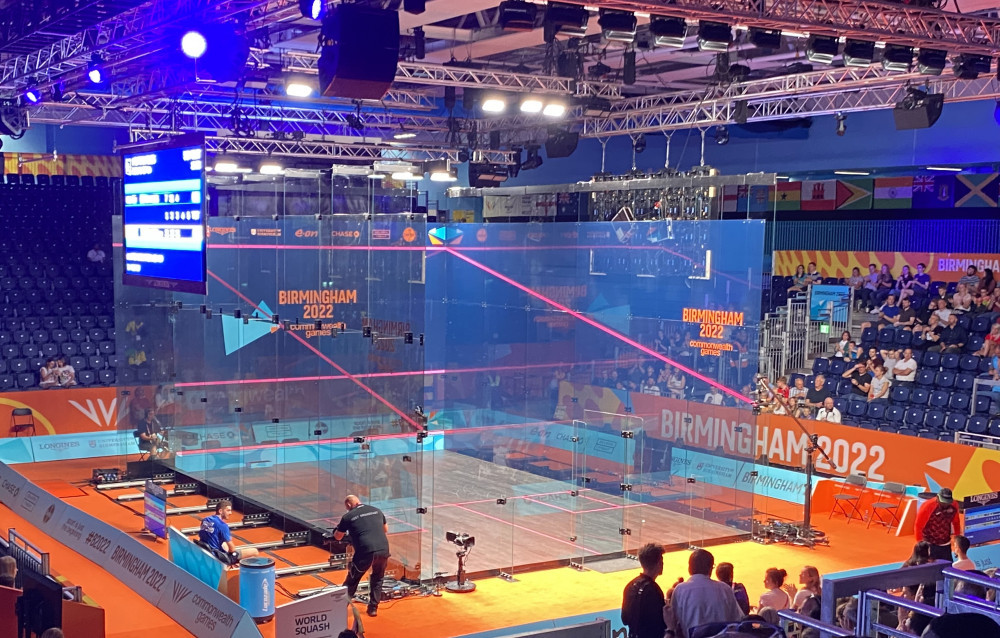 Sarah-Jane Perry and Alison Waters were beaten 2-0 in the final of the Birmingham 2022 women's doubles squash (image by James Smith)
Kenilworth's Sarah-Jane Perry has claimed a silver medal in the Commonwealth Games women's doubles squash final today (August 8).
Perry - who won bronze in the women's singles last week - and partner Alison Waters lost out to New Zealand duo Joelle King and Amanda Landers-Murphy in straight games.
The England ladies lost 11-8 in both games at the University of Birmingham squash centre this morning meaning the New Zealanders backed up their 2018 gold medal in style, and just a day after King won gold in the mixed doubles.
And it could have been three medals for King had she not been defeated 3-2 in the singles bronze match by Perry last week.
The 31-year-old came from two games down to clinch the medal on Wednesday (August 3) in what she described as one of her best every comebacks.
And having clinched her second Birmingham 2022 medal today she praised the levels of support she and the rest of Team England have received over the past ten days.
She said: "The support for this games has been absolutely incredible, the atmosphere for all these events has been amazing."
She added: "To have all the English squash fans and all the new squash fans in the venue every single day making so much noise for us, cheering us on,
"We have had a really successful games as a team and I can't fault the crowds and how much they have contributed to that, they have been absolutely amazing.
"I can't put into words how special it has been to have a home games."