Training photo competition announced ahead of Two Castles Run
---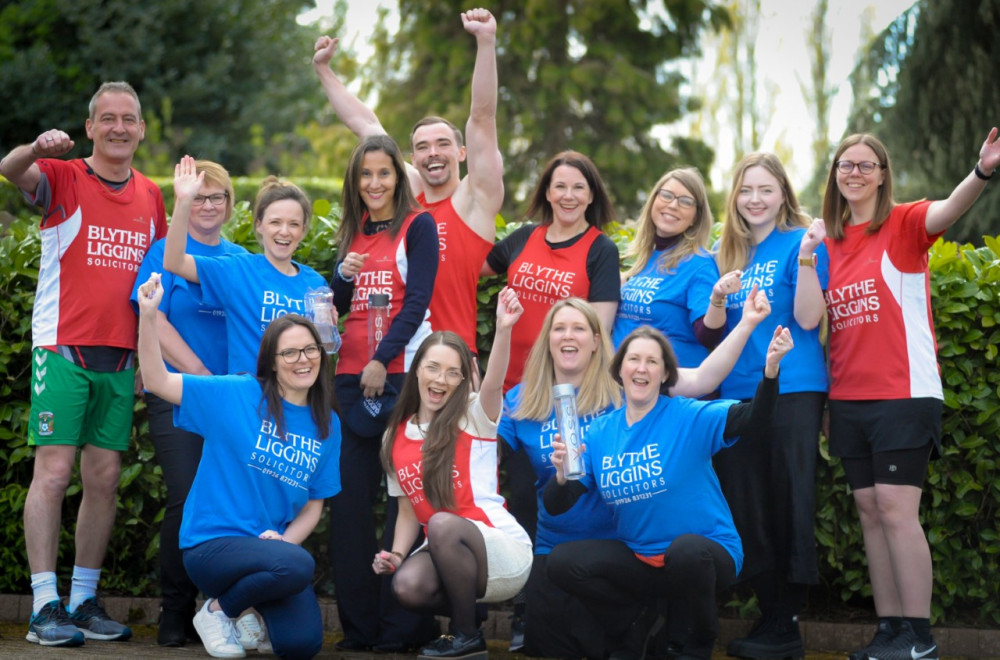 The best Two Castles Run training photo will win a prize (image via R & Co Comms)
The sponsor of the popular Two Castles Run is offering a prize for the best training photo.
With just weeks left to register to compete in the event on Sunday, June 11, those who have done so could win a £50 shopping voucher by Tweeting their training photos to @BlytheLiggins1 and using the hashtag #TwoCastlesRun
Judges at Blythe Liggins Solicitors in Leamington Spa - the main sponsor of the Two Castles Run - will award the prize to the photo which it believes best encapsulates what it means to enter and train for the eagerly-anticipated event.
Donna Bothamley, head of wills and probate at sponsors Blythe Liggins Solicitors, said: "Competitors enter the Two Castles Run for a variety of reasons, whether it's a personal ambition, a fundraising commitment or for another goal.
"We're looking for training photos which show what it means to enter and, which will, hopefully inspire others to take part whether this year or in the future.
"The training photos can be serious or light-hearted but only one will win the £50 shopping voucher."
The 10km race takes place between Warwick Castle and Kenilworth Castle and the fee for this year's event is £31, and £29 for English Athletics registered runners.
Race organiser and Rotarian Philip Southwell said: "The Two Castles Run is a flagship fundraising event.
"As last year, to enhance the safety of the runners, the entire route will be closed to traffic.
"It is a fantastic spectacle and we're really looking forward to welcoming participants, whether it's their first time or if they've taken part before, to this year's event."
By entering a photo in the competition, entrants agree to it being shared in publicity and on Blythe Liggins' social media channels.
To register for the race, visit the website or go to the Facebook page.