Signup opens as Kenilworth Half Marathon set to return for 2021
---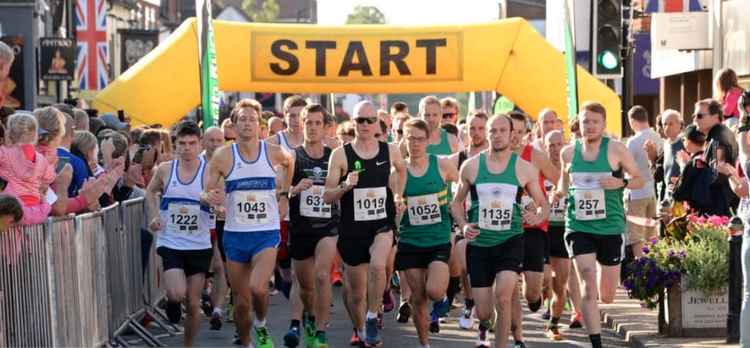 Signup for the Kenilworth Half Marathon 2021 are open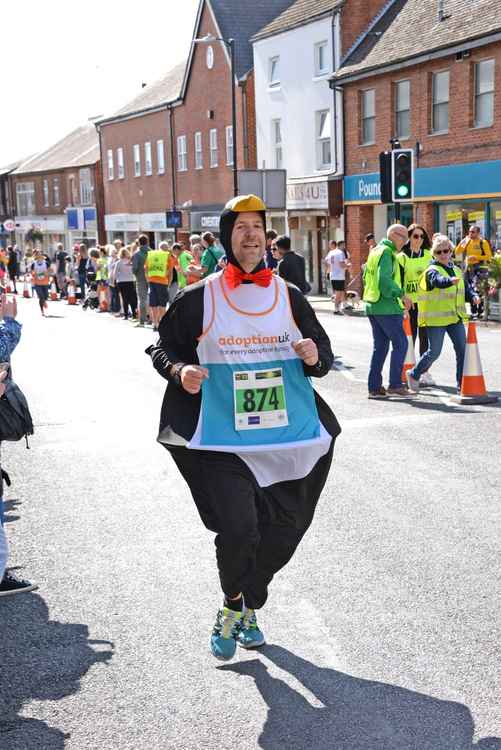 180 runners have already signed up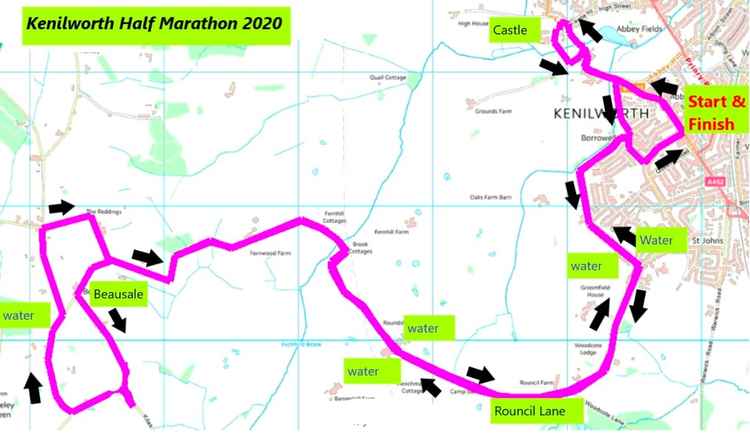 The unused 2020 course will be the route for the 2021 event
As with so many things in 2020, last year's Kenilworth Half Marathon had to be cancelled due to the pandemic, however the new year has started with good news as this year's edition is set to take place.
Due to take place on Sunday, September 12 the 2021 Kenilworth Half Marathon will see competitors return to the streets of the town once again to take part in one of the biggest community events of the year.
Organised by Kenilworth Runners, the 21km route will see up to 2,000 runners (depending on restrictions) go from the start point at the Kenilworth Clock Tower, round to the castle, then down Rouncil Lane to Beausale.
Competitors will then return along the same route to Kenilworth where they will finish at the clock tower once again.
This is the same route that should have been followed in 2020.
So far 180 people have registered for the 2021 addition, the majority of whom were transferred from last year.
Whilst the race is some nine months away, due to the number of rescheduled races from 2020, Kenilworth Runners are eager to get as many participants entered as possible before other races beat them to it.
Race organiser Dave Pettifer said to Nub News: "We are three weeks before the London Marathon; ideally placed for a last run out before this marathon. We have to get people booked in or they will sign up for other races planned then. Stratford Big 10k is the week before and the re-scheduled Regency 10k in Leamington the week after."
Race entry costs £30 for members of an affiliated running group, or £32 for individuals. "The extra £2 for non club members covers the English Athletics Insurance," says Dave.
"Entry covers all our costs of road closures, timing and online entries, course measurement fees, goody bags, medals, water provision, marshals. We should get enough to give a few thousand pounds to local charities and some to run our club."
Entrants are also assured that if the 2021 event also has to be postponed then they can defer entry for the next year, chose to run a virtual half marathon, or receive a refund minus booking fees.
To enter, or to find more information about the 2021 Kenilworth Half Marathon, please follow this link.
To read our full history of the Kenilworth Half Marathon please follow this link.