Kenilworth Runners excel in first round of Tempo Winter Series
---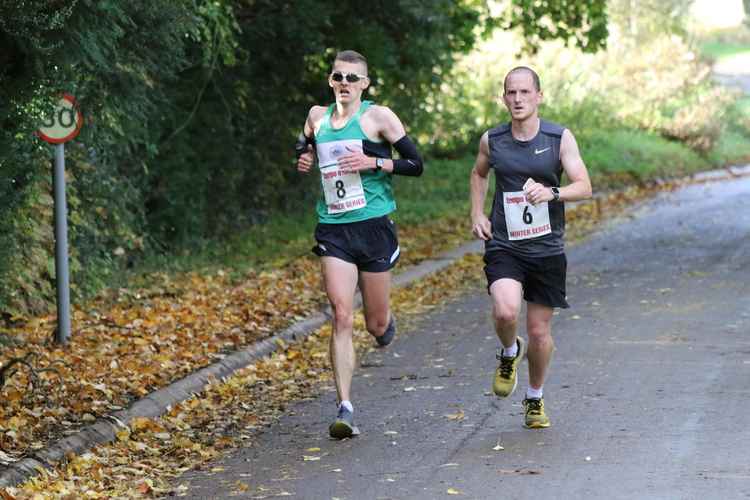 Ten Kenilworth Runners entered Tempo's Winter Series (Photo by Barry Cornellius)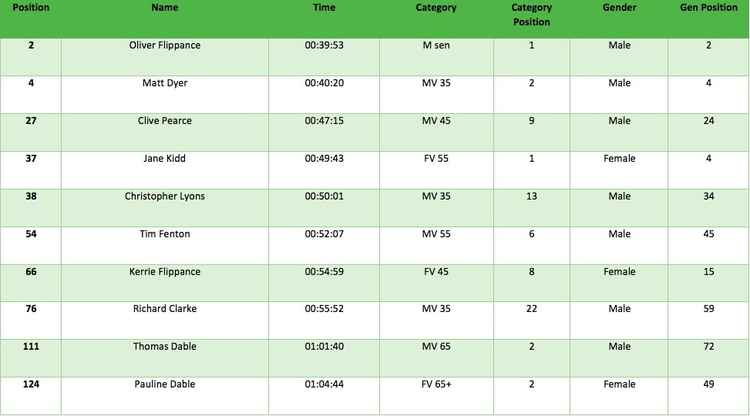 All the times set by Kenilworth Runners at the first race last weekend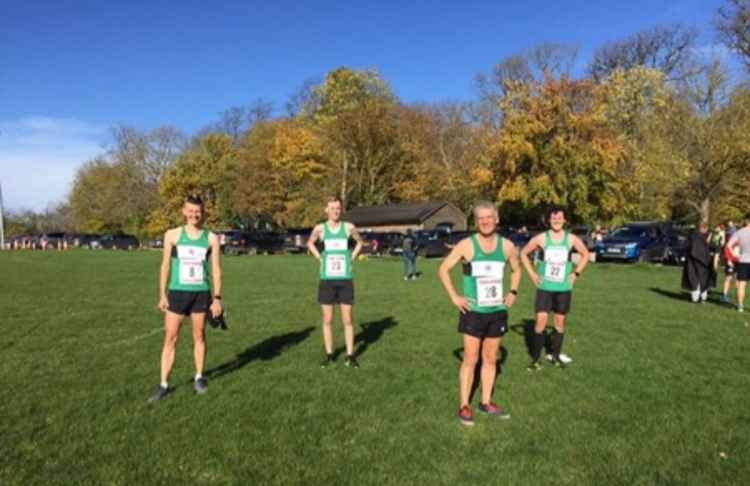 Rather than the usual mass start, runners were seeded into groups of six (Photo by Barry Cornellius)
The Tempo Winter Series kicked off this week as ten Kenilworth Runners entered the first slightly-altered 10km race.
The series returned this week with the organisers having gone to great lengths to arrange the event in such a way to minimise the risk of Coronavirus transmission.
This perennial favourite consists of five races from October through to February on the same 10km course which takes in Ilmington village and Larkstoke hill, which is the highest point in Warwickshire.
The event is famous for giving out a pack of local sausages to runners in the place of a medal which is a welcome treat after all the hill climbing!
Rather than the usual mass start, runners were seeded into groups of six and given appropriate arrival times at the car park so that a group of six could be set off every five minutes. This switch to a time trial type format worked well to ensure there was no risk of crowding.
Spirits were high amongst the volunteers and runners so there was still a positive atmosphere despite the social distancing.
Ten athletes from Kenilworth Runners were present in the first race of the now sold out series.
Oliver Flippance, fifth placed series finisher last year, led home the Kenilworth contingent finishing second in 39:53 with Ilmington debutant Matt Dyer a short way behind in fourth place with a time of 40:20. Both men now look promising for the club's chances in the men's podium places.
Jane Kidd came home in 49:43 which placed her 37th which was good for fourth placed female and first place in the FV55 category.
Kenilworth Runners press officer Richard Clarke said after the race "On a personal note I felt like I'd won the race after completing my first race; 12 months since my double ankle fracture!"
The race was won by Matt Burdus-Cook from Stratford Upon Avon AC in 37:06 and there were 168 finishers.
The next race will take place on Sunday, November 22.