Kenilworth Runner completes 145-mile ultra-marathon
---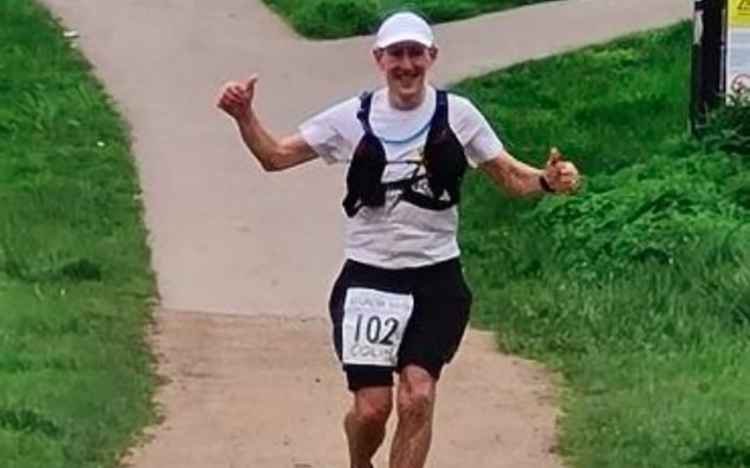 Colin Bailey completed the 145-mile Grand Union Canal ultramarathon last weekend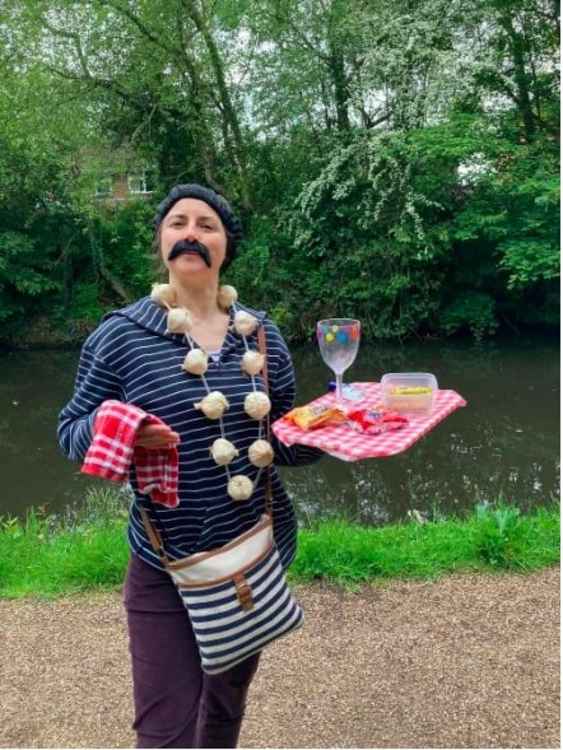 Mel Knight waits to give some moral support to Colin at Catherine-de-Barnes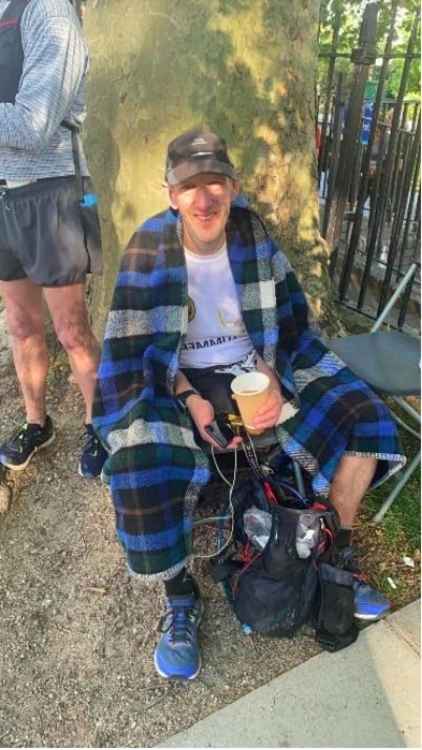 Colin after crossing the finish line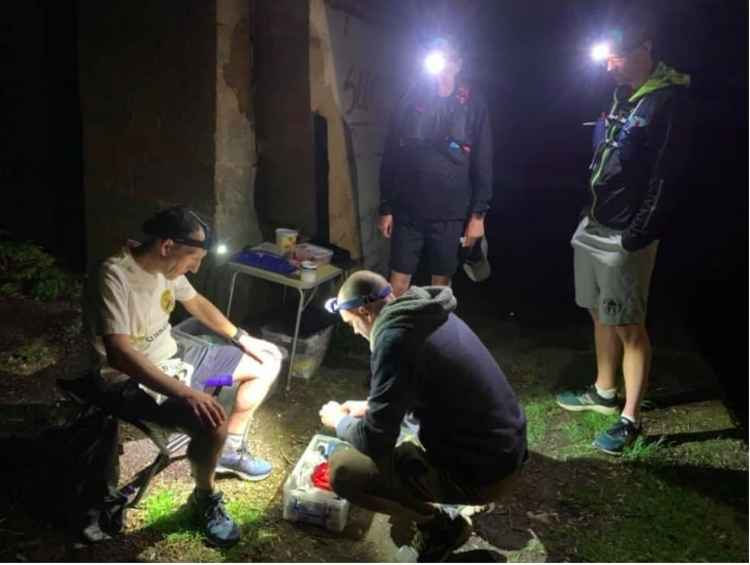 Colin receives some medical attention along the way
A member of Kenilworth Runners has completed the 145-mile Grand Union Canal ultra-marathon, beating his expected finishing time by nearly three hours.
Colin Bailey joined 89 other runners who covered the huge distance from Gas Street Basin in Birmingham down to Little Venice in London following the Grand Union Canal last weekend.
The runners started the race at 6.00am on the Saturday morning, only being allowed breaks of up to 40 minutes.
Colin had planned to complete the course with a mixture of running and walking, predicting that it would take 38 hours and 17 minutes. He in fact completed the distance in 35 hours 36 minutes, in 15th place.
Only 44 of the 90 made it to the finish line within the 45 hour time limit.
The race was won by Alexandra Whearity in 23 hours and 25 minutes which was a new ladies course record.
After the completing the course Colin said: "At 6.00am the horn sounded, and we were off, heading out of Birmingham towards Solihull. Some runners thought it was strange that I had started walking after 10 minutes, but I was going to stick to my plan."
Along the way he was supported by a large team of Kenilworth Runners and other friends who helped manage his nutrition, hydration, foot care and provided pacing. This included Mel Knight and her daughter dressed in French attire at Catherine-de-Barnes.
Colin said: "Mel was amazing, French music was playing from her phone and it was like a scene from the 80's comedy 'Allo Allo' with Mel dressed in a beret, moustache and onions round her neck. Mel provided the usual French cuisine including croissant, biscuits and the obligatory wine (grapefruit juice).
"Mel continued to support through until she handed over to my wife at Hatton. Other runners wondered why Mel was dressed up in her French getup and thought it was hilarious."
At the 65 mile mark (Gaydon) Colin realised that he had dropped his GPS tracker, but thankfully it was recovered and returned to him.
"It was at this time I realised that I had lost my GPS tracker," says Colin. "Some kind sole had found It and handed it into a race marshal. They drove it to the next check point for me to collect. Allegedly, I was doing 70 mph down the M1 at one point which certainly is a PB for me."
Reflecting on what he had achieved Colin added: I was absolutely elated to finish the race and beat my target finish time by two hours, albeit a little broken.
"My massive thanks have to go to my amazing support crew who gave up their time over the bank holiday weekend (in terms of order) Mel Knight, Debby Bailey, Helen Baker, Denise Young, Linda Fullaway, Jenny Vaughan, Stephen Chalkley, Neil Butler, Steve Miller, Andy Snow, Ian Baynes, Anthony Young and Gus Davidson.
"I genuinely couldn't have done it without them."