Kenilworth's unbeaten run ended by local rivals Nuneaton
---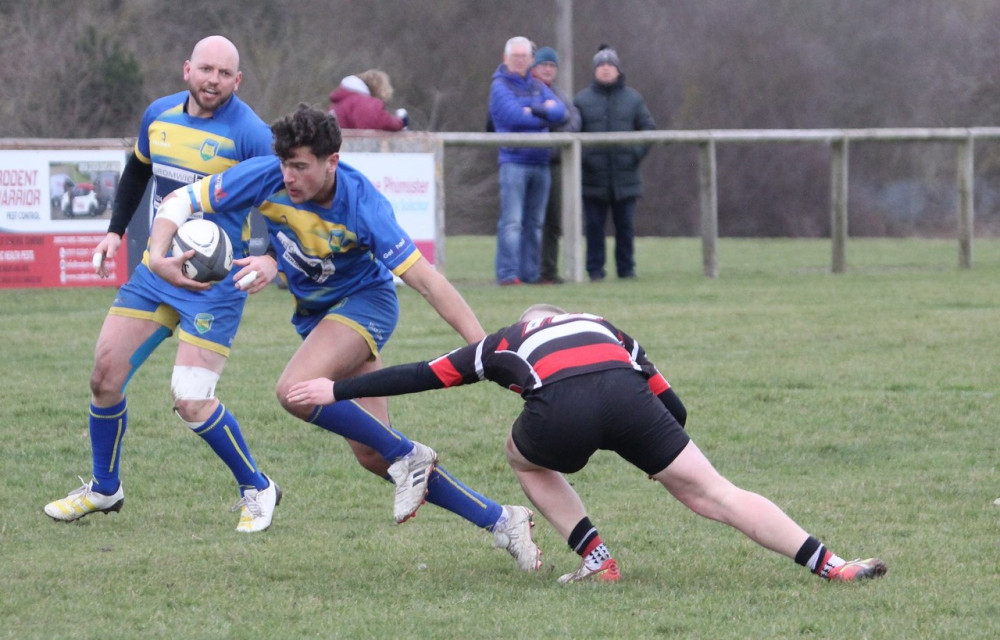 Kenilworth Men had won eight Regional One Midland games on the spin before Saturday's fixture with Nuneaton (image via Chris Wood)
Kenilworth's eight-game winning streak was ended by local rivals Nuneaton who scalped a 37-15 win.
Despite starting on the back foot, it was Kenilworth who opened the scoring after Nuneaton failed to clear their lines, the ball eventually found its way to Mike Ryan who crashed over for a converted try. Score 0-7.
But within five minutes Nuneaton's physicality and energy levels, already a telling difference between the two teams, took play deep into the Kenilworth 22m and saw the visitors penalised at the breakdown; Kenilworth were slow to react from the quick tap and Nuneaton brought the scores level. Score 7-7.
The following half hour of rugby was characteristic of the game, scrappy and error-ridden for both sides. Kenilworth full back Morgan kicked over a penalty to take the score to 7-10 before Nuns scored their second and third tries of the game, both by capitalising on Kenilworth's disjointed attack and uncharacteristic one up rugby. Score 17-10, with around 10 minutes to go until half time.
Before the half was out, Nuneaton scored and converted their fourth and bonus point try of the game, to extend the score to 10-24.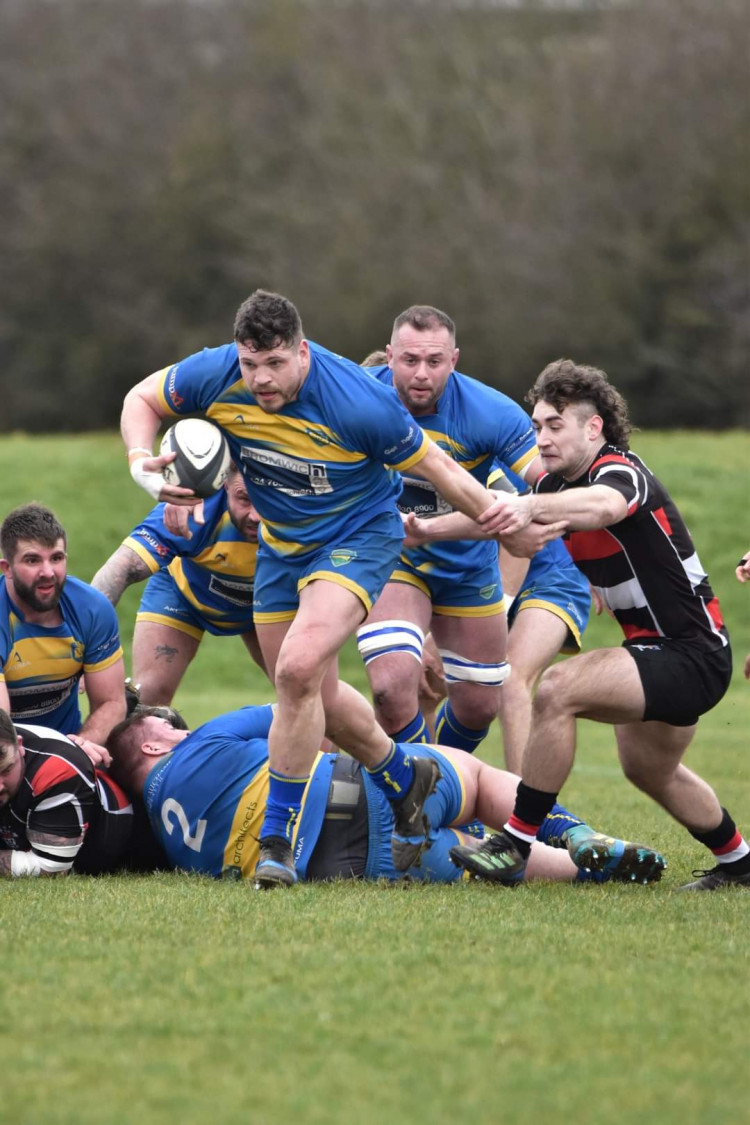 (Image via Willie Whitesmith)
But for Hannam shoring things up in the midfield, the second half opened as the first had finished, the hosts dominating the collision areas and too many missed tackles from Kenilworth. Twenty minutes into the second half, Nuneaton kicked a penalty from in front of the posts to take the score to 10-27.
Having found something off a second wind, Kenilworth started to find a little flow in their play, with wing Ben Harrison first to the bouncing ball after a trademark Sam Miles dink over the top; try for Ben Harrison, conversion missed. Score 15-27.
But Nuneaton hit back almost immediately to score and convert their fifth try of the afternoon. Score 15-34.
Just before the final whistle Nuneaton bagged a final three points taking the final score to 15-37.
For Nuneaton a lifeline perhaps and a glimmer of hope in their fight to avoid relegation; for Kenilworth a frustrating performance and result.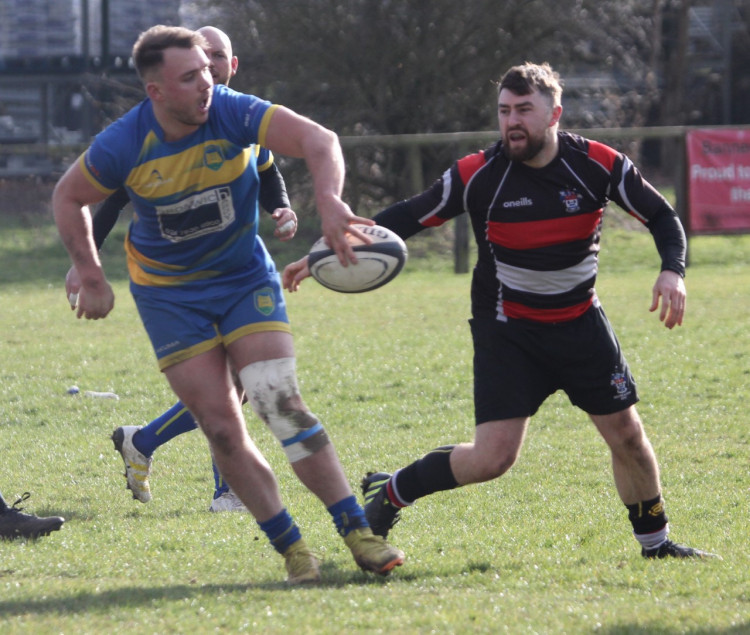 (Image via Willie Whitesmith)