New head padel coach announced as Kenilworth club prepares to open new courts
---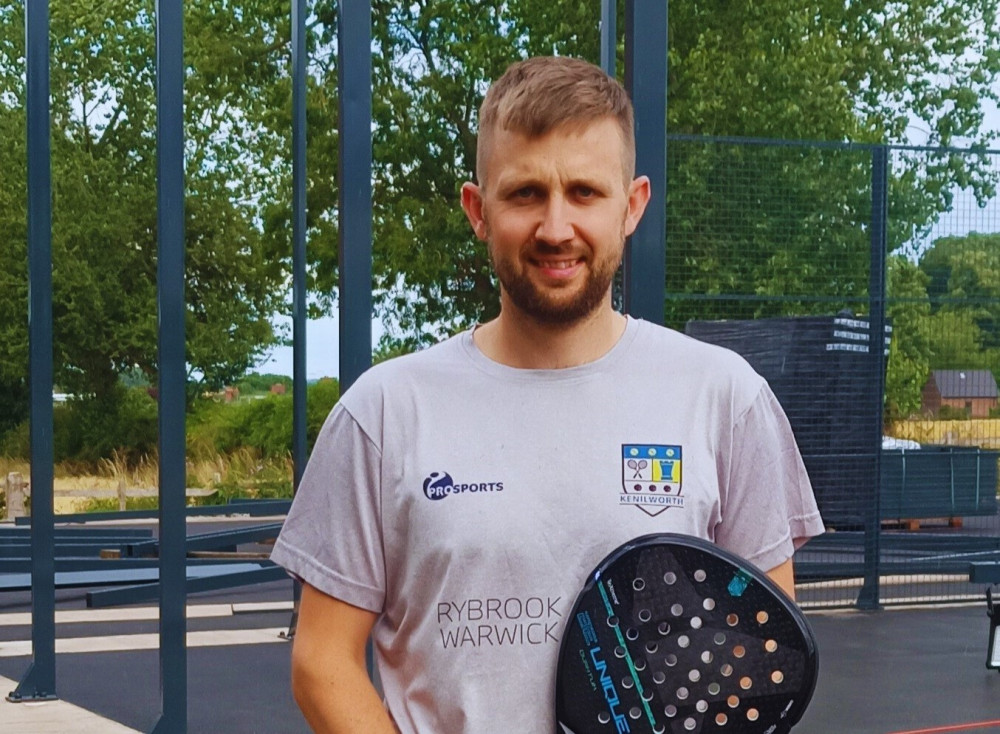 Guy Pearson has been announced as the new head padel coach at Kenwilorth Tennis, Squash & Croquet Club (image via KTSCC)
With the construction of two new padel courts, Kenilworth Tennis, Squash & Croquet Club (KTSCC) has announced the promotion of Guy Pearson from squash coach to the new position of head padel coach.
Having started construction of the new facilities in January, the Crackley Lane club expects they will be available for use by the end of July.
And the club says the strategic decision to promote Guy to the new role highlights its dedication to nurturing talent within its coaching staff, while also ensuring the sport is enjoyed by all.
Guy's love of sport started at KTSCC aged six when he became a junior squash champion, going on to play for the county, and at the British Open.
At 18 he started coaching squash, becoming an England Squash level three coach.
Guy has been an integral part of KTSCC's coaching team whilst also coaching at various clubs around Warwickshire including Warwick University. The club says he has consistently delivered outstanding results and built a reputation for fostering excellence among players.
"Promoting Guy to the head padel coach position is a testament to his coaching abilities and unwavering commitment to our club," said Jared Jones, KTSCC club president.
"We are confident that Guy will excel in this new role, bringing his expertise and passion to padel at our club."
With the promotion, Guy will head a team of coaches, design training programs tailored to players of all levels, and coordinate events and tournaments to develop the padel community.
"I am truly honoured to be appointed as the head padel coach at KTSCC," said Guy.
"While squash has been my passion, I am excited to embark on this new journey in padel and further contribute to the growth and development of our club and players."
In line with Guy's promotion, he is stocking all sports items (rackets, balls, shoes etc) needed to play this sport.
Guy will introduce new initiatives and opportunities for padel members.
Members can expect coaching sessions, player development programs, fun sessions all designed to ensure their members get maximum enjoyment from padel.
Padel court construction at KTSCC is well under way, the courts are expected to be commissioned by end of July if not before.
For more information about KTSCC and its sports programs, including the padel program, please visit https://www.ktscc.co.uk/