Wardens held by Jet Blades in bore draw
---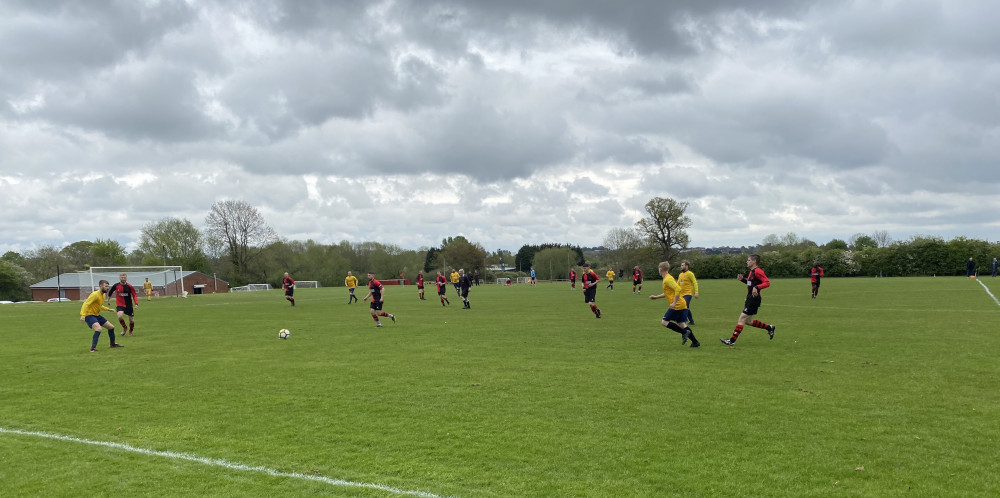 Kenilworth Wardens manager Eamonn Richards said he felt sorry for the fans as his side was held in the Stan Oulds Cup
Kenilworth Wardens were held to their first goalless draw of the season as they faced Jet Blades for the fourth time this campaign.
The hosts knew a win would have put them in a great position to get into the final of the Stan Oulds Cup, but were unable to repeat the result of the week before.
Jet Blades had changed shape from last week's defeat - which helped them dominate the ball from the first kick.
But a drab opening 20 minutes saw neither side produce any clear chances, with yellow cards for Eamonn Richards and James Brewitt the most notable moments.
Despite a lack of possession, Wardens had the best opportunity of the first half. When a long ball was flicked on by captain Andy Legg, Dan Twigger gambled and hit the ball powerfully towards goal only to see his effort tipped over the bar.
Andy Whitehouse in the home goal was comfortable in the first half, with the only save he had to make coming from a long throw in which was missed by everyone - albeit it would not have have counted since there was no touch on the ball.
As the second half continued to yield few chances, Wardens brought on George Ferridge with 25 minutes left who immediately made an impact.
Ferridge beat a player on the half way line and ran towards goal, beat a second and chose to cross to an unmarked Legg, however the keeper anticipated the pass and cut out the danger.
With 15 minutes left Wardens had the best chance of the game. Richards played the ball down the right to Ferridge who beat the offside trap.
Ferridge crossed again to Legg, but the ball was half a yard in front for the tap in. Legg did manage to get his shot away, but the tight angle meant the shot could only hit the side netting.
"That was a really boring game of football, feel sorry for the people who came to watch," Wardens manager Richards said after the game.
"Blades are joint top of the table and a good side. They changed tactics today and fair play to them, helped them dominate possession for the entire match.
"Our organization, shape, discipline were all brilliant today. There is a reason we haven't conceded from open play in nine and a half hours - or against Blades in four matches. "Castaway has understatedly became one of the best defenders in the league- was perfect today as he is every week.
"We did lack real quality through the lines. Missing Danny, Guy, Ben, Jack and Toby is obviously going to have an impact.
"I thought we could have won it on the counter with the two chances George created, but that would have been horribly unfair to Blades. 0-0 was about right."