Wardens beat Real Barston to maintain 100% home record
---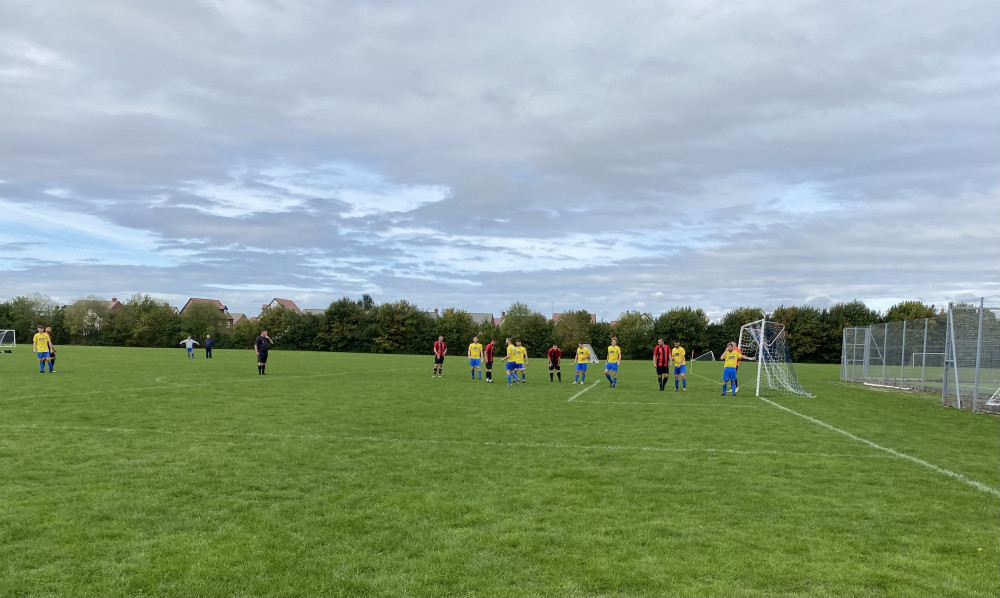 Kenilworth Wardens currently sit third in the Leamington and District Sunday League Division Three table (image by James Smith)
Kenilworth Wardens Sunday side notched a comfortable 2-0 win against Real Barston to keep their 100 per cent home record in check and preserve a slight chance of making a title challenge.
Real Barston wanted to repeat their 2-1 victory over Wardens from earlier in the year and arguably started as the better side.
A shot from 30 yards by Barston was comfortably saved by captain Alex Brown in the opening exchanges while Dan Twigger had an effort which was unlucky not to go in at the other end.
On 40 minutes Wardens took the lead. A clearance found its way to Harry Morris who turned and played a superb through ball to veteran Dane Watt. The 37-year-old burst past the Barston defence and slotted past the keeper for his second goal in as many games.
Wardens dominated the start of the second half, with James Butcher and Alex Waters in the middle of pitch running proceedings.
And with the introduction of Cameron Holden, Wardens looked more likely to score next - the forward going close on several occasions.
On 65 minutes the flawless George Shelton won the ball deep in his half, strode forward with the ball before releasing Dan Twigger in behind, who raced past his defender before passing home from a tight angle, for his 13th goal of the season.
In the last 10 minutes Brown - who was largely a spectator for most of the game - pulled off two brilliant saves to keep his clean sheet.
Speaking after the game Wardens manager Paddy Breslin said: "We just want to keep the season going for as long as we possibly can and put as much pressure on the top two as possible.
"I felt we had a lot of control today but we'll likely need to take our performance up a couple more levels if we are to be serious contenders.
"We'll know more by March."