Coventry City looking at 'backup plans' for Tuesday's home game against Blackburn
---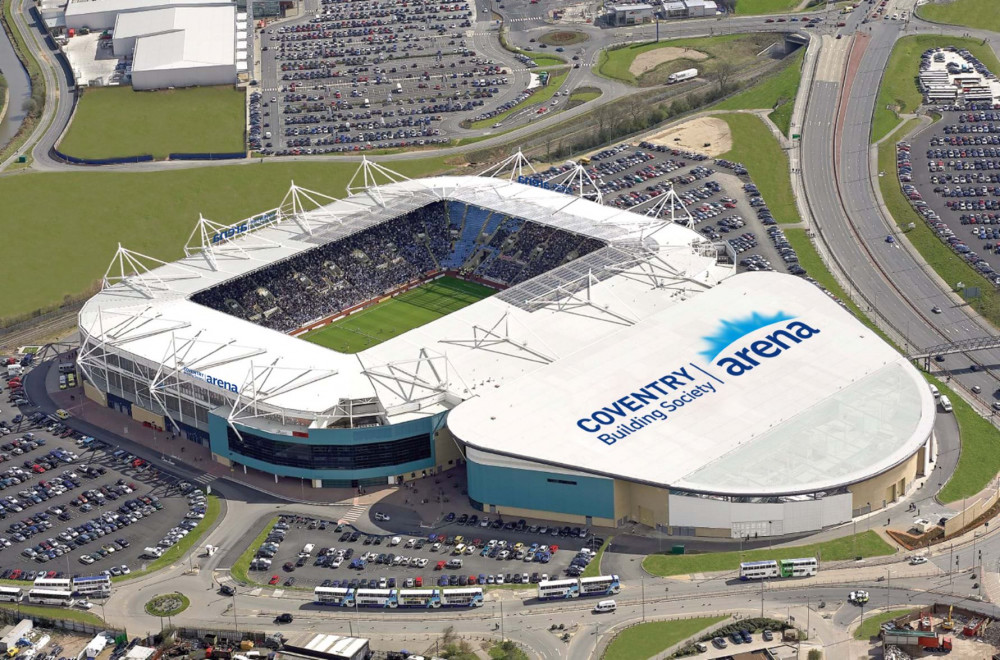 Coventry City FC said it would rather play at the Coventry Building Society Arena but said the circumstances are 'out of our control' (image via Advent)
Coventry City FC have confirmed that they are looking at alternative venues for Tuesday night's (November 1) clash against Blacburn Rovers.
The Sky Blues were set to welcome Rovers to the Coventry Building Society Arena but with the ongoing situation around the stadium's future unclear the club says it is looking at backup plans.
Arena Coventry Limited, which manages the stadium, has until Monday to find a new owner for the stadium or faces going into administration.
A statement on the CCFC website said: "Coventry City can confirm that it is exploring alternative backup plans to host Tuesday night's home game against Blackburn Rovers.
"This is due to the current situation at the Coventry Building Society Arena, with the period of notice of administration for Arena Coventry Limited ending on Monday 31 October – the day before the scheduled home game against Rovers on Tuesday 1 November."
Wasps went into administration earlier this month and were yesterday officially suspended from the Gallagher Premiership meaning they will be relegated come the end of the season.
The Sky Blues have already spent significant time away from the city in recent years having played in Northampton during the 2013-14 season and then at St Andrews for the 2019-20 and 2020-21 seasons.
The club was also forced to play at Burton Albion's Pirelli Stadium in August as their home pitch was unplayable.
The club statement added: "We must be clear that we want to be able to play our game at the Coventry Building Society Arena.
"However, in the circumstances, which are outside of our control, we must explore alternative plans as this may not be possible."
The ongoing uncertainty around the future of the CBS Arena has also led to questions around the long-term plans for club.
The Sky Blues have announced plans with the University of Warwick to build a new stadium near Kenilworth which will also form part of a proposed eco-park.
However, a planning application for the development is yet to be submitted.