Rain cuts short Kenilworth's tight match against Nuneaton
---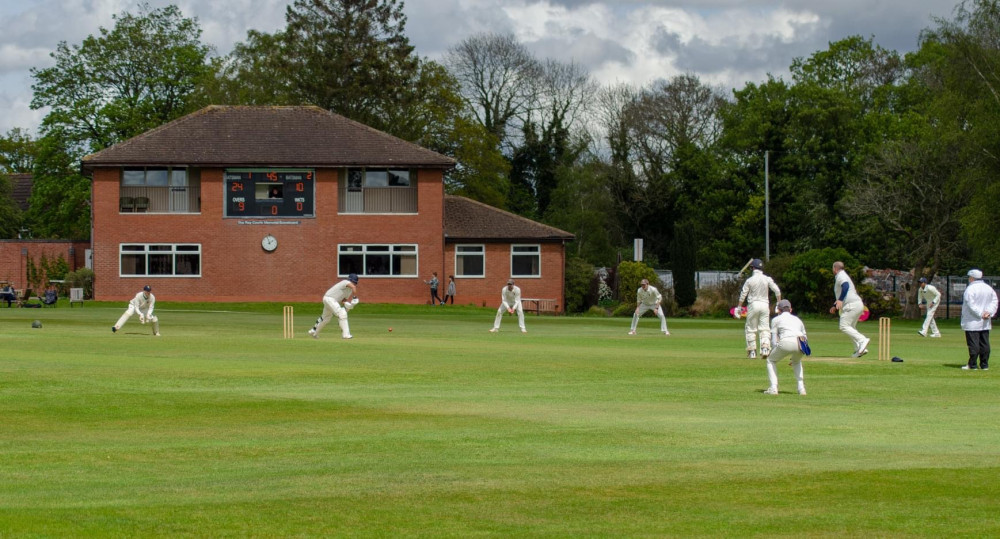 Kenilworth Cricket Club posted a creditable 155 for six from their 35 overs in a match interrupted by the weather (Image via KCC)
Kenilworth posted a creditable 155 for six from their 35 overs in a match interrupted by the weather.
Joe Atkinson hit 41 and Henry Curran an unbeaten 32, as Charlie Stranks added 19 as the Town side were denied their final five overs.
A further delay meant Nuneaton had 26 overs available but the game was called off after 22 with Nuneaton on 134 having upped their run rate considerably.
Edward Wilson (39) and Lewis Hubbard (20) had put on 61 for the first wicket.
The side then slumped to 62 for four after Darius Potten-Ravenshad took three quick wickets.
However, aware of the conditions, Gilkes (48 not out) and David Colkin 24 blasted an unbeaten 72 in short time as the side reached 134 with four overs remaining.
But the heavens opened and the game was ended, cutting short what was turning out to be a tight match.