Mixed results for Kenilworth Cricket Club Saturday sides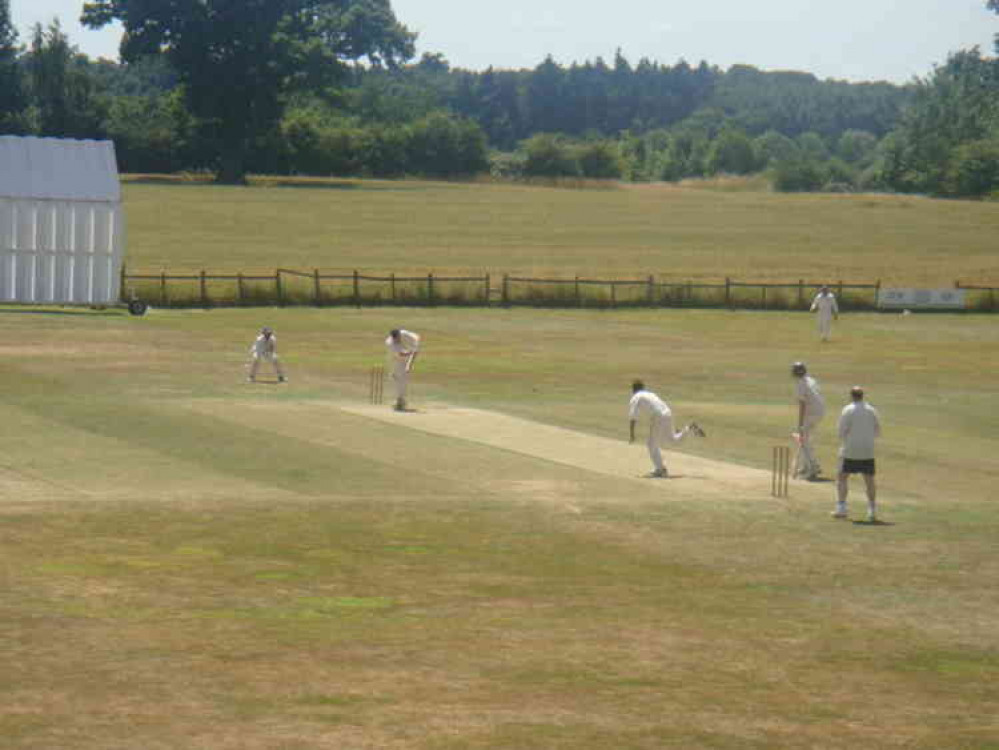 Kenilworth 1st. XI v. Leamington 2nd. XI
Leamington seconds 196-7 (45 overs) lost to Kenilworth 198-3 (44 overs) by 7 wickets yesterday in their WCCL South East Group A match.
Kenilworth completed the double over their neighbours to consolidate second place in the group with a seven-wicket win, reaching the set target with an over to spare.
Leamington posted 196-7 with openers Jack Hawkes 37 and Billy Hallett 48 putting on 74 for the Spa's 1st. wicket.
Samuel Forster then added 51, whilst Rob Williams made an unbeaten 20 in the side's total.
There were a brace of wickets for Joe Atkinson and Jono Sparks, whilst Charlie Stranks, Connor Shingler and Jack Howard took one a piece.
Despite falling to 44-2, Kenilworth's opener Atkinson remained solid to make 59 before he fell.
This came after he shared a good 3rd. wicket partnership with skipper Shingler, to move the score towards the 100 mark in the run chase.
Shingler was then joined by Sparks and they moved the run rate on, sharing in an unbeaten 98 run partnership as they continually reached the boundary.
The pair paced their partnership perfectly to reach 198-7 with six balls of the match in hand to bring a fine win for Kenilworth. Shingler made an impressive unbeaten 76 whilst Sparks was 42 not-out.
Kenilworth 2nd. XI v. Oakfield & Rowlands 1st. XI
Oakfield & Rowlands 187-3 (45 overs) beat Kenilworth 134-5 (45 overs) by 53 runs in their WCCL South East Group C match yesterday. Oakfield & Rowlands again proved too strong for the Kenilworth seconds as their bowlers easily restricted the home side from threatening their score of 187-3. O & R's opener Randle made 85, Gowdy 30 not out and Harris 26 not out in their innings. Dave Gamble took 2-37 and Shyaan Imam 1-18 for Kenilworth. Kenilworth struggled against the accuracy of the Oakfield bowling attack, finding runs hard to come by. They were soon behind the required run rate. This despite a solid 41 from Dave Edmunds, in his first game of the season, 27 from Mark Stranks, an unbeaten 31 from Sam Leach and 15 not-out from Shyaan Imam. The side had to settle reaching only 134 for the loss of 5 wickets in their run chase which proved to not be enough. Randle took 2-21, Niles 1-25 and Oddwell 1-17 for the visitors.
Kenilworth 3rd XI v. Earlswood IV
Earlswood 170-5 (40 overs) beat Kenilworth 111-8 (40 overs) by 59 runs in their CHL friendly yesterday. Earlswood's talented female all-round cricketer, Laura Smitten, was the player of the day in the 40 overs-a-side Cotswold Hills friendly match this Saturday. Opening, she made a fine unbeaten 82 as Earlswood posted 170-5 and was the solid mainstay of their innings. Massey chipped in with 18 as all 5 wickets to fall were taken by different Kenilworth bowlers – youngsters James Sparks, Will Machin and Matt Dadswell, whilst Ed Smith and Deen Shafiq also picked a wicket up each. Replying, Kenilworth started well with Uma Umashanker making 30 before he was run out. After he fell, the side found runs hard to come by. Dadswell made 16, Smith 11 and Shafiq 10. The side had to settle with 111-8 from their 40 overs. It was Smitten who proved to be best bowler for Earlswood as she took 2-16 from her 8 overs. Five other bowlers took wickets to give Earlswood a deserved 59-run win on a day that belonged to Smitten, and her fine performances with the bat and the ball.