Defending champion features in Kenilworth Croquet Club Wells Cup semi finals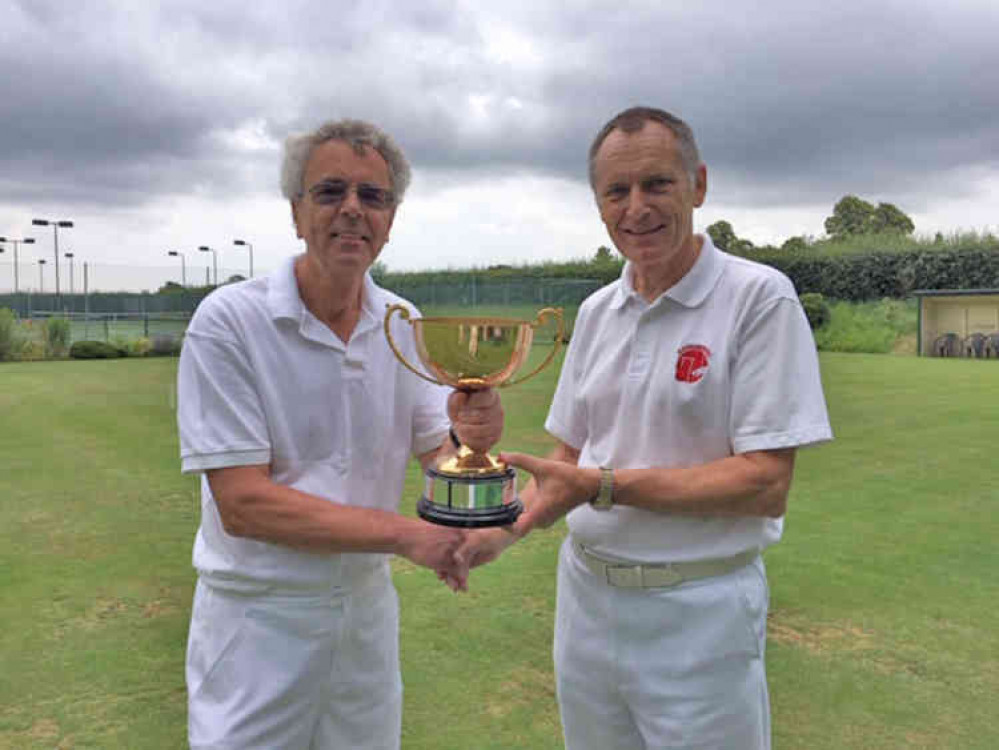 Adrian Morris, right, presenting last year's trophy to Mervyn Harvey.
This weekend Kenilworth Croquet Club hosted the semi finals of the 2020 Wells Cup, the Kenilworth Gold Croquet Club Championship.
Mervyn Harvey and Adrian Morris made it through their respective semi finals, to set up an exciting final.
After the block round of quarter finals, last year's champion Harvey, took on Phil Mander in their semi final match.
Mander is renowned for his unerring accuracy, but missed too many clearances.
Harvey played a more patient and tactical game to win the best of three games 2-0 (7-3, 7-5)
The other semi final featured scratch-player Philip Wood taking on Morris.
Morris, normally an Association Croquet player, was slow to settle and lost the first game 5-7.
He recovered to take the second by the same 7-5 margin.
The third game followed the same pattern.
With both players at 4-4, Morris ran hoop nine all the way to hoop ten to make the score 6-4.
Wood attempted the 11th hoop but stuck in the jaws to allow Morris to jump over Wood's ball to claim the game and match, 2-1 (5-7, 7-5, 7-4).
The final will be played later in September along with other finals of a reduced schedule of club competitions this year.
If you want to find out more about croquet in Kenilworth follow this link to visit their website.