Thieves target new build homes in Kenilworth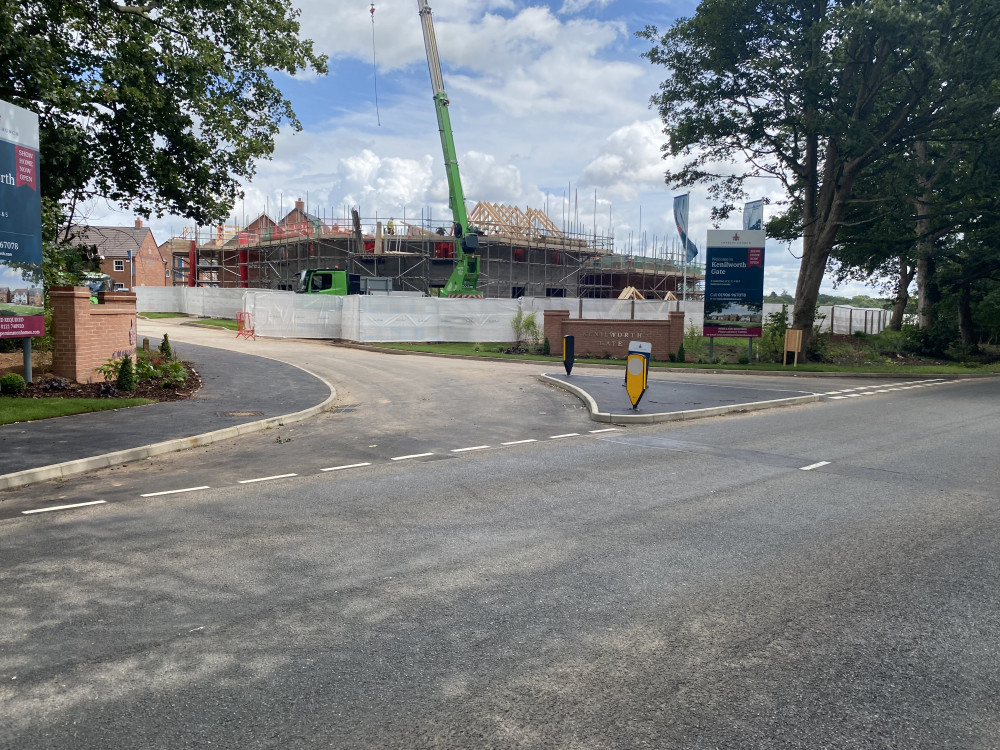 Five new homes on Devis Drive were burgled last weekend (image by James Smith)
New build houses under construction along Leamington Road have been targeted by thieves.
Kenilworth Watch reported that five homes on the Kenilworth Gate estate were broken into last weekend with kitchen appliances stolen from each.
Police are now appealing for witnesses.
"Please be aware that between 4.45pm, on Friday 22 September and 8.30am on Sunday 24 September offenders have smashed a front window to gain access at five properties on Devis Drive (off Leamingtion Road), Kenilworth," a Kenilworth Watch statement said.
"Once inside the properties the offenders have stolen the boilers, dishwashers, washing machines, hobs and ovens. These properties are on a new build site.
"If you think you saw anything suspicious, have CCTV or dashcam footage, or have any information about these burglaries then please contact Warwickshire Police on 101. "
Charles Church is currently building 550 homes at the new development.
While full planning permission for the first 98 homes of the estate - which are under construction - has been granted, the developer is waiting for detailed plans for the rest of the remaining 452 to be signed off.
Warwick District Council recently released the street names for the development - with all the names representing famous faces from the town's history.