REWIND: Elizabeth I and Kenilworth's greatest ever party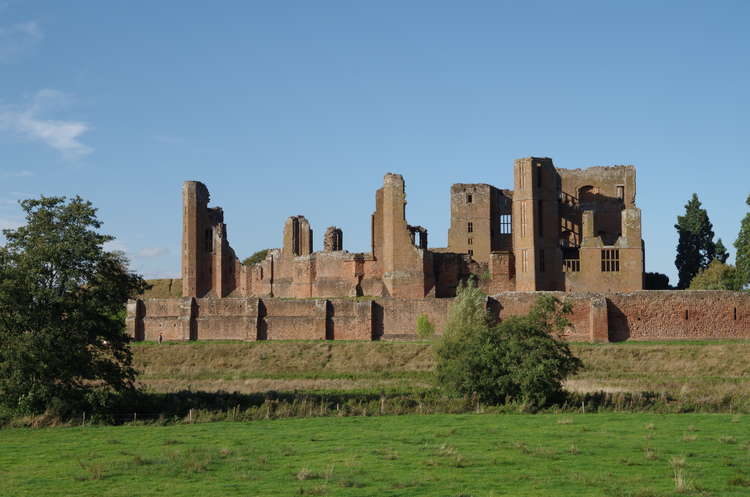 Last month our 'Rewind' feature focused on Edward II and his imprisonment at Kenilworth Castle, questioning whether he was in fact the most famous guest to stay at the castle.
This month we have taken a look at Elizabeth I's 19-nights of banquets and festivities at the castle in 1575.
Change of hands
Kenilworth Castle had been in the hands of John Dudley, Duke of Northumberland until 1553 when it was seized by the crown following his execution for treason by Mary I.
A decade later, in 1563 Elizabeth I was on the throne and granted Kenilworth castle to Robert Dudley.
Dudley is famed for having tried to win the queen's hand in marriage throughout her reign, and is rumoured to have been her lover.
He was made a privy councillor and Knight of the Garter in 1559; rumours that he had killed his wife Amy Robsart soared in 1560 and added to the protestation that he wished to marry the queen.
Dudley spent a fortune, reputedly £60,000, transforming Kenilworth Castle, extending the gardens as well as building private quarters that were specifically intended to be for Elizabeth I.
He was elevated to the title of Earl of Leicester in 1564.
Elizabeth visited Kenilworth on a couple of occasions during the early 1570's, before her grand arrival in 1575.
Pulling out all the stops
On the evening of Saturday 9 July 1575 Elizabeth I arrived on horseback at Kenilworth Castle with 31 barons and 400 staff to the sound of trumpets, cheers from the local residents, and gunfire which was reportedly heard from 20 miles away.
The queen was housed in her own private chambers, as built by Dudley, which were said to be the most impressive architectural design in the country with huge amounts of glass and luxury as the she would have expected.
For the following 19 days Kenilworth was the centre of her kingdom as Elizabeth enjoyed days of banqueting, hunting parties and pageantry.
Banquets at which guests consumed up to 40 barrels of beer and 16 barrels of wine per day were interspersed with fireworks displays and performances from an Italian acrobat and other entertainers.
Dudley also apparently unveiled two sets of life-sized portraits of himself and his queen. One set, produced by an unknown artist sees him wearing a red jacket and her a jewel-encrusted robe which Dudley had given her earlier that year.
It is proposed that Dudley spent nearly £1,000 a day on the festivities, nearly bankrupting him as he supposedly sought Elizabeth's hand in marriage.
Given that the castle was valued at £10,500 in the 1580's this is particularly poignant.
Money for Nothing
Despite Dudley's efforts, he was unable to secure Elizabeth's hand in marriage.
Instead, he continued to have an affair with Lady Sheffield (which had started in 1571), and then married Lettice Knollys (widow of the Earl of Essex) in 1578.
He did, however, remain in the queen's favour and in 1585 was sent to the Low Countries (modern day Netherlands) to lead a revolt against the Spanish army there.
Unfortunately his limited success saw him recalled in 1587, before he died the next year.
His love with Elizabeth, whilst infamous, remains unproven. What is clear however, is that he spared no expense in making those 19 days in 1575 the greatest party that Kenilworth has ever seen.
If you liked this article, why not subscribe to our newsletter? Just enter your email address in the box at the bottom of this piece.
Remember to like us on Facebook, follow us on Twitter, and Instagram.