New website launched for Kenilworth Advent Calendar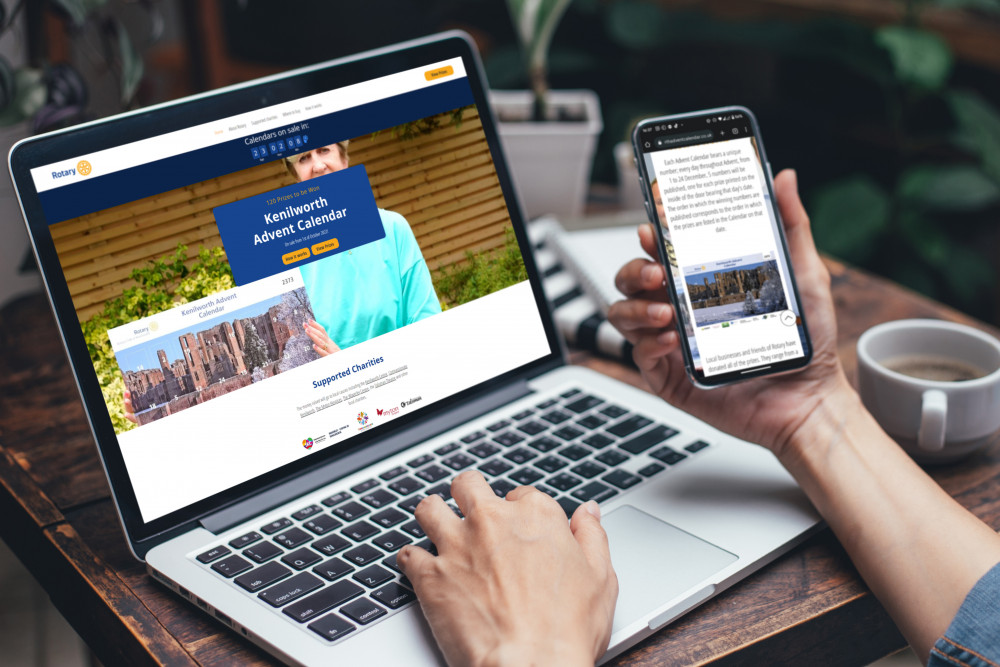 Designed by LoudLocal, Kenilworth Rotary Club's new website is now live (image supplied)
A new website dedicated to the launch of a charity advent calendar and designed by a local firm has now gone live.
Kenilworth Rotary Club has announced that its new site is available, listing the full range of prizes that can be won during the 24 days of advent from its new fundraising project.
The charity announced in July that it was launching the Kenilworth Advent Calendar this Christmas to raise money for a number of local causes.
And with the calendars set to go on sale on October 1 via click and collect, the dedicated website it now available.
The website was designed by Leon Hidderley of LoudLocal, a Kenilworth digital marketing company launched last year.
Leon said: "LoudLocal is very glad to be involved in this project.
"It was a lot of work with more than a hundred prize donors, each with its own details and logos to download and fit into the site.
"But the calendar is a great way to raise money for our local charities and we're proud to be able to help."
Some of the 3,000 calendars will also go on sale for £5 each at various points across the town.