New name and owner confirmed as Kenilworth jewellers to remain open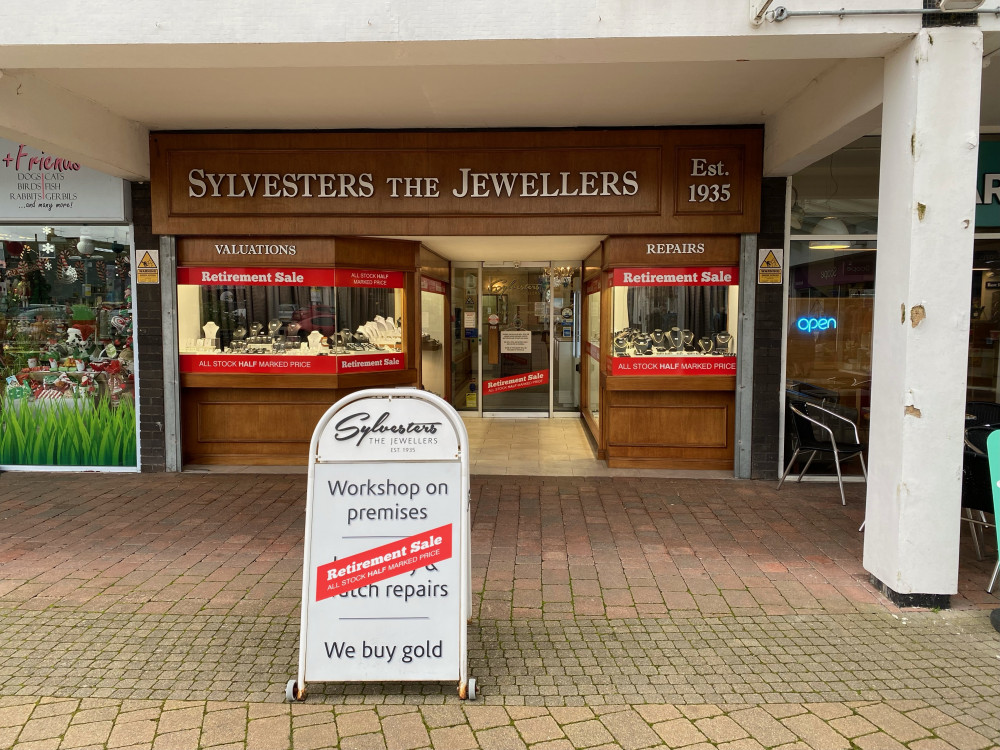 Sylvesters the Jewellers in Talisman Square will close at the end of 2023, before reopening at The Jones Family Jewellers in January 2024 (image by Tim Smith)
A closing Kenilworth jewellers is set to reopen next year, as it gets taken over Leamington-based, The Jones Family Jewellers.
Sylvesters the Jewellers in Talisman Square will close its doors for the final time on December 31, as the third-generation owner of the family business, Phil Sylvester, retires.
But the unit - which currently has a retirement sale on - will only be closed for a matter of days before reopening on January 15 as The Jones Family Jewellers.
Explaining the decision to open a second branch, business owner Richard Jones told Nub News: "We started helping out at Sylvesters on the repair side - because I own Leamington Jewellry Repairs as well - about 15 months ago.
"With the sale they have been having, their repairs also doubled and they needed to be done quite quickly so they needed help.
"We started helping and then a few months later Phil Sylvester called me in and asked if I wanted to take over the shop.
"It was the best gift anyone could give! And it was so out of the blue."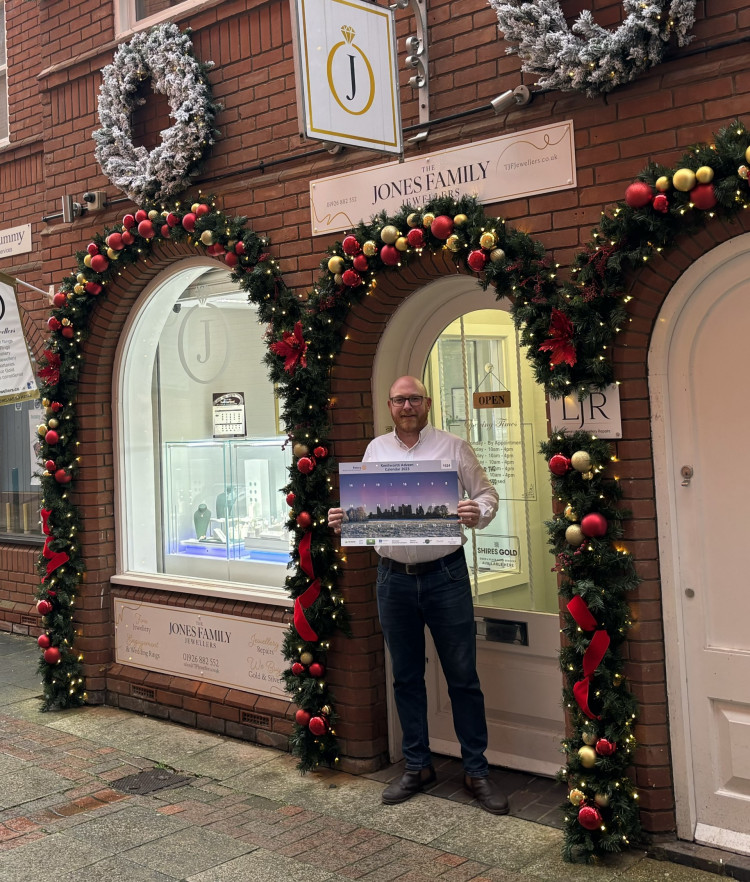 Richard Jones posing with the Kenilworth Advent Calendar outside The Jones Family Jewellers in Leamington Spa (image via Rotary Club of Kenilworth)
In the first two weeks of 2024 the store will remain closed for renovations, with new carpets, lights and decor all on the cards, before the reopening.
As well as keeping on the current staff, the Kenilworth branch of The Jones Family Jewellers will also offer a similar range of stock and will continue to do repairs in house.
"I wasn't really on the look out for a new shop," Richard added.
"But I had said to myself previously, if we ever wanted another shop, we would have gone for Kenilworth.
"That was only about 12 months ago, and then three months later we ended up shaking hands on an actual shop in Kenilworth!
"It was just perfect timing."
Having started his career in the Jewellery Quarter in Birmingham, Richard then moved to Leamington to work for another firm, before going solo in January 2013.
He started out as a cash for gold business, then expanded into repairs, before opening The Jones Family Jewellers in 2017 on Satchel Walk.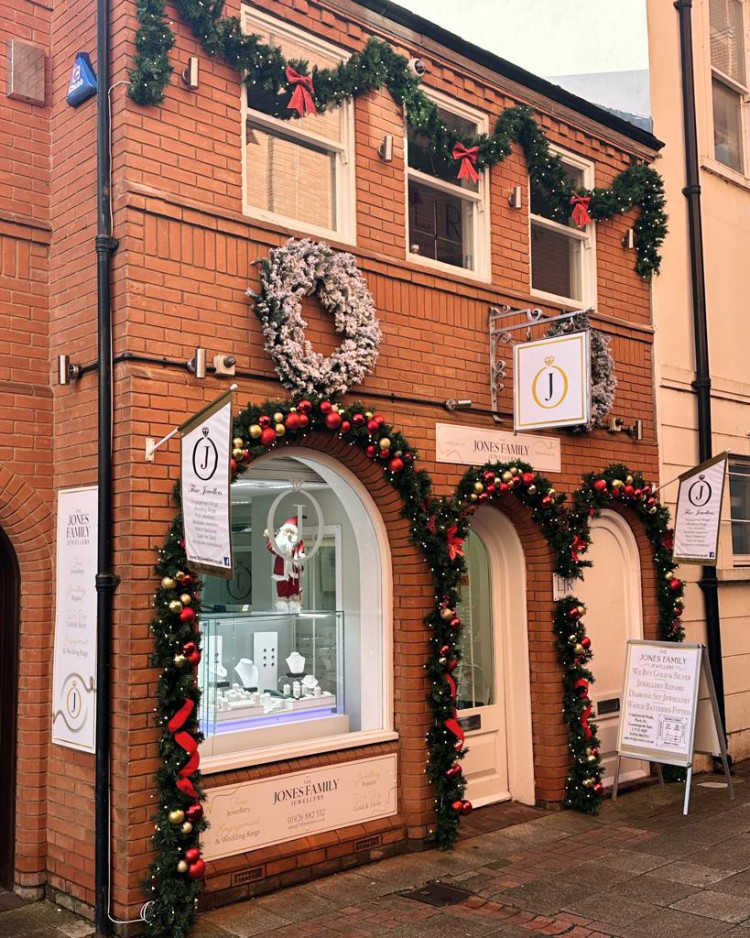 The Jones Family Jewellers in Leamington Spa ready for Christmas! (image supplied)
Then 15 months ago he launched Leamington Jewellery Repairs to expand the business after the pandemic - with a full repair shop now up and running above the Leamington jewellers.
And now just two months away from the latest expansion, Richard said he is excited for the next chapter.
"It's a bit of nerves but I am excited," he said.
"If you're not nervous, there is something wrong!
"Luckily with the staff staying, they have been there long enough, they will help me, I'll help them, and we will do our best to keep a good service! It is in a great position, next to Waitrose, it's always busy.
"It has done well for 60 odd years, so I don't see any reason why it can't do at least another 30!"
And Richard has already been doing his bit to get involved in the local community by backing the Kenilworth Advent Calendar, which has now hit over 2,000 sales!
To find out more about The Jones Family Jewellers, follow this link to the website or head to the Instagram page.