Kenilworth planning roundup: HS2, Abbey Fields and 250 homes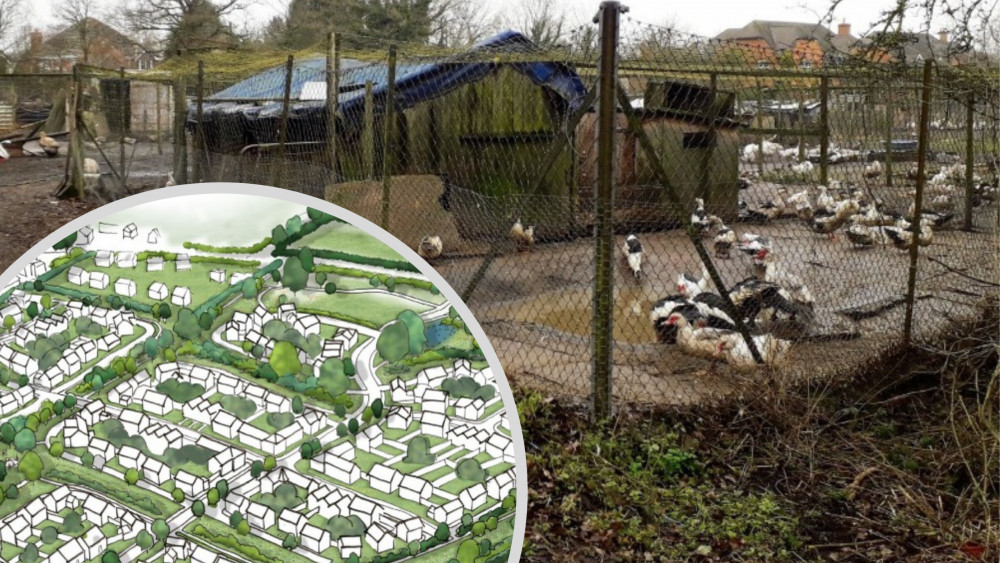 Developer Barwood Land wants to develop Pheasant Oak Farm near Balsall Common into 250 homes (image via planning application)
Here are the biggest local planning stories from the past week.
Kenilworth councillors were split over a decision to approve a new budget for the swimming pools in Abbey Fields.
Following a lengthy debate at last night's (November 15) Warwick District Council meeting, the local authority was given the green light to press ahead with signing new contracts with developers Kier for the leisure centre.
While the official new budget was kept private from the public, a recent estimate from Kier on the upper costs for the development earlier this year put the price at £22.6 million - while members of the public speaking at the meeting said £27 million.
-------------
HS2 has been given permission to build a major compound along the A46 at Stoneleigh, by councillors.
Last week, Warwick District Council's planning committee gave the green light to the high speed rail developer to expand Highways England's former site on Stoneleigh Road to 30 hectares.
HS2 has been given permission to develop the farmland into a compound for up to seven years, but has been told it must restore the site back to how it is now within that time period.
-------------
An outline application for 250 homes near the Berkswell Windmill has been submitted to Solihull Metropolitan Borough Council (SMBC).
If approved, the scheme would see a farm, chicken runs, commercial units and a caravan storage site flattened to make way for the estate.
Developer Barwood Land announced the plans for the site between Hob Lane and Windmill Lane earlier this year, hosting a public consultation.
Like this article? Why not subscribe to our free weekly newsletter here.