Missing sea eagle returns safely to Warwick Castle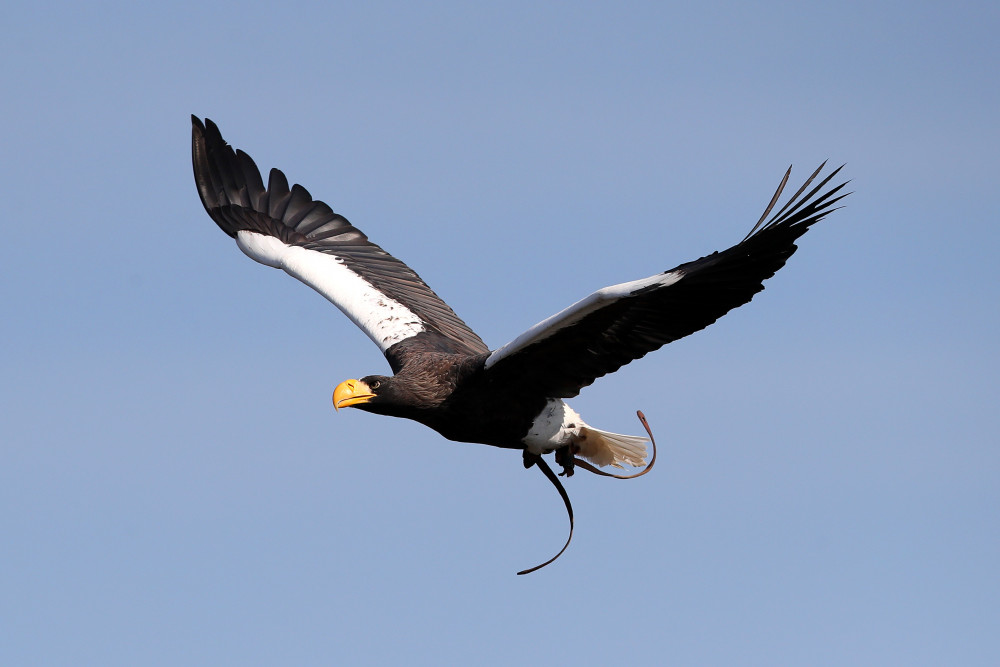 The eagle went missing on Friday, July 29 and has been spotted in a number of places across Warwickshire (image via Warwick Castle)
A large sea eagle that went missing from Warwick Castle last week has returned home safely.
'Marvin' the Steller's Sea Eagle, "took off on an adventure" after the Friday afternoon birds of prey show (July 29).
The prized bird had been spotted across Warwickshire, from Weston-Under-Wetherley all the way to Stratford-upon-Avon.
Golfers were left stunned when he appeared on the fairway of the 14th hole at Stratford Park Golf Course on Sunday afternoon (July 31).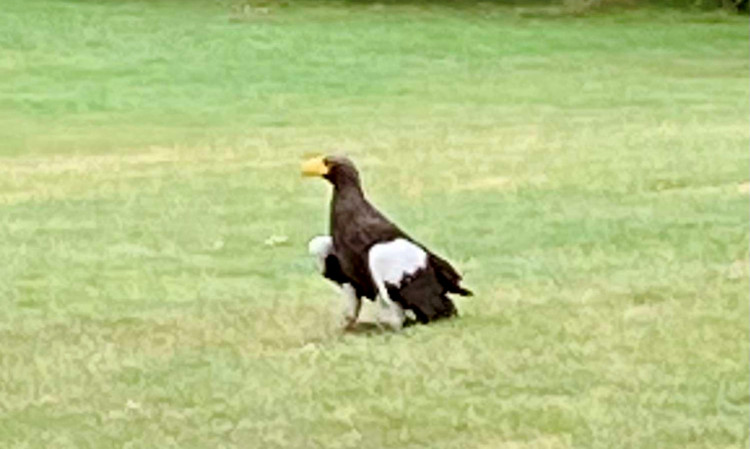 Marvin was spotted on the 14th hole at Stratford Park Golf Course on Sunday afternoon (image via SWNS)
After a long week of following sightings, last night (Friday, August 5) Head Falconer Chris O'Donnell managed to track down Marvin just before dark in a field off the side of the road in the village of Hellidon.
Chris said: "Upon our arrival, Marvin flew straight over to see us shouting and calling. He landed on the glove and was pleased to see the van was already full of delicious food for the trip home."
He added: "Nikita, Marvin's girlfriend, has been chewing his ear off all morning. We assume he's been told off for taking a whole week's holiday without her.
"We are delighted and relieved to have Marvin home and safe and would like to thank everyone for sharing our posts and reporting their sightings. You were an enormous help."
Steller's sea eagles - which are native to Russia, Korea, Japan, China and Taiwan - can weigh as much as 20lbs (9kg) and have a wingspan of 8ft (2.4m).
They are on the red list of globally-threatened birds and it is believed there are only 2,000 breeding pairs in the world.