Up to 35,000 new homes could be included in new South Warwickshire Local Plan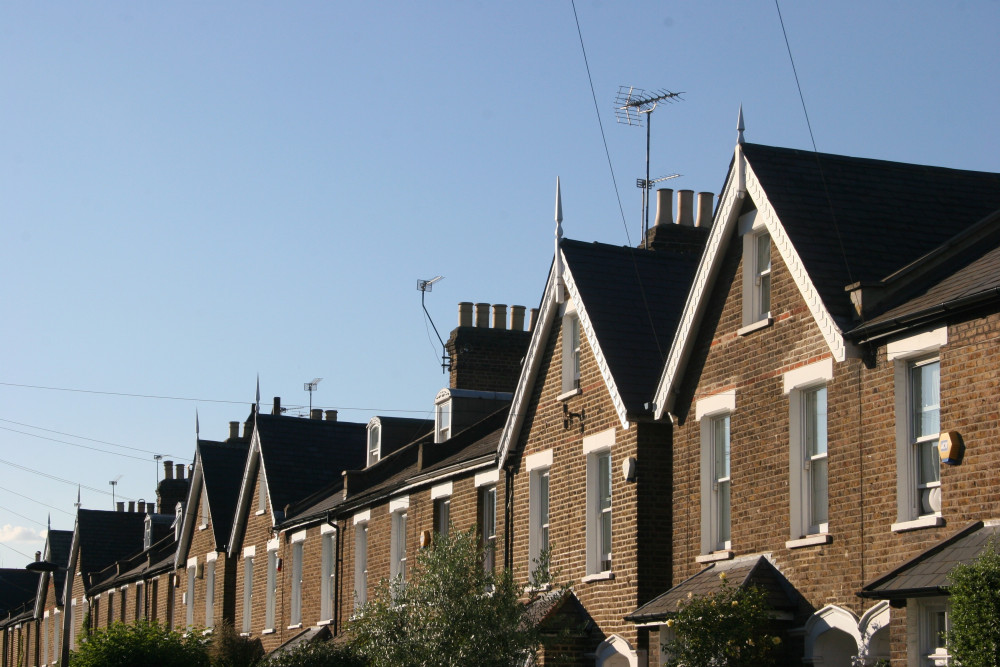 A brand new settlement could be needed to accommodate the growing population
Up to 35,000 new homes could be included in the new local plan for South Warwickshire, the Warwick district councillor responsible for it has confirmed.
And he has also hinted that a brand new settlement could be needed to accommodate the growing population.
Speaking at last week's Kenilworth Town Council meeting, Cllr John Cooke commented on a regular update on Warwick District Council.
Cllr Cooke, who is also the portfolio holder for planning and place on WDC, said: "The thing that interests me is the South Warwickshire Local Plan.
"It has got the very nitty gritty in there that we are having to find 35,000 new homes across South Warwickshire - not just Warwick district."
He added: "To fit 35,000 homes in it is envisaged that there will be at least one new settlement."
The new local plan is being developed by WDC in partnership with Stratford District Council, despite the collapse of the merger between the two authorities.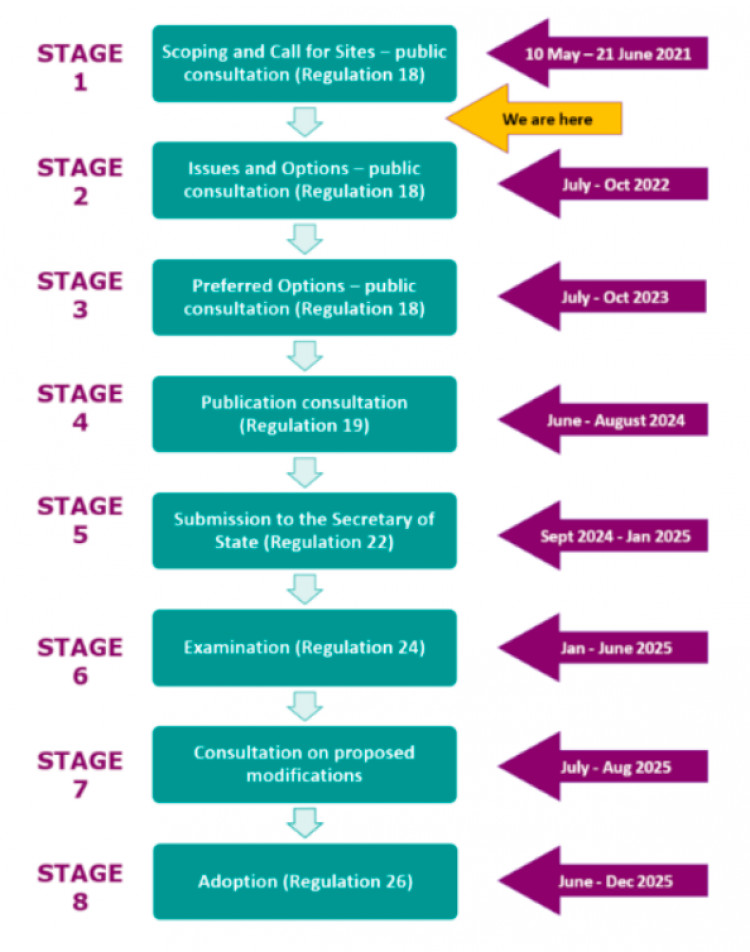 The timeline for the new South Warwickshire Local Plan (image via Warwick District Council)
Following a public consultation last year, some 555 sites were identified for new housing by residents and businesses across South Warwickshire.
They will now be assessed by the two councils which have stressed that the published list "is in no way an endorsement by either council that the site is either suitable for development or will be included within the local plan itself".
The council is set to hold a second consultation this year to gauge local feeling on issues and options for housing in the area.
And while the councils whittle down the various sites, Cllr Cooke said they had been given a light-hearted exercise to consider where the houses should go.
"The interesting exercise is that officers at all levels of the council, members from various areas and indeed some of the parishes are going to be taking part in an exercise where they have got these great big huge maps of South Warwickshire," he said.
"Marked on it is what is green belt and what is not, and the Cotswold area constraints and all of that sort of stuff.
"And they give them a load of lego bricks and they have to put the 35,000 homes where they think they should go."
He added: "And it was quite interesting to see how different members and officers dealt with it."
Kenilworth Town Council was also told that latest census data will hopefully allow future demand to be more accurately assessed.
The new plan, which will run until 2050, is not expected to be put into practice until late 2025.