Here are all the winning numbers drawn for the Kenilworth Advent Calendar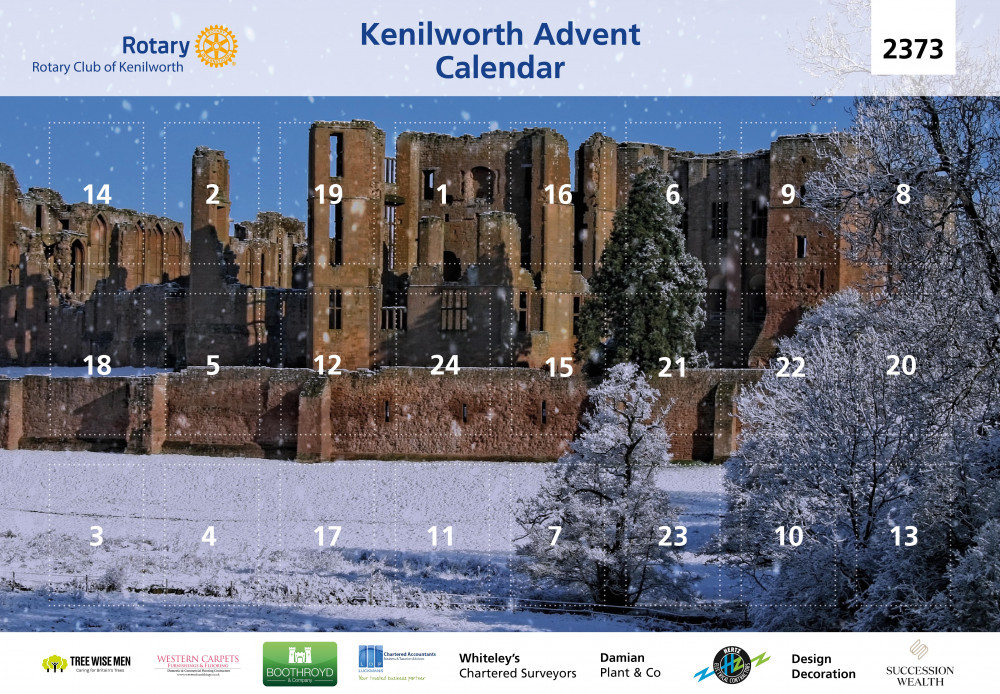 Winning numbers for the 24th day of the Kenilworth Advent Calendar draw have been announced
Here is a complete list of all the winning numbers for the Kenilworth Advent Calendar.
The fundraising initiative, launched by Rotary Club of Kenilworth, will see numbers drawn every day during advent - each corresponding to one of 3,000 calendars sold over the past few weeks.
Mayor of Kenilworth Cllr Sam Louden-Cooke drew the first winners in Talisman Square on December 1.
Rotary has also said a particular thank you to Emmerson Press.
Organisers said: "Emmerson Press was our bedrock. They donated the Calendars' printing costs.
"They caught our mistakes and they performed minor miracles in delivering 3000 Advent Calendars on-time, despite being given the go-ahead long after the deadline had passed. That enabled us to sell all 3000 copies and raise £12,500 for local Kenilworth charities.
"Kenilworth Rotary Club could not have asked for a better partner. Thank you Emmerson Press."
The winning numbers for December 24 are:
Prize 1. 0079
Prize 2. 2096
Prize 3. 2239
Prize 4. 2986
Prize 5. 0528
The winning numbers for December 23 are:
Prize 1. 1681
Prize 2. 0711
Prize 3. 2460
Prize 4. 0034
Prize 5. 2658
The winning numbers for December 22 are:
Prize 1. 2748
Prize 2. 0895
Prize 3. 0266
Prize 4. 1667
Prize 5. 2183
The winning numbers for December 21 are:
Prize 1. 2708
Prize 2. 2652
Prize 3. 3000
Prize 4. 1784
Prize 5. 1827
The winning numbers for December 20 are:
Prize 1. 0275
Prize 2. 1649
Prize 3. 0290
Prize 4. 2022
Prize 5. 0643
The winning numbers for December 19 are:
Prize 1. 2165
Prize 2. 0180
Prize 3. 2149
Prize 4. 1463
Prize 5. 2393
The winning numbers for December 18 are:
Prize 1. 0696
Prize 2. 2891
Prize 3. 2659
Prize 4. 0293
Prize 5. 0896
The winning numbers for December 17 are:
Prize 1. 0596
Prize 2. 2759
Prize 3. 2639
Prize 4. 2236
Prize 5. 1953
The winning numbers for December 16 are:
Prize 1. 1341
Prize 2. 2168
Prize 3. 2704
Prize 4. 0389
Prize 5. 0893
Brian Emmerson, of Emmerson Press
The winning numbers for December 15 are:
Prize 1. 1074
Prize 2. 2715
Prize 3. 1061
Prize 4. 2836
Prize 5. 0146