Friends of Abbey Fields announce more stockists for their 2021 Calendar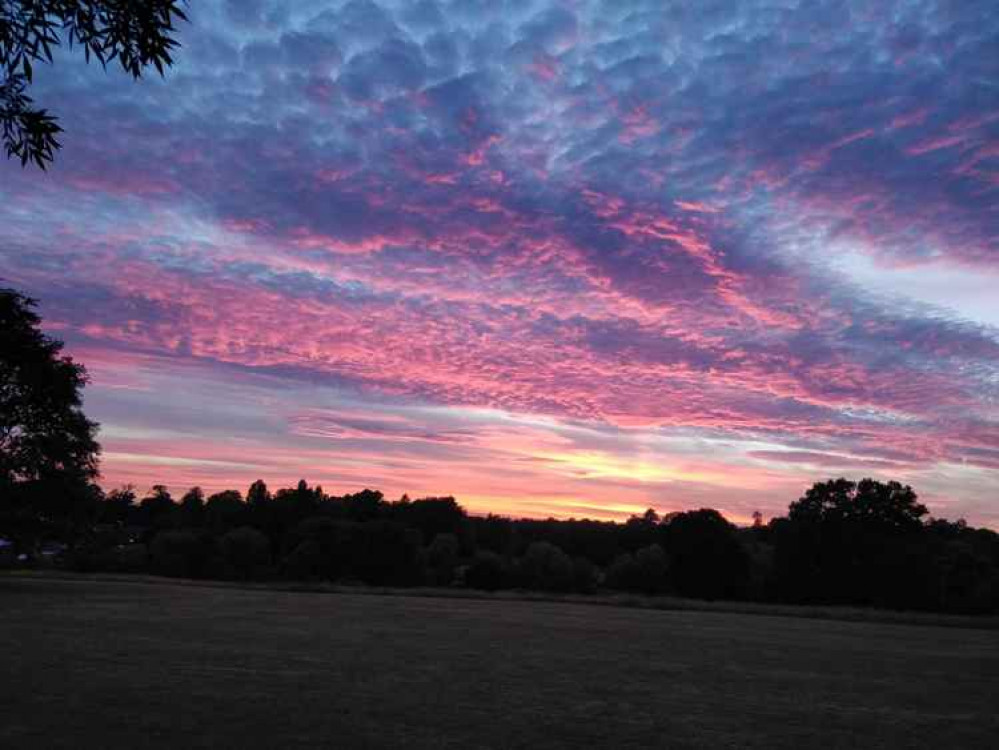 'Mackerel Sky over Abbey Fields' by Sam Sexton is on the front cover of the 2021 Friends of Abbey Fields calendar
The community group Friends of Abbey Fields who maintain the fields at the heart of Kenilworth, have announced more stockists of their 2021 calendar.
The calendar was selected in June of this year, after local artists and photographers were invited to submit images of the local area in a competition.
Each month features a different image from a different photographer.
Organisers said "Once again, we have a superb collection, with many others that only missed selection by a mere smidgeon.
"Congratulations to the successful photographers and many thanks to all who submitted pictures."
The community was further engaged as Children from Priors Field Primary School wrote slogans for each month.
For example the May photograph is accompanied by the line 'A week of no school is here, the start of summer is near' by Ella and Hannah.
The calendars have already begun to be distributed, and copies have already been sent to the mayors of twinned towns Bourg-La-Reine (Patrick Donath), Eppstein (Alexander Simon) and Roccalumera (Gaetano Argiroffi).
The calendars can be purchased online through their website, but the group have been working hard to get as many local businesses as possible to also sell the calendar.
Organisers have said "We are very grateful to all those organisations who have volunteered to sell our calendars."
A comprehensive list of stockists for the 2021 Calendar
Abbey End Post Office, Abbey End
Alexa Lauren, 16 High Street
Bridge Street News, 33 Bridge Street
Classic Hair and Beauty,1 High Street
Edmonds,141 Daventry Rd, Coventry
Heads First, 40 Common Lane
Kenilworth Books, 12 Talisman Square
Kenilworth Pet & Garden Supplies, 39 Abbey End
Leyes Lane Pharmacy, 35 Leyes Lane
Rocking Horse Coffee Shop, 22 Talisman Square
Room 27, 27 Warwick Road
The Farthing Gallery, 15 High Street
The Hair Lounge, 100 Warwick Road
Time for Tea, 40 Castle Hill
Tonix Hair Studio, 74a Warwick Road
Vape Sales 16a High Street
Virgins and Castle 7 High Street
Windy Arbour News, 2 Moseley Road