Former Warwick student guilty of neo-Nazi group membership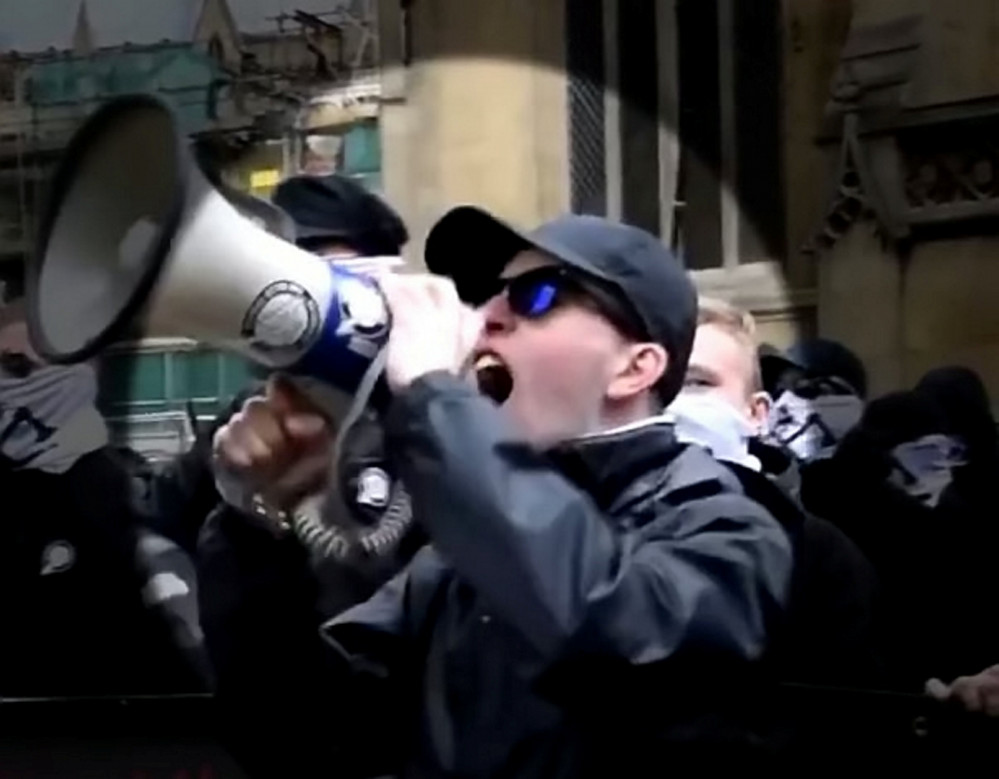 Alex Davies was convicted at Winchester Crown Court yesterday (Image via SWNS)
A former University of Warwick student who founded Britain's first neo-Nazi terrorist group is facing jail after being convicted of being a member of a banned organisation.
Alex Davies, 27, set up the extreme right-wing group National Action in his first year of university as an 18-year-old student with co-founder Ben Raymond in 2013.
A court heard together they aimed to create a National Socialist, or neo-Nazi, youth movement in the UK, describing themselves as a "white jihadist group".
They modelled themselves on Nazi SS stormtroopers and toured the country joining flash demonstrations, which often turned violent.
In York in May 2016 Davies was seen shouting into a megaphone in front of a banner declaring: "Refugees not welcome: Hitler was right."
Their followers stockpiled weapons, built a pipe bomb and even plotted to murder an MP before National Action was proscribed in December 2016.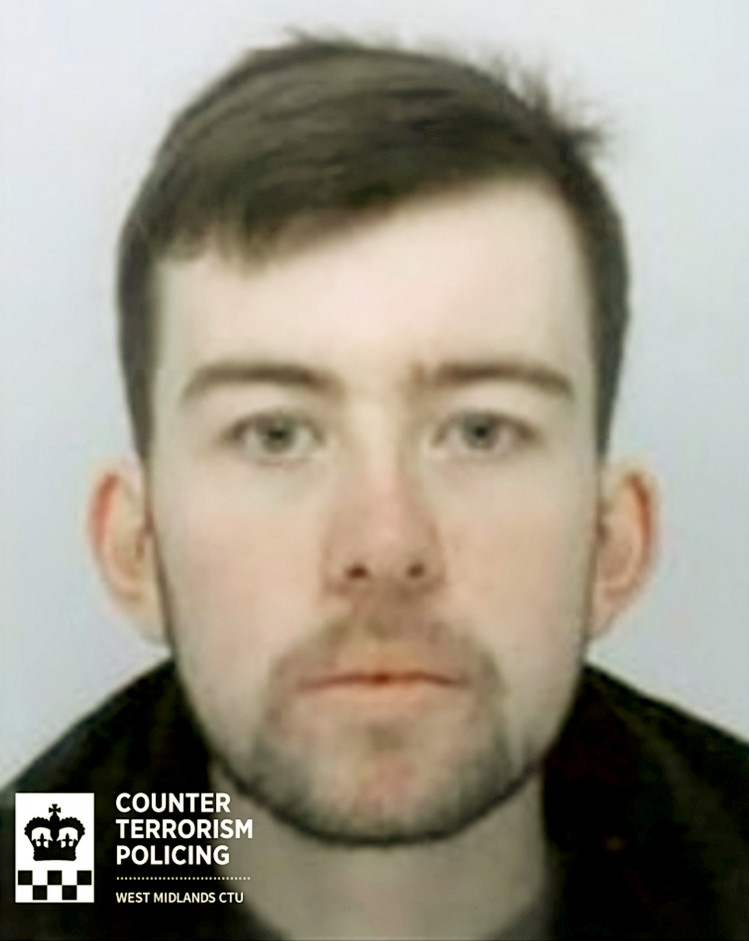 Davies set up National Action in 2013 as an 18-year-old (Image via SWNS)
They became the first far-right organisation to be banned by the government since the Second World War but its members continued to meet in secret.
Davies, of Swansea, went on to set up a splinter group – NS 131 – in the spring of 2017. This too was banned just a few months later.
Davies was yesterday found guilty of membership of a proscribed group by a jury sitting at Winchester Crown Court and will be sentenced at the Old Bailey on June 7.
Davies becomes the 19th person to be convicted of belonging to National Action following an investigation by Counter Terrorism Policing cops in the West Midlands.
Detective Superintendent Anthony Tagg, from CTP WM CTU, said: "Our officers have worked tirelessly to secure convictions of men who posed a significant threat to communities across the country.
"They were not merely armchair terrorists, they actively planned a race war. They recruited from positions of trust – the military and the police.
"They stockpiled weapons, and researched explosives and bomb-making. They trained their members in boxing, martial arts and knife fighting.
"Extremists use this kind of ideology to create discord, distrust and fear among our communities and we strive to counter this.
"I would encourage people to report hate crime to us and it will be taken seriously.
"As a result of these investigations, we have seen a significant increase of right-wing referrals to our Prevent programme."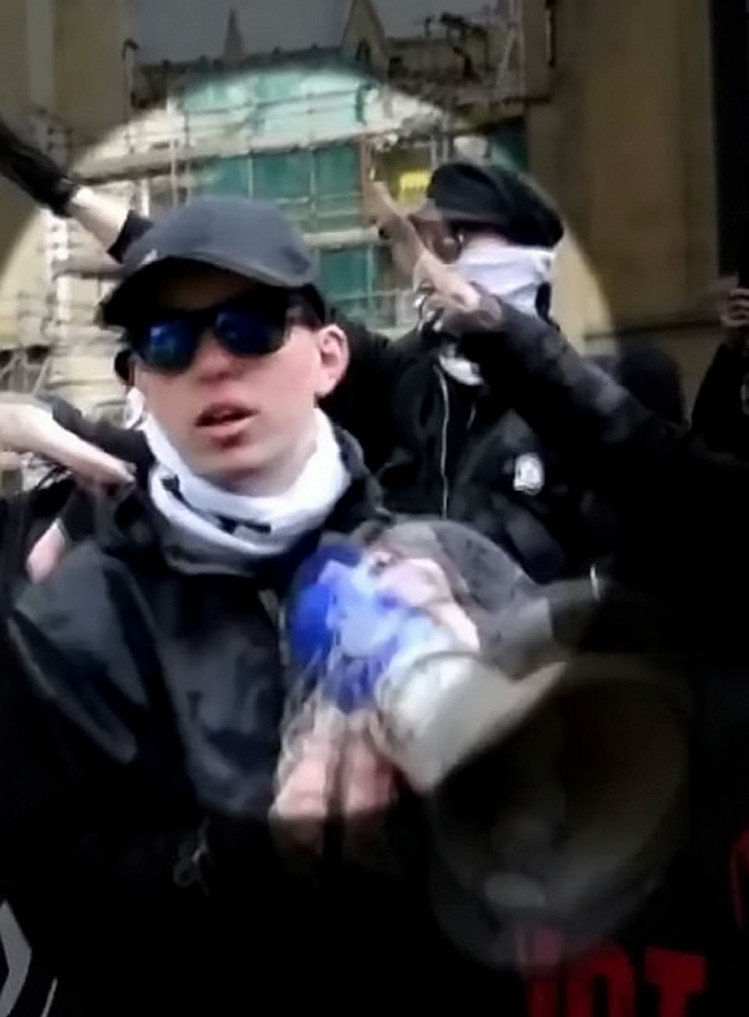 Davies said he had been exercising his democratic right (Image via SWNS)
Detective Superintendent Gareth Rees is the Extreme Right Wing Terrorism lead for the national Counter Terrorism Policing network.
He added: "The conviction of Alex Davies demonstrates policing's commitment to pursue those who seek to spread fear and spark dissent in our communities.
"Since the proscription of National Action in 2016, officers across the country have worked tirelessly to identify individuals who continue to engage with, and further, the toxic and dangerous ideology of this terrorist group.
"The work of the Counter Terrorism Policing network has led to a significant number of convictions for membership of National Action, and I hope that the sentences served by the courts are a warning to those who may be tempted into such activity in the future.
"Today's conviction is a significant moment in our efforts to dismantle National Action and ensure its founders, members, and those who support this proscribed group are brought to justice, however it does not signal the end of our work.
"Our proactive efforts to confront the threat posed by Extreme Right Wing Terrorism continue."
Police say Davies was known as a recruiter and Raymond known as the group's head of propaganda and its public face.
The group spread its propaganda through Nazi-themed stickering, leafleting and joining flash demonstrations across the country.
The weaponry stockpiled included: knives, daggers, machetes, high velocity crossbows, rifles, pump-action shotguns, knuckle dusters, disabling spray, baseball bats and even a longbow.
In November 2016 it was reported that the group was supporting MP Jo Cox killer Thomas Mair before they were banned by the government in December 2016.
Then Home Secretary Amber Rudd described the group as "a racist, antisemitic and homophobic organisation which stirs up hatred, glorifies violence and promotes a vile ideology."
At his trial Davies said NS131 was not set up to continue NA and had different aims. He said he was "exercising his democratic rights" and was "not a violent" person.