Council to discuss why cost of Kenilworth's two new leisure centres has risen £8.3m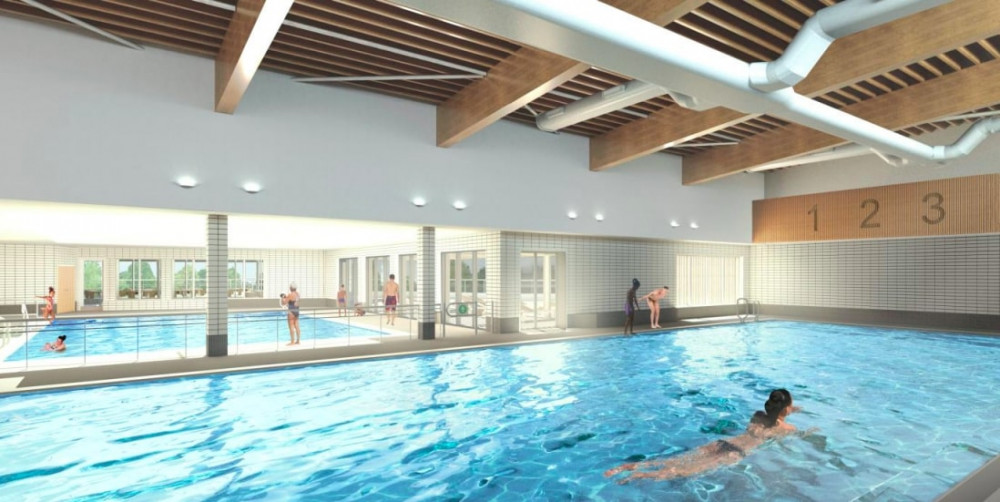 Demolition work began at Castle Farm Recreation Centre at the end of June (Image by Sam Leach)
Councillors will next week discuss why the cost of building Kenilworth's two new leisure facilities have increased by more than 40 per cent.
In October Kenilworth Nub News reported that the Abbey Fields Leisure Centre and Castle Farm Recreation Centre projects would now cost £8.3million more than originally expected.
A report into the price hikes was originally expected to be discussed at Warwick District Council last month but deferred as chief executive Andrew Jones could not attend the meeting as he had Covid.
Instead, it will go before the overview and scrutiny committee on Tuesday (December 6).
It shows that the cost of demolishing and rebuilding Castle Farm Recreation Centre had been estimated at £9,937,000 last September but will now set Warwick District Council back £14,153,000 - a 42 per cent increase.
Meanwhile the cost of replacing the swimming pools in Abbey Fields has risen 48 per cent from £8,468,000 to £12,550,000.
The report says the initial estimates were made by contractor Kier last September, building and material costs have increased significantly, and the district council has made changes to the design.
It also shows that another, unsuccessful, tender offer was received for £22,100,000 for the combined projects - some £3.5million more than Kier's initial estimate.
The report added: "Kier had not properly quantified the foundation works for Castle Farm Leisure Centre at stage one of the tendering process.
"Having identified the issue they have corrected their quantities which resulted in a significant cost increase in their second stage tender."
It also said that Kier had also not understood the "sub-contract scopes of work" when it made its original estimate.
The report also states that WDC could have chosen not to sign contracts with Kier, or could have abandoned the projects altogether after seeing how much extra they will cost.
But it explained: "To abandon the projects completely would have involved the council in significant wasted capital expenditure in getting the sites fit for use again and would have denied residents in Kenilworth and throughout the district of two modern leisure centres of the same quality as Newbold Comyn and St Nicholas Park Leisure Centres.
"Going back out to tender would have prolonged the length of the projects significantly and would probably have been counterproductive in terms of costs, as inflation was increasing at that time and new tenders would have reflected that increase."
Now contracts have been signed, any more inflation will fall on Kier, not the council.
Demolition work is well underway at Abbey Fields, while the superstructure for the new sports centre as Castle Farm is taking shape.