Council requested more time to progress West Midlands Combined Authority deal
By Andy Mitchell - Local Democracy Reporter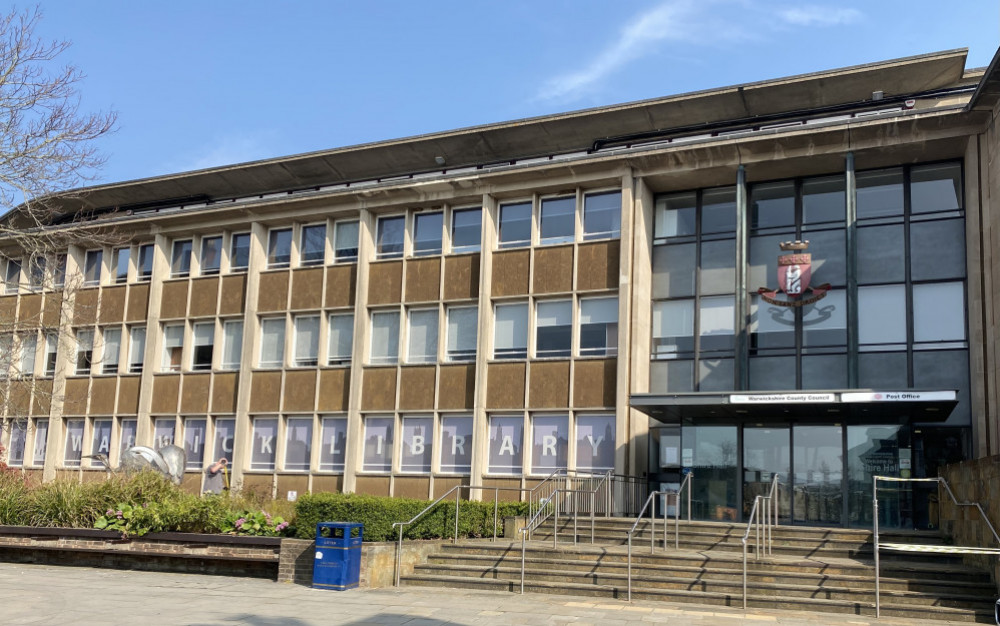 Warwickshire County Council's Shire Hall base (image by James Smith)
Warwickshire County Council tried to secure more time to consider becoming full members of the West Midlands Combined Authority – but the focus could now switch to a separate devolution deal.
More light was shed on the process behind the late push to formally link Warwickshire and its districts and boroughs under the scope of the directly-elected West Midlands Mayor, a post currently held by the Conservative Andy Street.
It proved controversial with the county's second-tier authorities concerned that it could lead to their powers being swallowed up by one unitary, county-wide council. There were also claims that it was a political ploy to ensure more votes for Mr Street from a largely Tory area when he seeks re-election in May 2024.
In order for Warwickshire residents to vote in that election, a decision had to be made by October this year and while the county's cabinet voted to task the council's professionals with exploring full membership, it was announced just 11 days later that the timescale would be too tight.
The work done to date was discussed by cabinet this week with leader Cllr Izzi Seccombe highlighting that it was "an opportunity that was raised with us through the secretary of state".
She thanked professionals at the county council who "went way beyond their day job in turning around a huge piece of work in that time to form the evidence base that we asked for".
"We wouldn't have felt comfortable doing the amount of work that needed to be done (in that timeframe) but there has definitely been a benefit," she said.
"We have certainly gained more insight into the operational arrangements and opportunities that we could see with the combined authority.
"You will also recall we have been doing work on devolution ourselves with our district and boroughs and we have aligned as much as we could with what the WMCA called the Deeper Devolution deal."
She said "there is a lot of water to go under the bridge" before any decision is made on whether to upgrade Warwickshire's WMCA membership prior to the next mayoral electoral cycle in 2028 and suggested the council could pursue its own plan for a devolution deal in the meantime.
That is despite this week's report indicating it would be unlikely to progress in the short-to-medium term due to the government only having the capacity to push forward higher-level projects.
One of the reasons behind Warwickshire seeking enhanced membership of the WMCA was the demise of Local Enterprise Partnerships (LEPs) and the likelihood that sources of government funding are set to be prioritised through devolution deals.
Warwickshire County Council had already been investigating how to create its own deal and at what level in order to bring more money and decision-making powers to the region.
It was decided that seeking a level three deal – one that would involve a directly-elected leader or mayor for Warwickshire – was not the preference of local authorities across the board, although this week's report to cabinet added: "This lack of appetite may have changed following the outcomes of the May 2023 local elections, but that remains to be clarified."
A level two deal was the preferred option despite offering "fewer powers". The report states: "Informally, the government has been clear that it does not have the capacity to devote to the development of level two deals, only level three deals are being progressed.
"(It) therefore remains a possibility for the future, however, (it) is not one that would see the benefits of devolved funding and powers accruing to Warwickshire in the short to medium term.
"By implication, this suggests that currently, we should not invest further time or resources in pursuing a level two devolution deal for Warwickshire."
However, Cllr Seccombe said: "We will continue to have conversations with DLUHC (Department for Levelling Up, Housing and Communities) and work with our districts and boroughs around devolution.
"Where possible, we will seek to come forward with a devolution deal if the government offers us that."
Deputy leader Cllr Peter Butlin discussed the process behind the WMCA deal in more detail.
"We always knew that the timescale offered to us was not enough," he acknowledged.
"We were pushing back all the time to try to get a minimum of an extra two months because we knew the amount of work that needed to be done, particularly on governance and the relationship between the districts and boroughs, ourselves and the West Midlands Combined Authority – which would have been unique to the combined authority – which was considerable.
"It became more and more obvious the more information that came our way that the relationship could not be sufficiently grounded with the governance set up in the timescale that the government was not willing to budge on."
He added: "I think we made the right decision because there are a lot of implications to going into the West Midlands Combined Authority, and as more information has come through we have come to the conclusion that it was the right decision.
"I must also point out, this was nothing to do with any petition that came from certain MPs."
Cllr Tim Sinclair queried whether the council now knew what timescale they would need to make this work ahead of the next election cycle, something that Cllr Seccombe played down while reiterating the potential for Warwickshire to forge ahead with its own plans.
"I think, Tim, that it would be unreasonable to ask that because once you start looking at it, you need to follow the lines. We didn't have that, we had two weeks," she replied.
"We are not going to be doing it this time. We are going to work on devo two (a level two deal) if we have the opportunity and the offer but at this point, we have consolidated the work we have done, we are working with the districts and boroughs and will continue to do so.
"If we wish to take that (WMCA deal) forward over the next four years, that will give us the timeframe."