Council gives developer green light to cut back trees for new 550-house estate in Kenilworth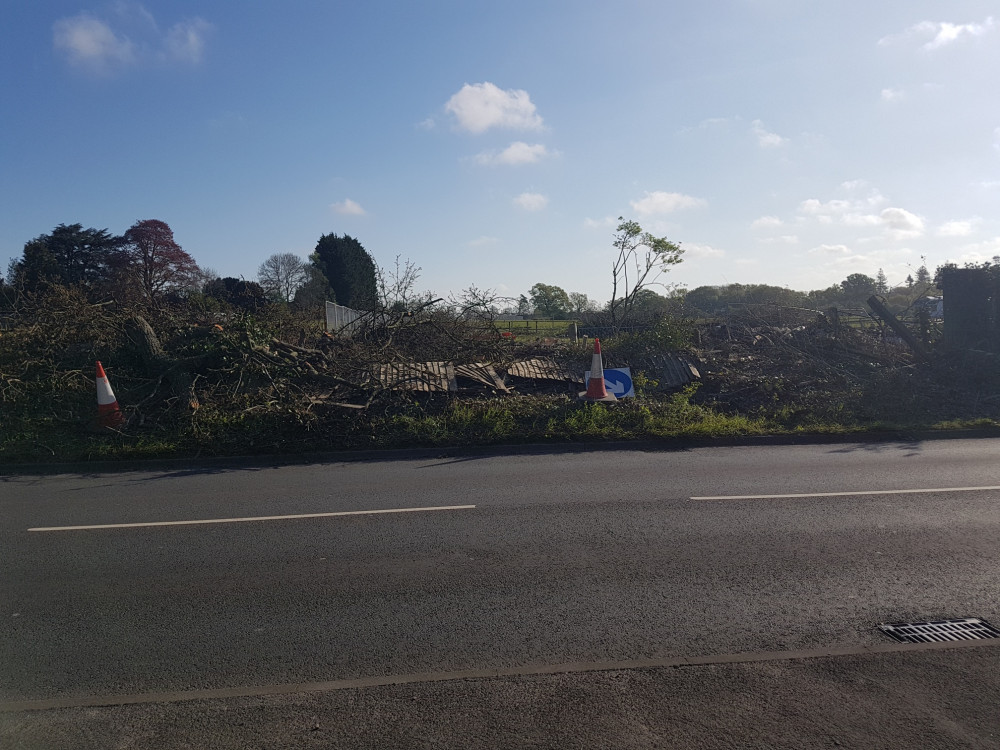 Charles Church has already come under fire for the 'complete mess' it caused cutting down trees along Leamington Road last year (image supplied)
District planners have given the go-ahead for a housing developer to cut back nearly 20 trees to make space for a 550-house estate being built in Kenilworth.
Charles Church has recently put the first plots on its Kenilworth Gate development on the market, having been given full planning permission for the first 92 houses and outline for the remaining 442 in December 2021.
And the developer has now been given permission by Warwick District Council for various tree works at the Leamington Road site to make space for the new houses.
Despite only owning 10 of them, the developer has been allowed to raise the crowns, remove deadwood and cut back up to 19 trees along the perimeter of the site.
Most of the works will be to make space for new fences to be built and to make room for access to the site.
And even though there were 19 objections from residents, the council approved the application.
A council report said: "The application attracted considerable interest, and a number of objections were received.
"The applicant provided a supplementary report prior to the deadline for determination which sought to address those comments by providing an illustrated justification for the work proposed to each individual tree."
It added: "Many of the comments received were understandable and demonstrated a general frustration, but I concur with the findings of the supplementary report and am able to share the author's reasoning when he deflects those objections."
In September Warwickshire County Council signed off on a £3 million budget for four new junctions at the estate.
And the developer has already come under fire from town councillors who last year criticised the 'complete mess' of trees and hedgerows being removed along Leamington Road.
See the full application here.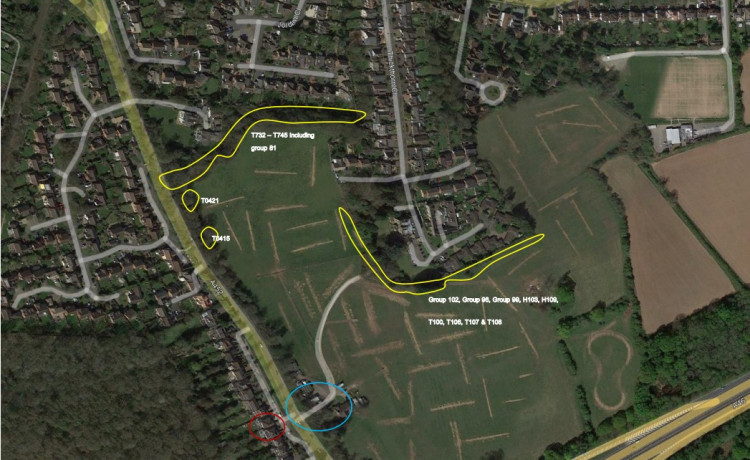 A diagram of where the proposed tree works would take place (image via google / planning application)