Council approves application to build two large houses in garden of Kenilworth Lodge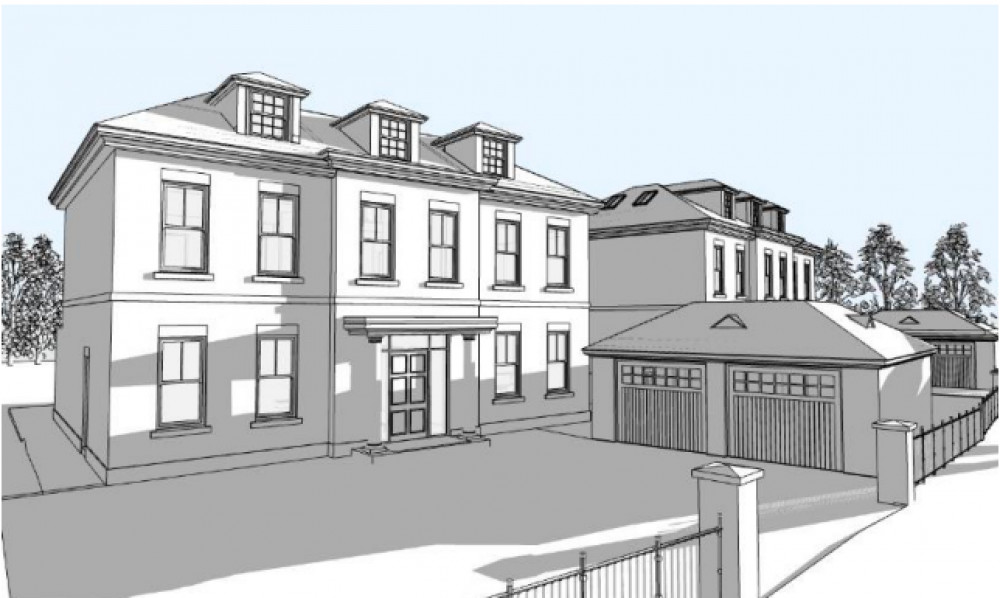 An artist's impression of the proposed houses to be built at Kenilworth Lodge (image via planning application)
Two large houses could be built in the grounds of Kenilworth Lodge after district councillors gave the scheme the go-ahead despite an objection from the town council.
Kenilworth Town Council said the project was inappropriate, garden development and would add to the traffic problems along Leamington Road.
Speaking on behalf of KTC at last night's Warwick District Council planning committee, Cllr Kate Dickson said: "There are two main points to our objection.
"Firstly, that the layout and form of these houses constitutes garden development and is not in keeping with the neighbouring properties.
"And secondly the layout of the site will lead to traffic disruption."
She added: "The height and mass of these buildings will appear overbearing to its neighbours."
However, district councillors did not agree and gave the houses approval.
Plans show that two five-bedroom houses, each with a double garage, can now be built - around 60 metres away from a 550-house estate currently under construction
A district council report recommending the plans be signed off said: "It is considered that the proposed scale, height, form and massing of the dwellings would successfully harmonise with the street scene character and wider locality."
The application was approved by nine votes to two, with both Kenilworth councillors voting against approval.